Good heavens, I am sick as a dog today. The missus walked around with a bad cold for a week - everyone in her office has been hacking and sneezing - and I finally succumbed to it a couple of days ago. Feeling really poor, I still managed to drag myself to the truly beautiful Gotham Hall in midtown NYC for the annual WatchTime New York watch show, which is kind of a preview for the holiday season for 22 major watch brands, pretty much the cream of the Swiss, German, and Japanese brands.
Tell you what: If interest in high-end watches is waning, you'd never know it from the attendance at the show this year. The Friday night opening was sold out. Today's part of the event was the displays of the manufacturers as well as seminars on various topics (vintage collecting, this year's Basel show, the history of dive watches, and more). I had pre-purchased tickets but didn't have the stamina for hour-long seminars, so we basically browsed the floor for about 90 minutes.
Featured were Omega (the most popular, hard-to-get-near display, at least while I was there), Nomos (really impressive), RGM (really impressed with this display, which including one of the employees building a watch, as well as on-site views of the machine where they do guilloche work - with employees actually making pieces right in front of you), Seiko (who also had a watchmaker on site, as well as display with just a couple of Credors models and much of the Prospex and Grand Seiko lines), Vacheron Constantin (also mobbed), A. Lange & Sohne, Armin Strom, Tutima, Speake-Marin, Urban Jurgensen (first time I've ever seen them in real time), Perrelet (disappointing to me since they weren't displaying models I was interested in), Romain Gauthier, Moritz Grossman (another brand I'd never had access to but, wow - one of their models I would have perhaps purchased, a jaw-dropping dress watch (the Tefnut), if had not been worth, oh, only about $25,000), Blancpain, Glasshute Original, and more.
As I write this, my brain is kinda fogging in and out, so here's a bunch of photos taken with an iPhone camera. Was it worth it? Oh, heck, yeah - I got to try on and view some of the nicest watches I've ever seen, the admission was cheap, and we enjoyed delicious Swiss wines and chocolates gratis. Also left with a stack of hardcover watch caatlogs and other stuff. Hope the photos are okay.
RGM, I really liked the watches and the people: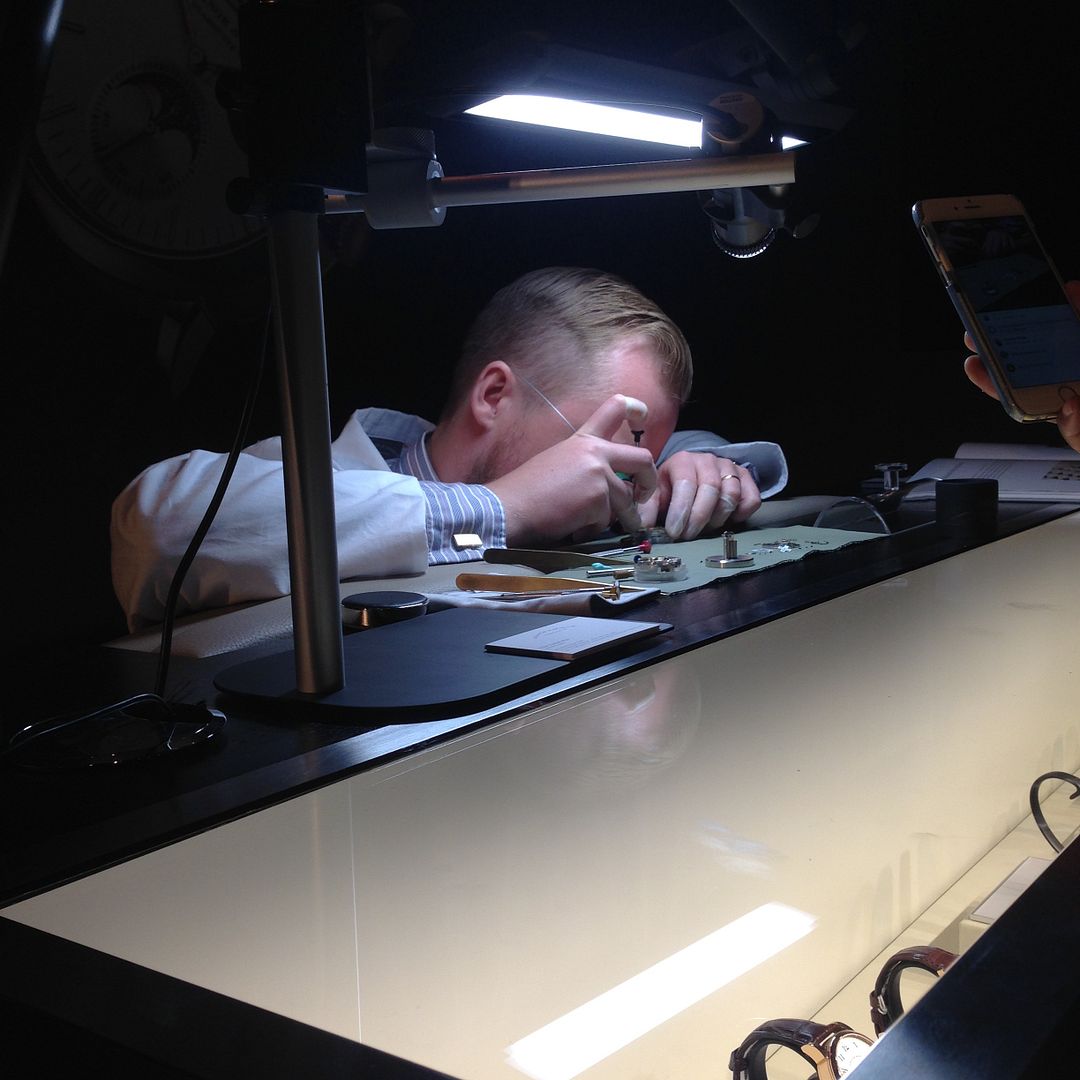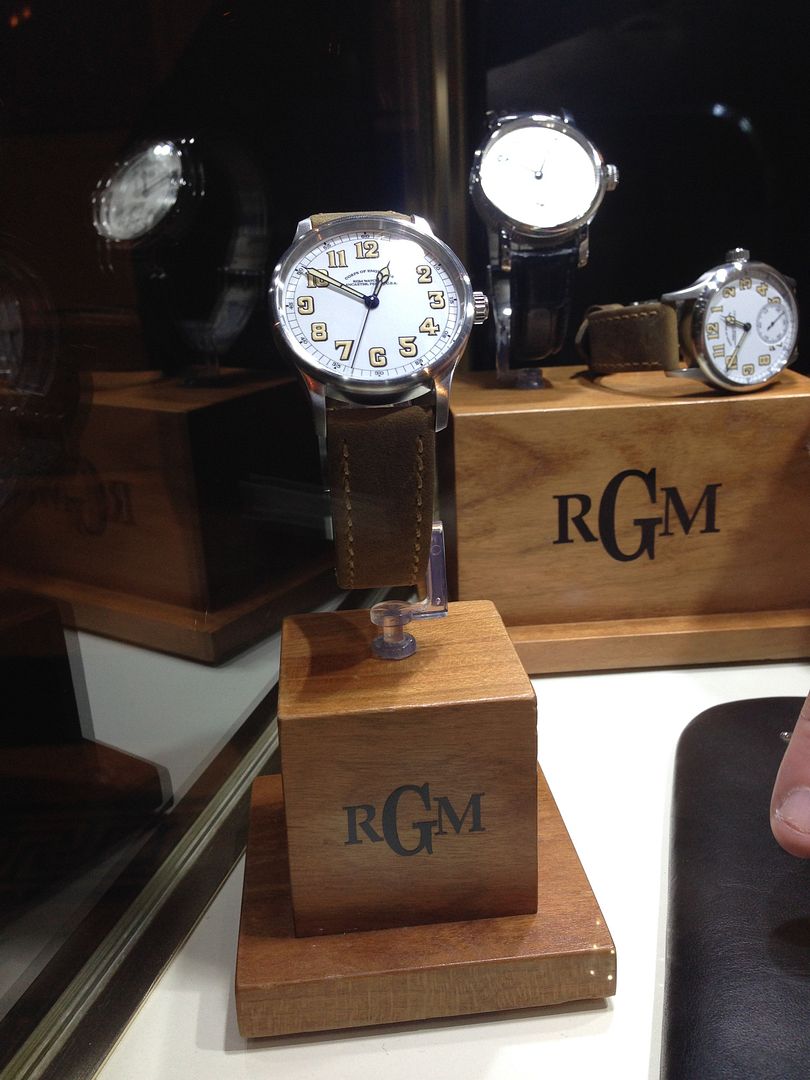 Moritz Grossman (the second photo as the apple of my eye, but the foto is terrible)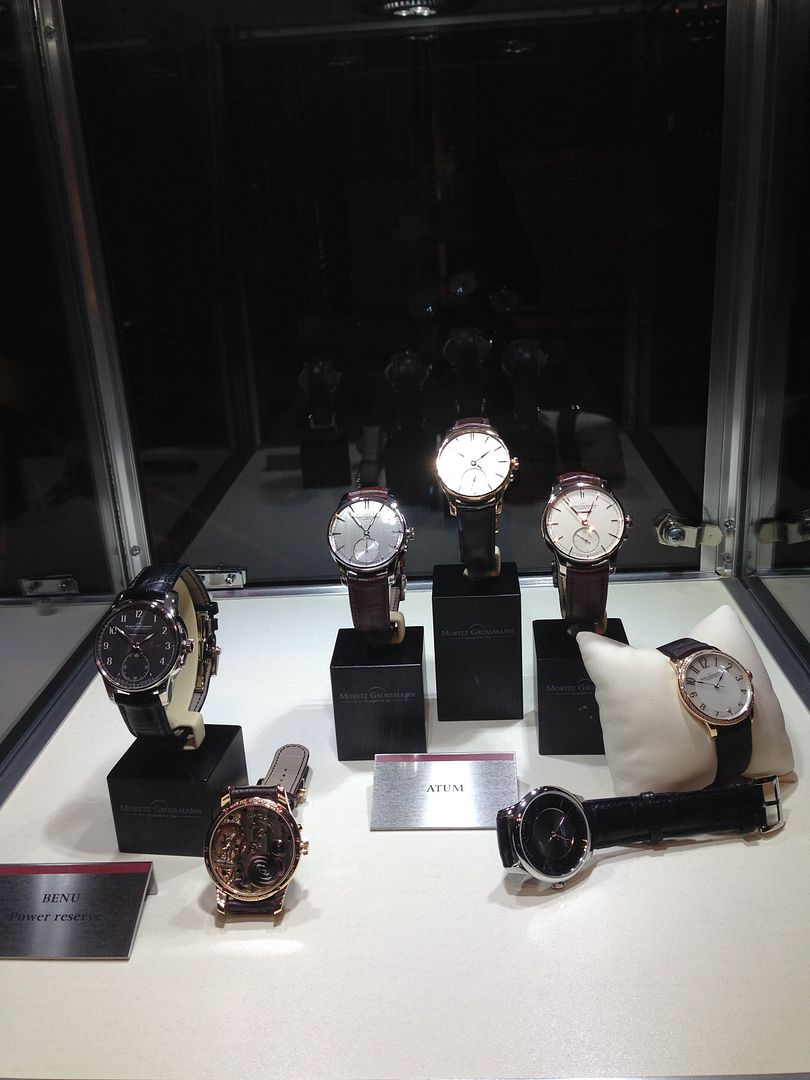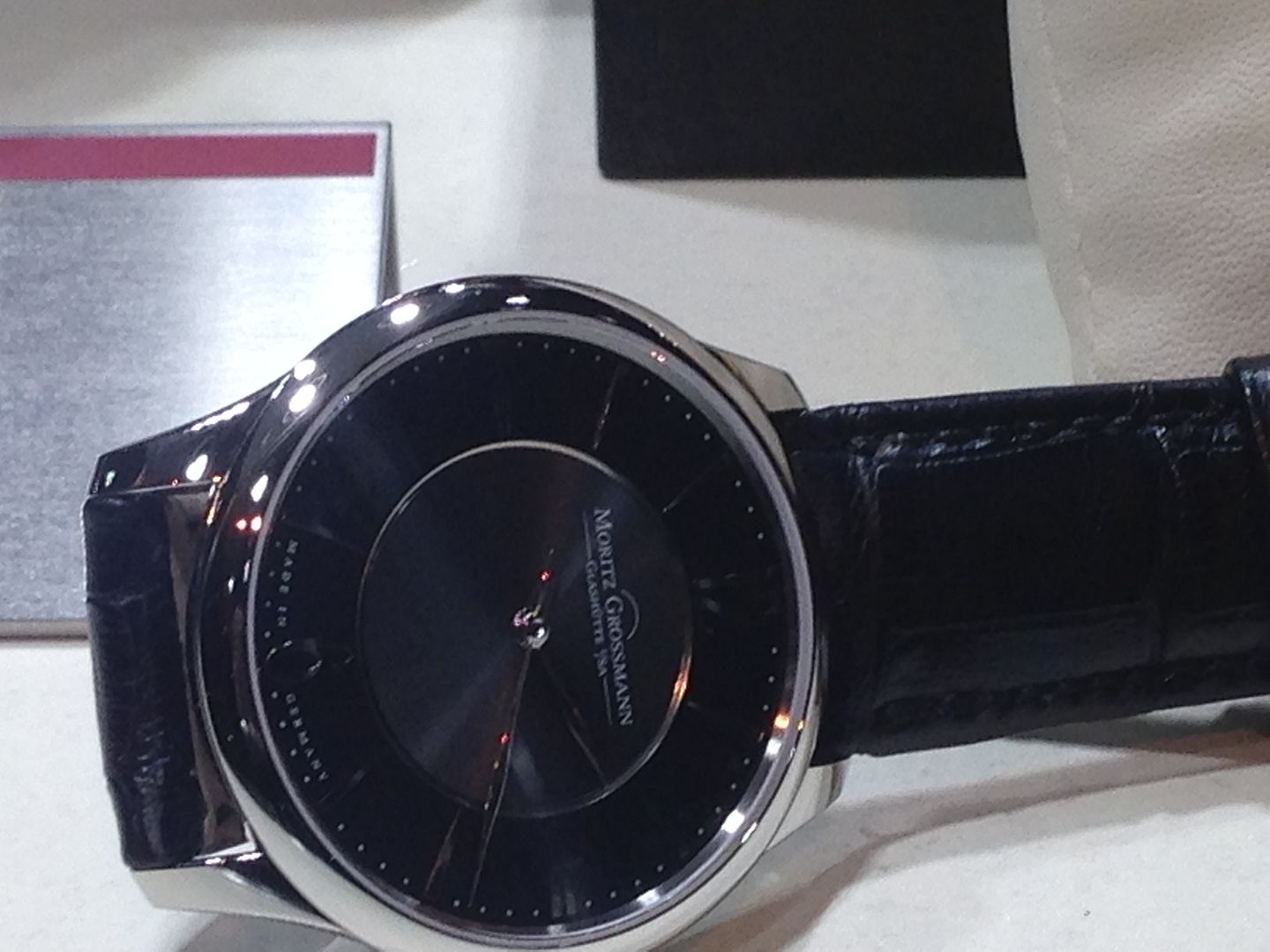 For Foggy: MB&F!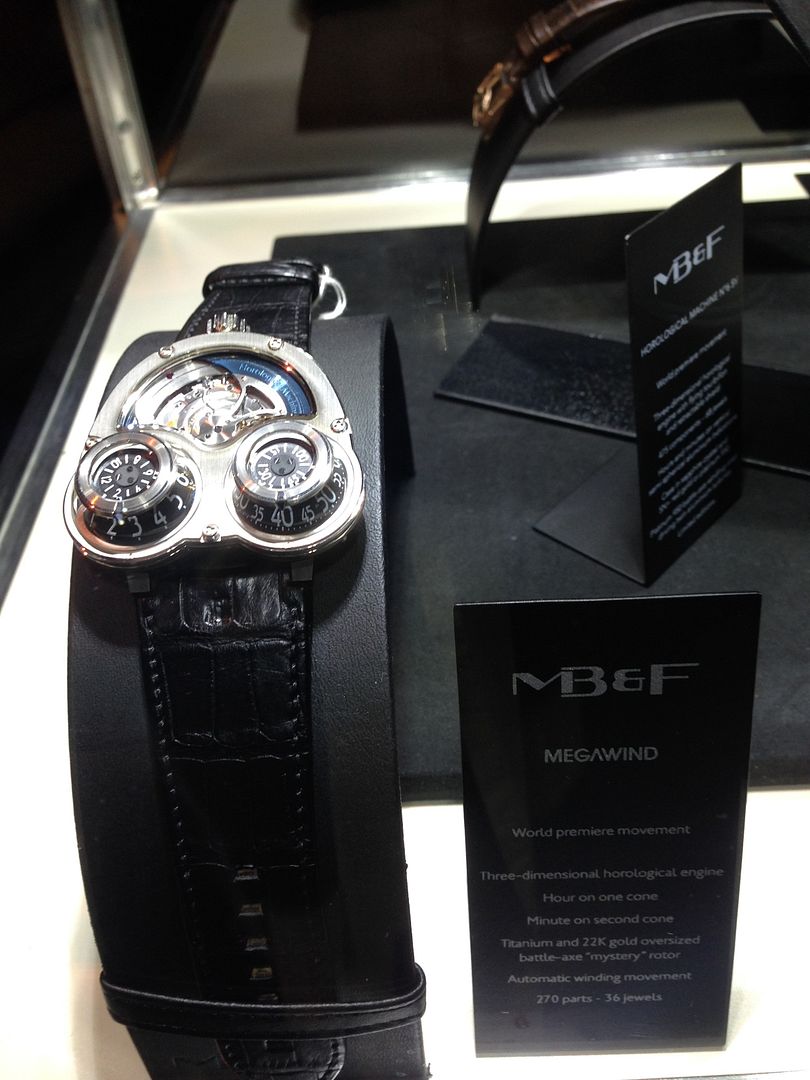 Seiko, which probably had the largest array of watches on display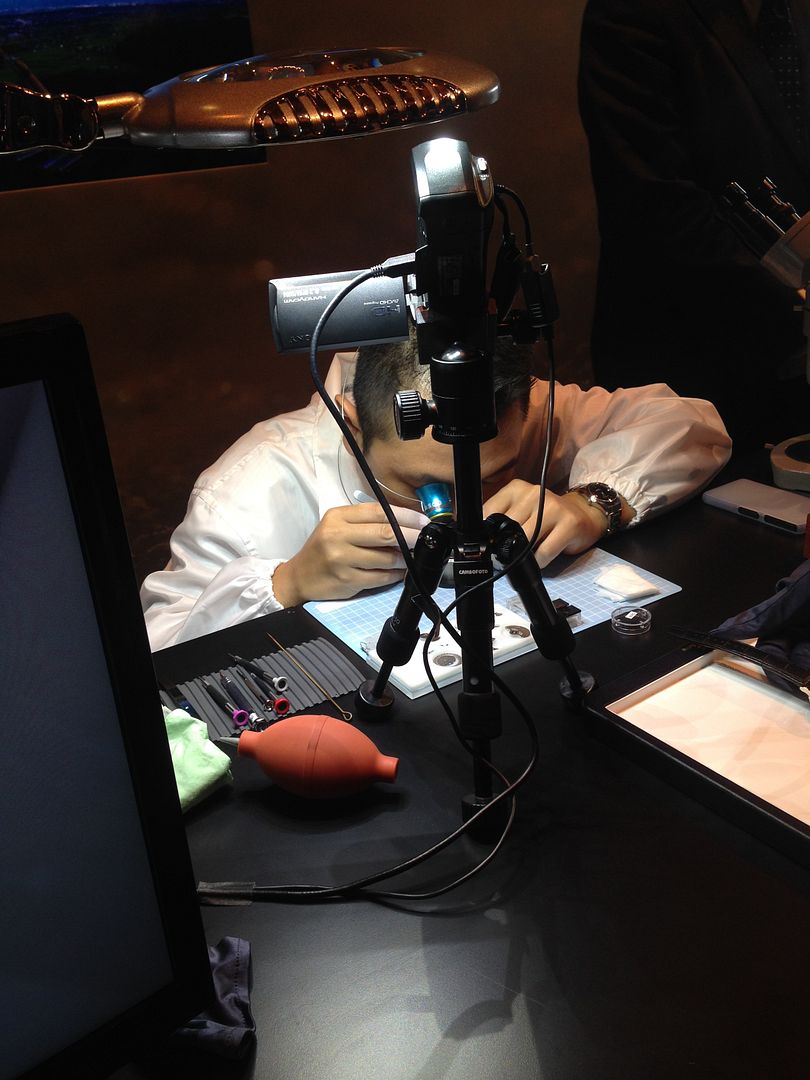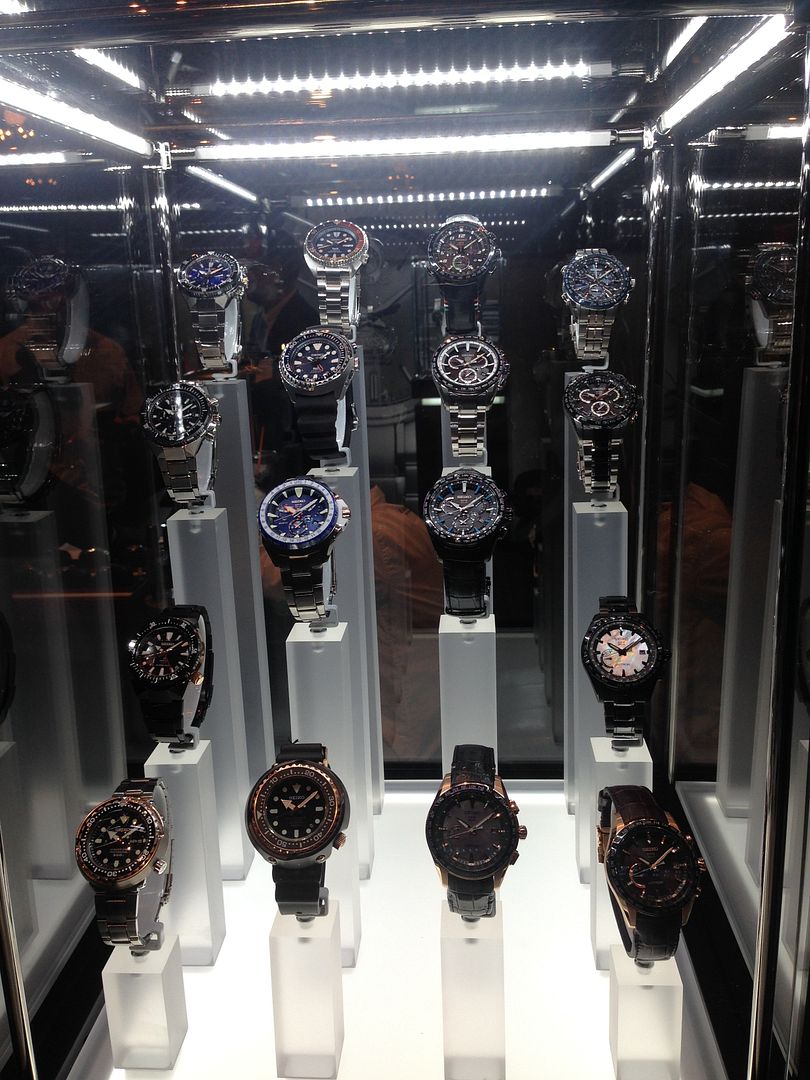 I usually really dislike Corum, but I liked one model while the rest reminded me of Croton: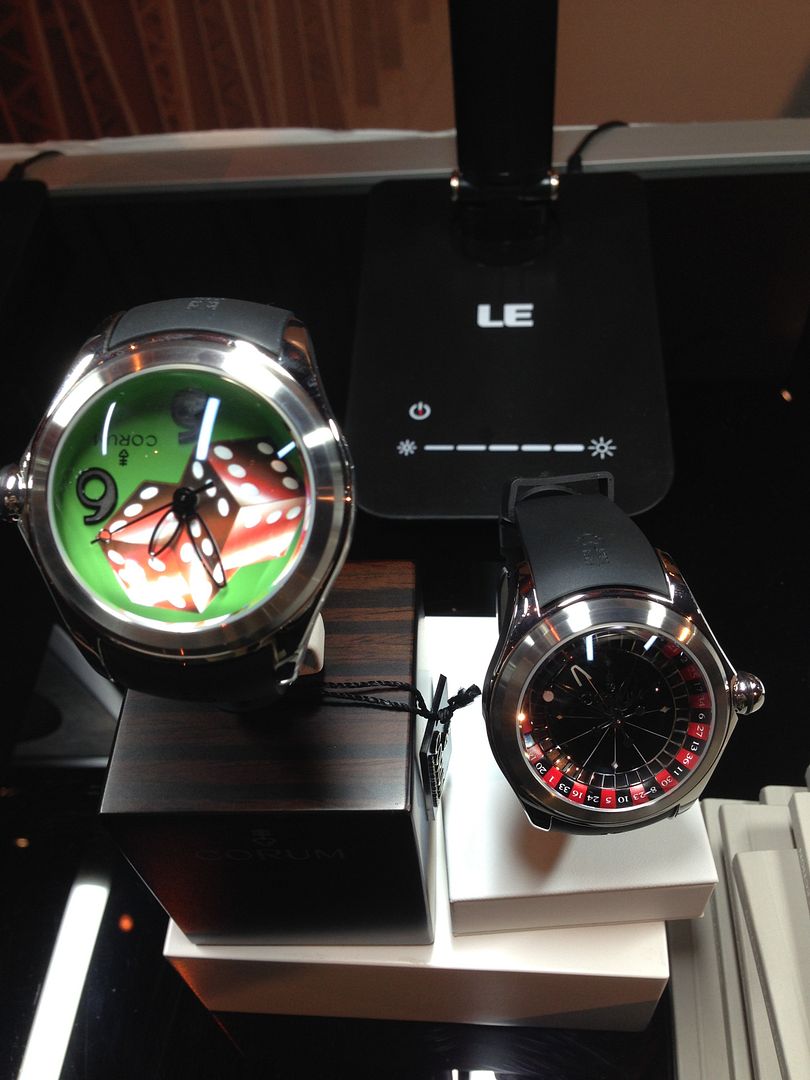 Omega, though I had seen many of the same watches at B&M previously:
Nomos knocked me out:
Urban Jurgensen, well out of my sphere but just really hot: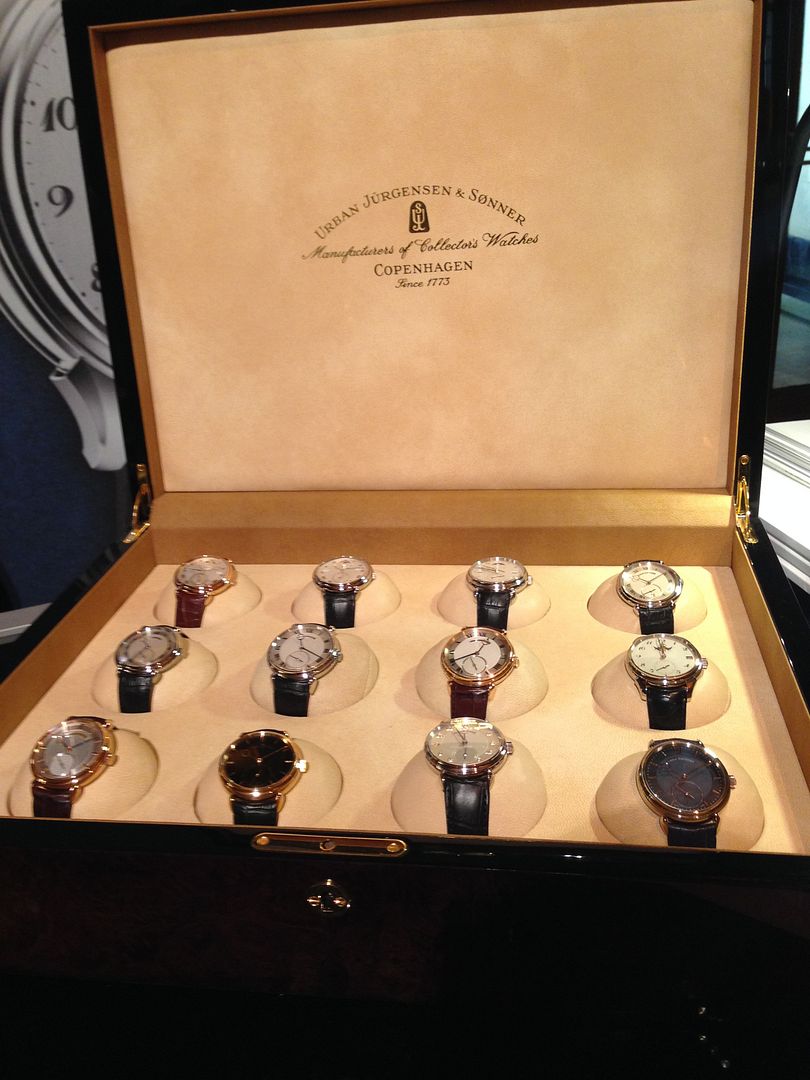 Tell ya what: I really appreciated there wasn't a lot of snooty-poot going on; all the brands' reps invited us to try on all the watches we liked. Although there were like three brands there in total that I can probably afford, it was a good experience and I'd readily go again next year.