I've already written three articles on the AMCHPR 2015 China Tour...
...but I know it's been a while since I've posted more on the trip, and I know also that there's still lots to cover. After all, the above three articles covered only the first week of this years trip.
After that I visited Guilin, Xin
mi
, Luoyang, Yantai, Baichangshan Island, Liaocheng, Xin
ji
, Shijiazhuang and Beijing over the next three weeks, which included the 100th Anniversary Celebration of the Yantai Polaris Watch Factory, almost a week with my brother MaRong and his wife touring Shandong Province, as well as visits to the Shandong Langelo Arts and Crafts Co. Ltd (a maker of vintage European clock reproductions that uses the casting and production techniques of the originals), the Shandong Liaocheng Watch Factory (Taishan then and now, and movements for modern brands), and an up close view of the enamel works at Koncise Watch. That's all coming up...but first, a personal note:
I've been asked about the delay in posts on this trip, and thanks for the concern and/or interest from all who enquired but all is very well. Suffice to say, it's just that I arrived back from this incredibly busy but taxing trip to expanded work hours at both of my two full time jobs, plus a move to a new house, and I had to mentally process and organize, besides over 4900 photographs, all the information and experiences of the three weeks I just described before I could continue my posts.
And
I'd found it hard enough just to sort and post the first three articles under that schedule.
However, my work hours are now happily back to something that affords me more time to document the rest of the Tour, so...Onward, and better late than never
...
AlbertaTime tourists Guilin, the cusp of June and July/2015 - part 1
. As always, I hope everyone enjoys joining me with my travels.
Next stop after Shenzhen was, as I noted: Guilin, which I wanted to visit purely because I'd seen photos like this one (not my photo/Wiki)...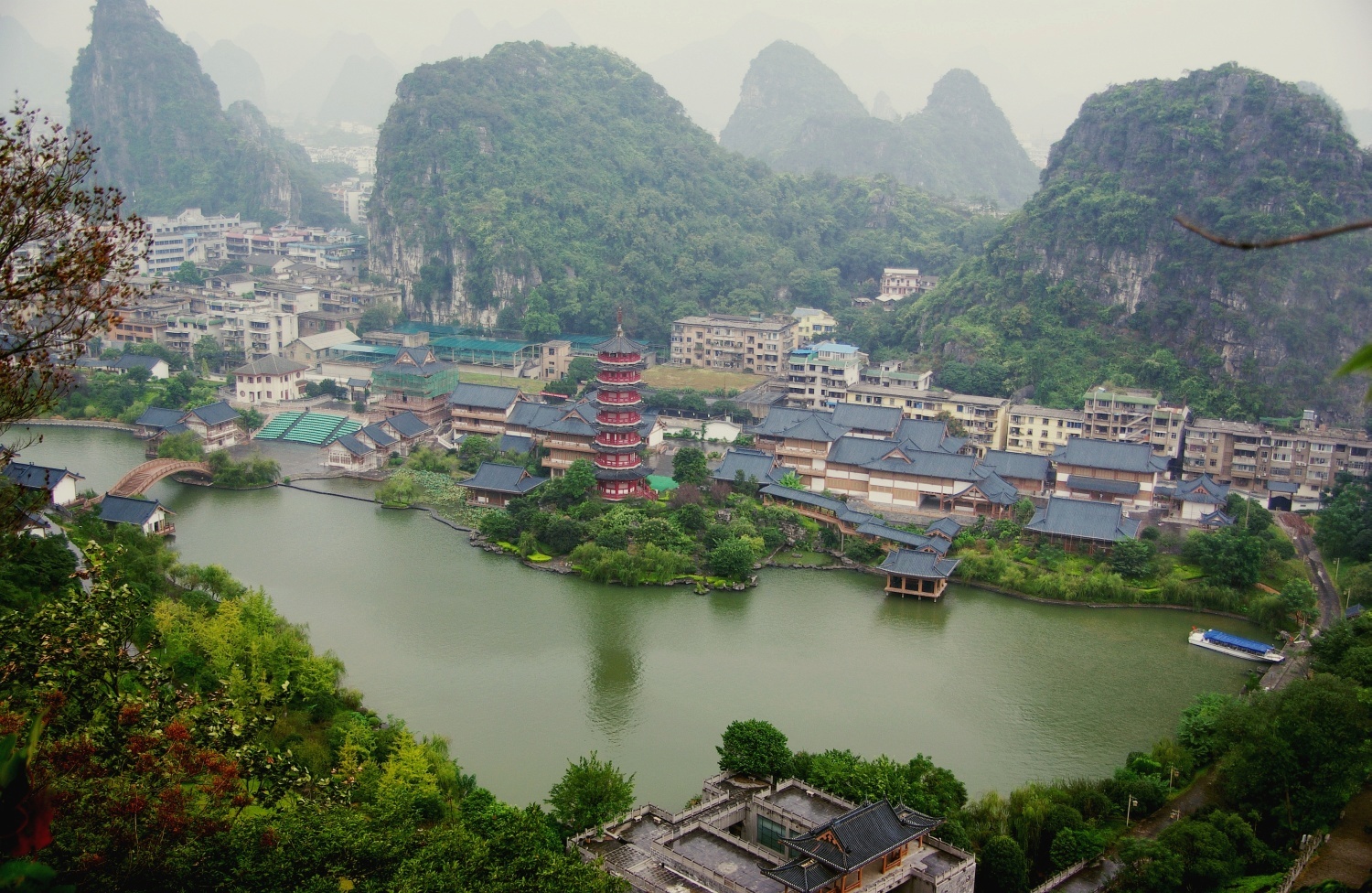 ...so Guilin was stop #2 for this trip, beginning with flying out of Shenzhen via China Southern (just fine every time, so far)...
(Watch photo #1)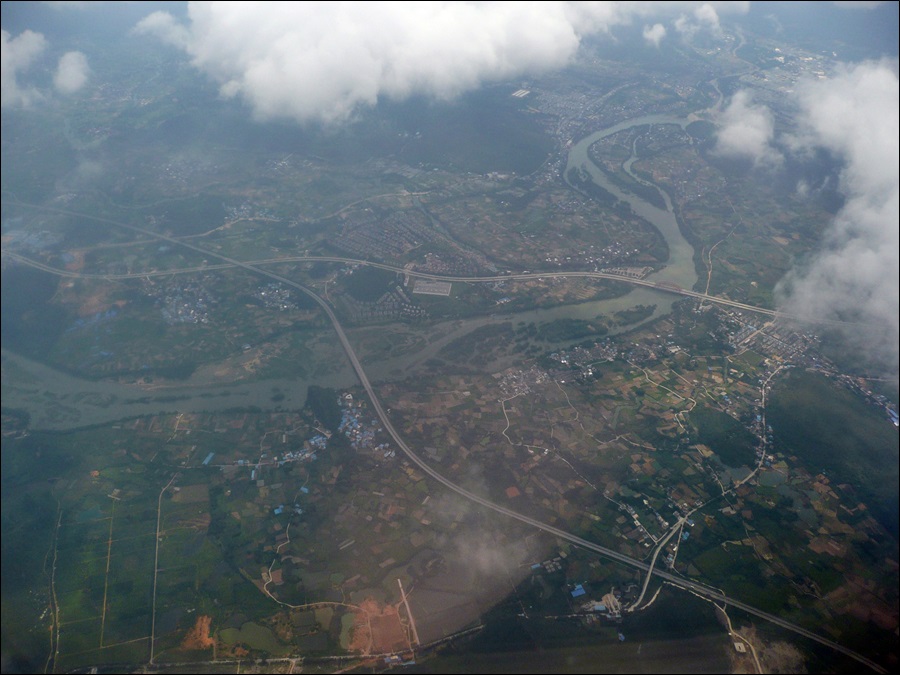 landing at Guilin Airport, then heading in to town.
...When I arrived at my hotel, I immediately knew I'd made one of the good decisions of my trip,
booking the delightful Parkside Hostel
for a hugely economical $35/CDN a night. Good move for the 4 nights I was in Guilin. Excellent food on-site, ultra-friendly, absolutely comfortable, and only about 10 minutes walk to right downtown across the JieFeng bridge, and equally close to the whole of Seven Star Park, and only minutes by taxi to YaoShan/Yao Mountain.
I only scratched the surface of the beauty of Guilin this trip, and I still had my fill of premium Chinese scenic eye-candy. Keep in mind that the summer season is Guilin's wettest, dampest and greyest...and probably greenest. My time in Guilin was generally no exception, so the photos here reflect that, but it was warm, humid and foggy at worst, and clearer in the evenings. I was quite comfortable every day, all day.
Rather than be strictly chronological, I'll break down the photos from Guilin into to five sections: 1) Central Guilin in the Daytime, 2) Evening/Night Around the Downtown Area, and 3) 藥山 Up and Down YaoShan/Yao Mountain. (Guilin, sections 4 (the Li Jiang River Tour), and 5 (rafting near Yangshuo), will come next post).
Central Guilin in the Daytime
, starting with the view from 解放桥 JieFang/Liberation Bridge: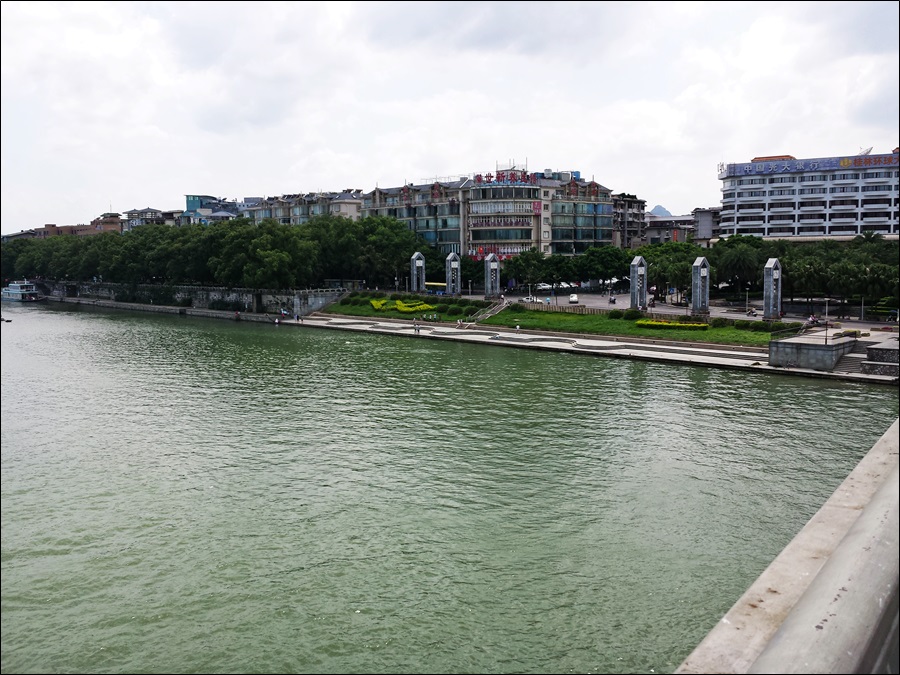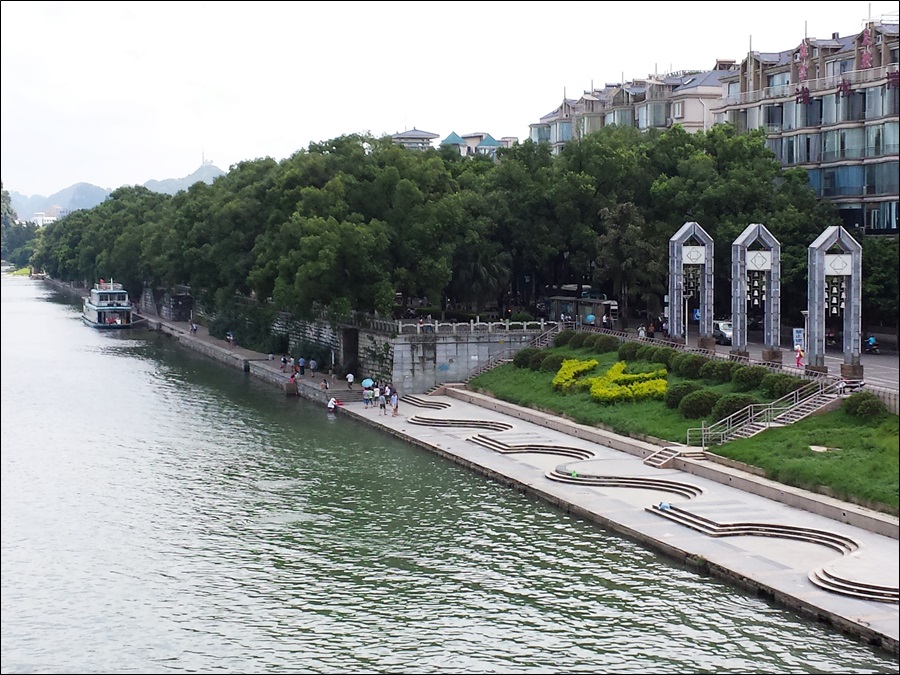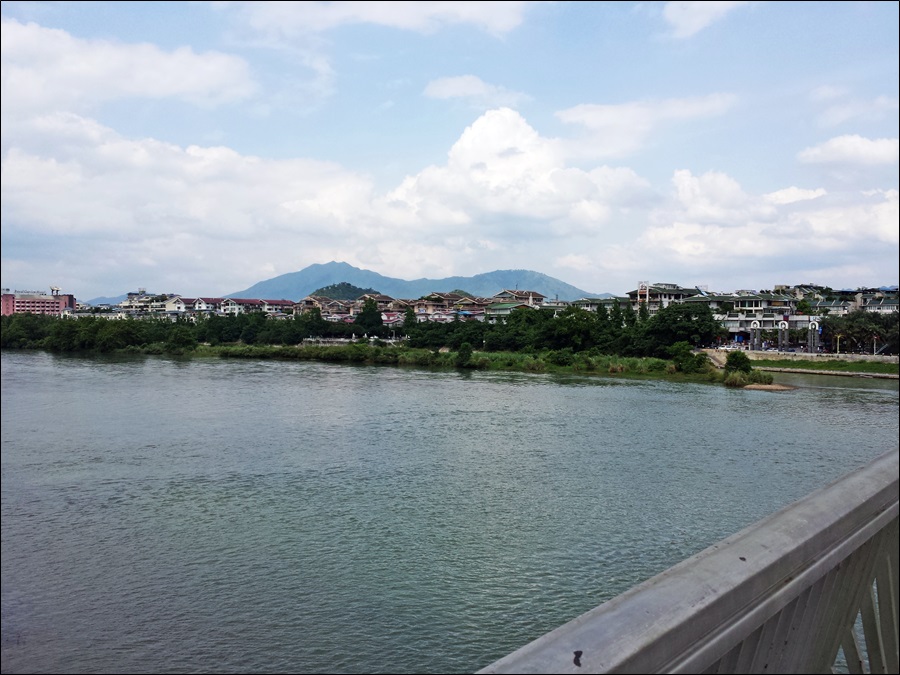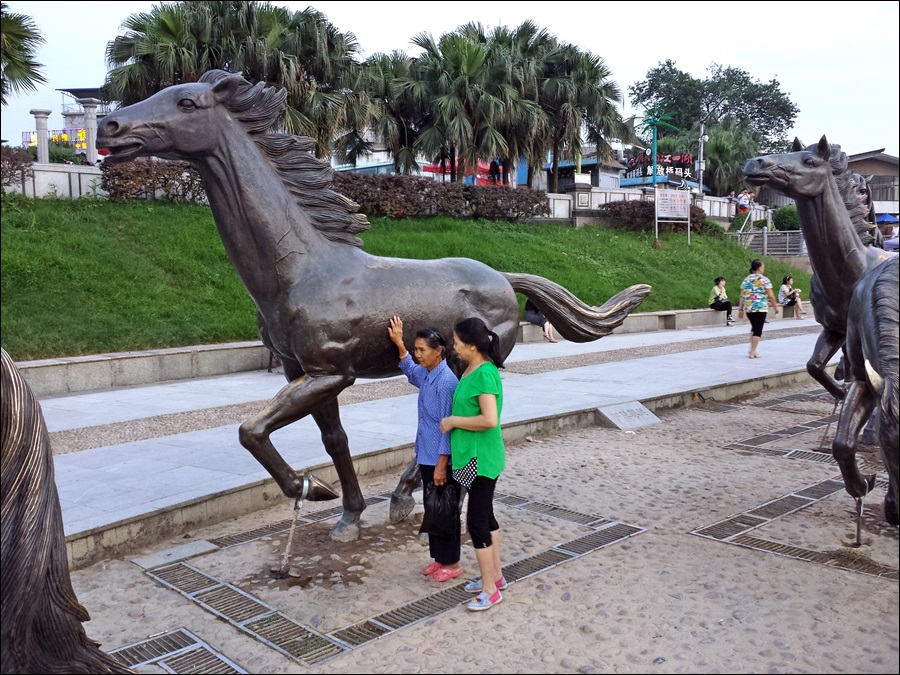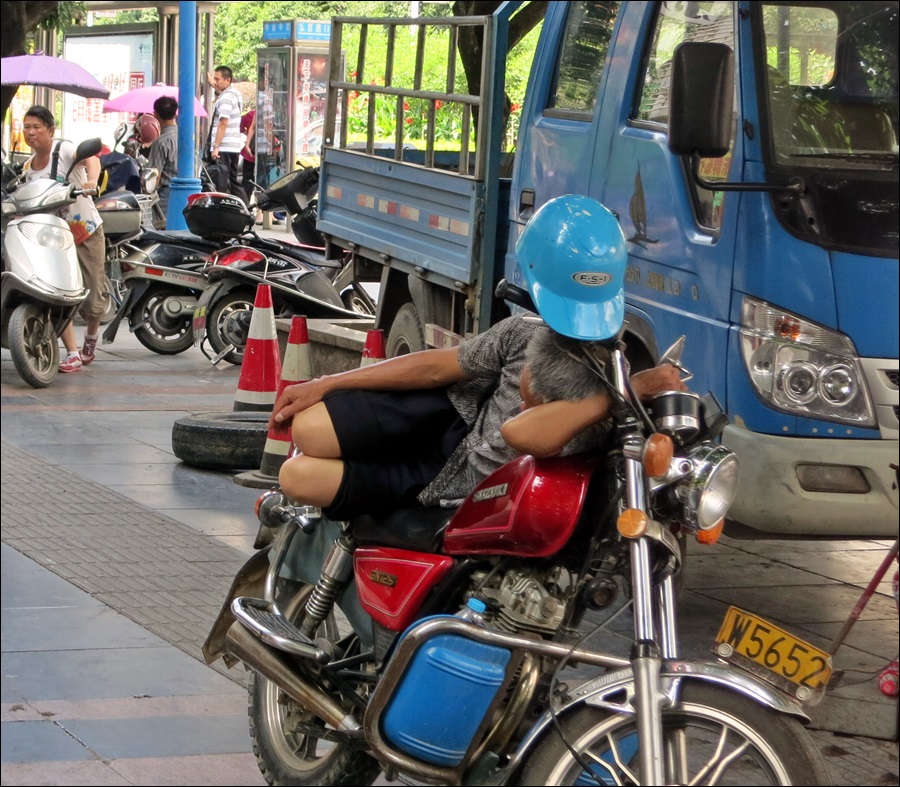 (Watch-related photo #2)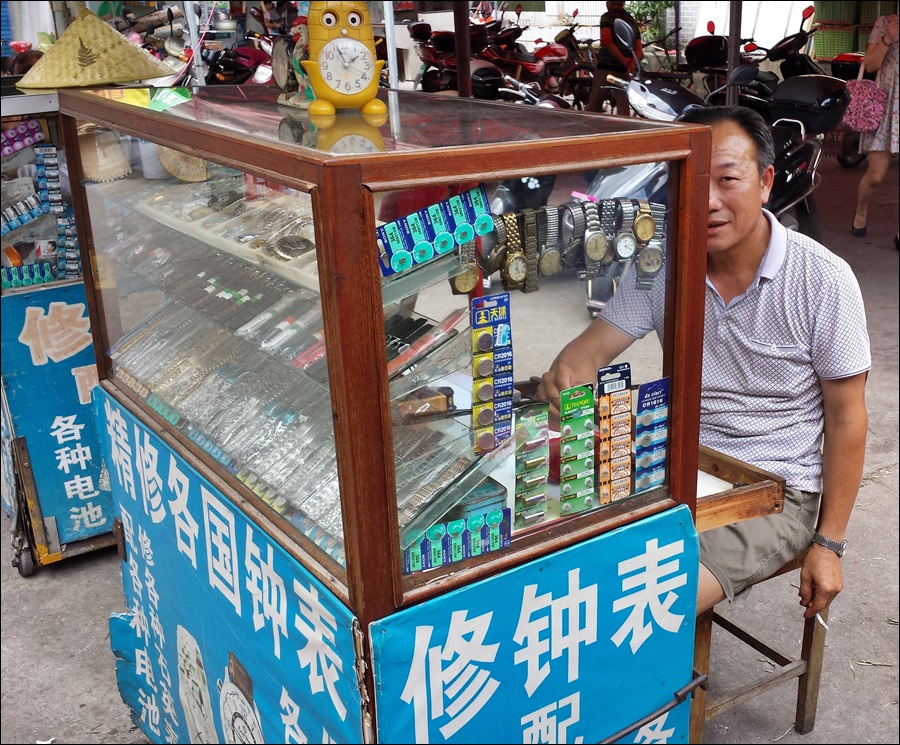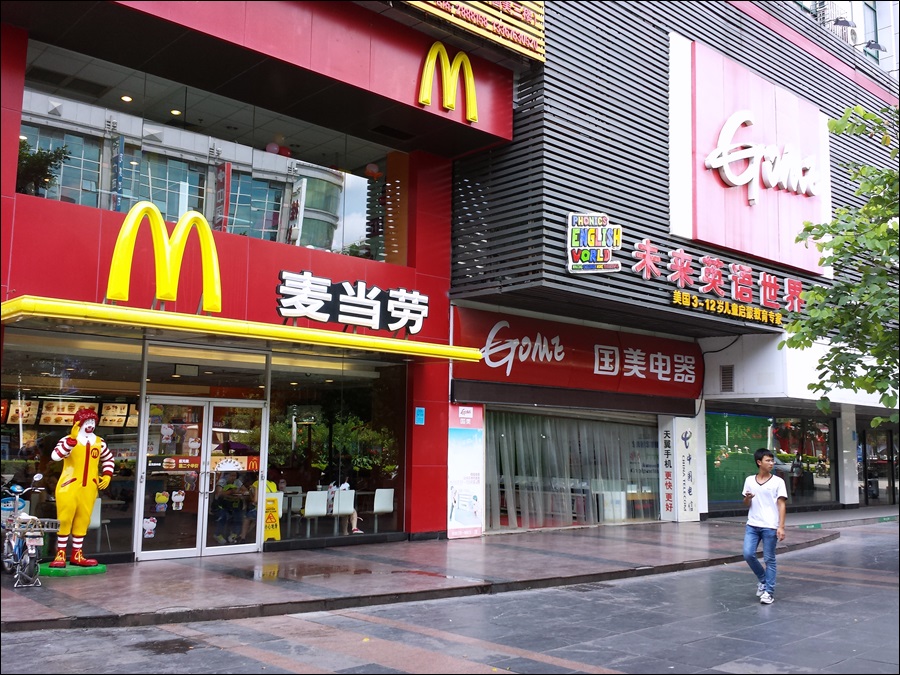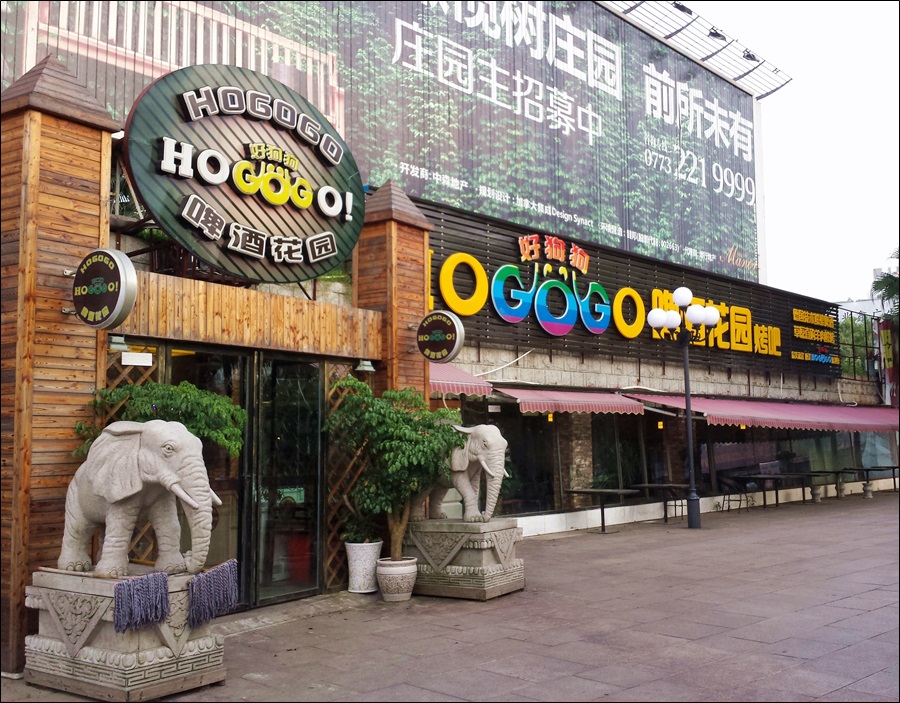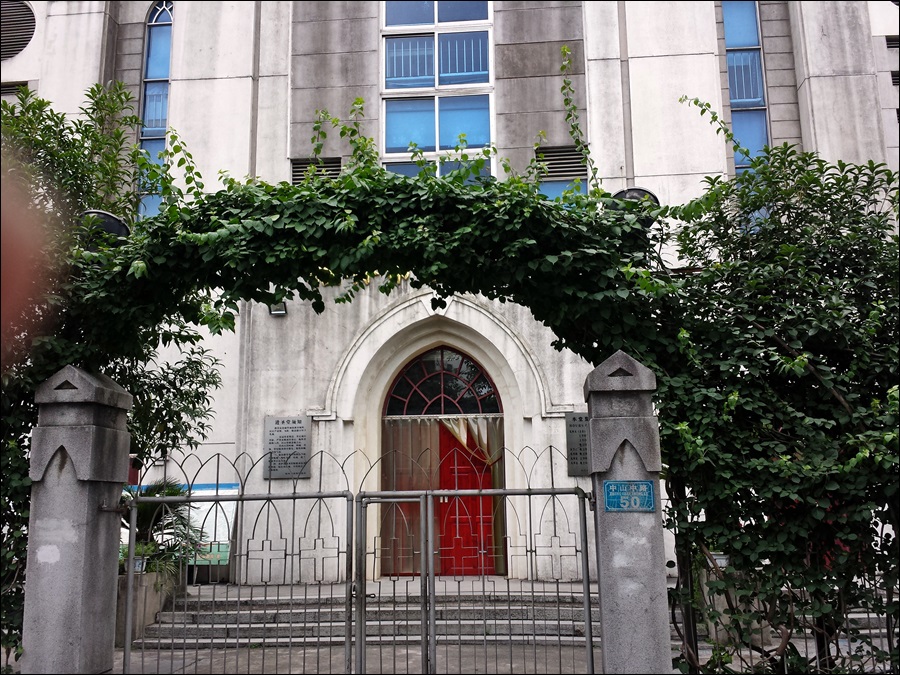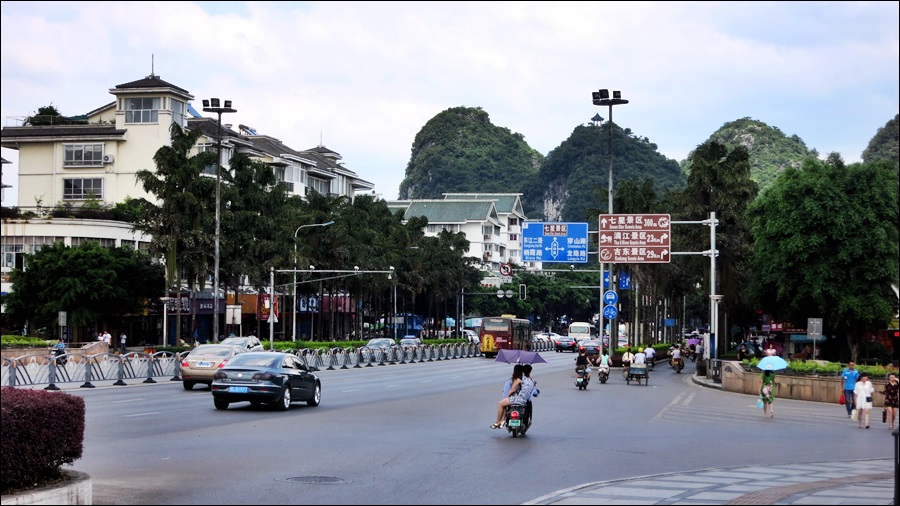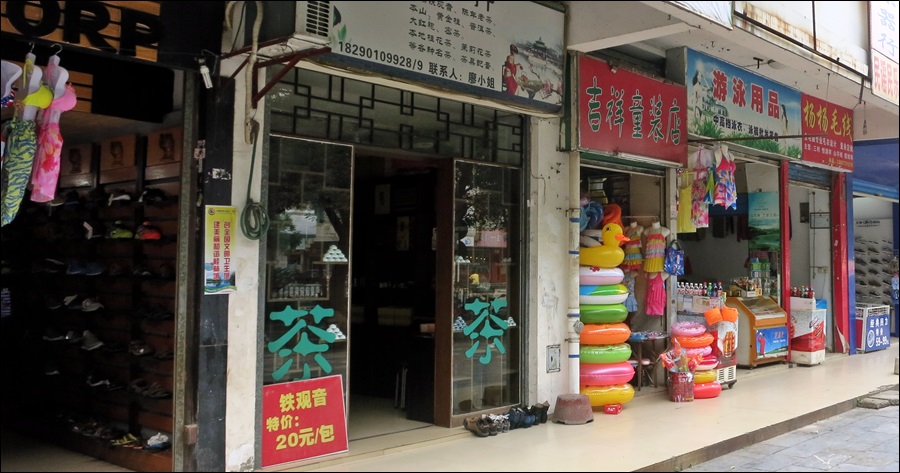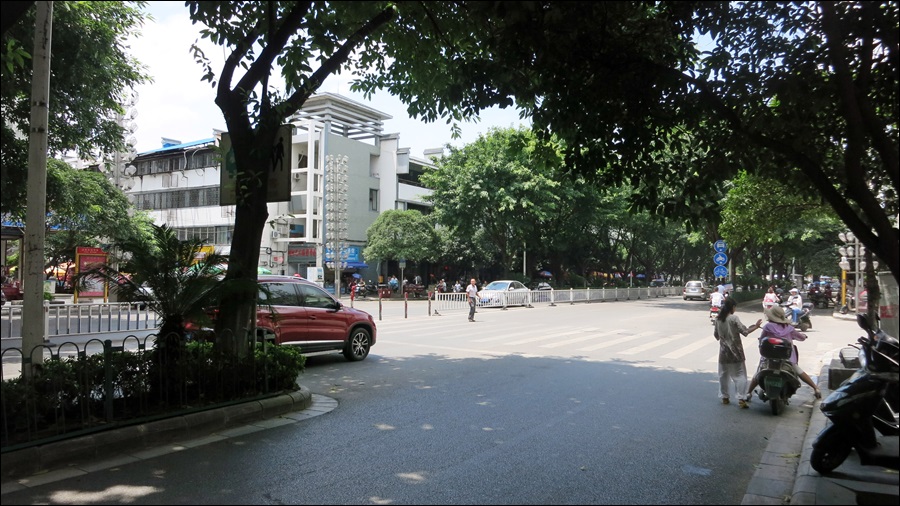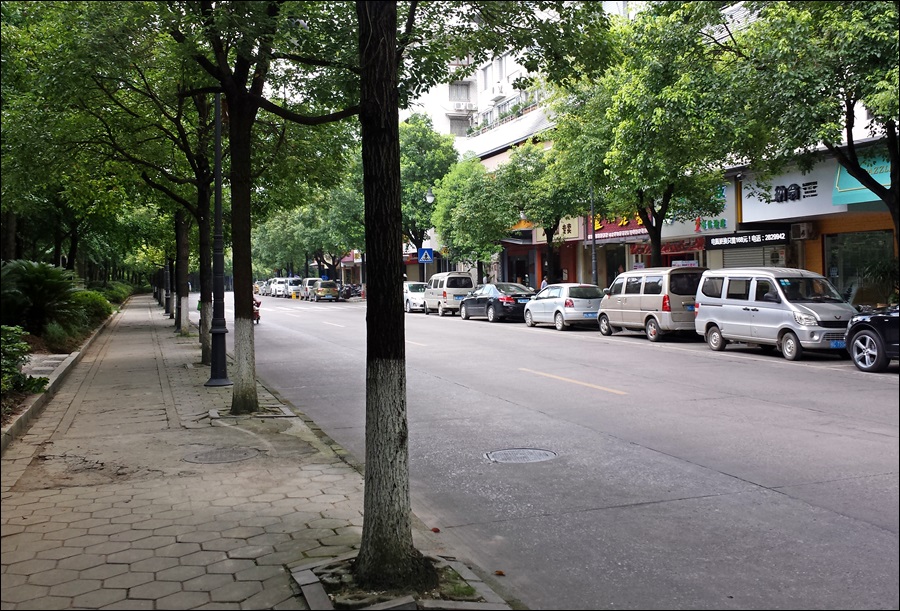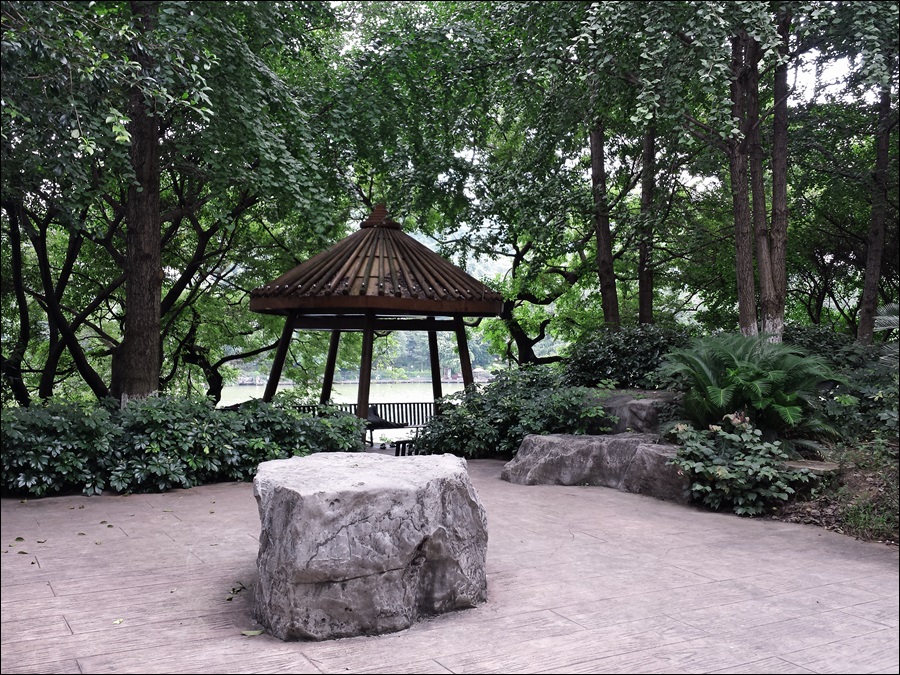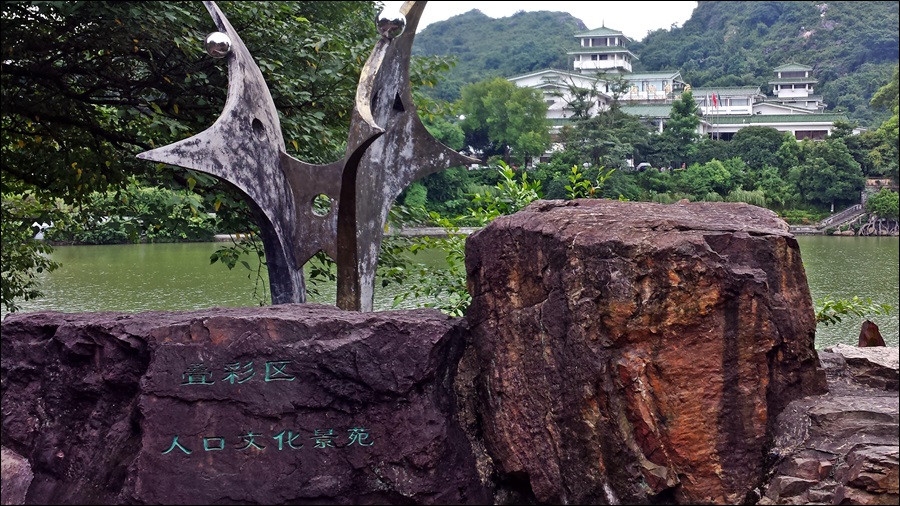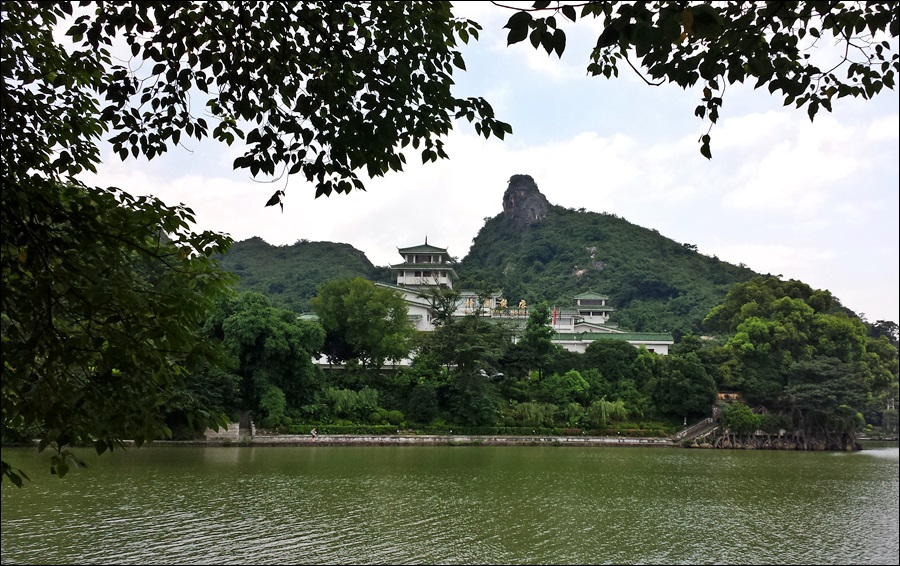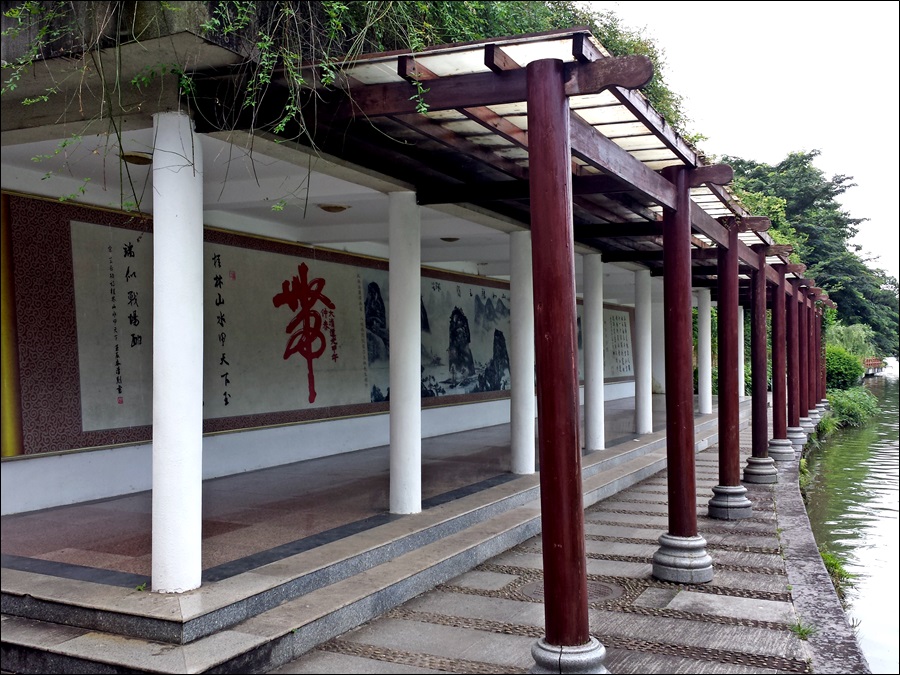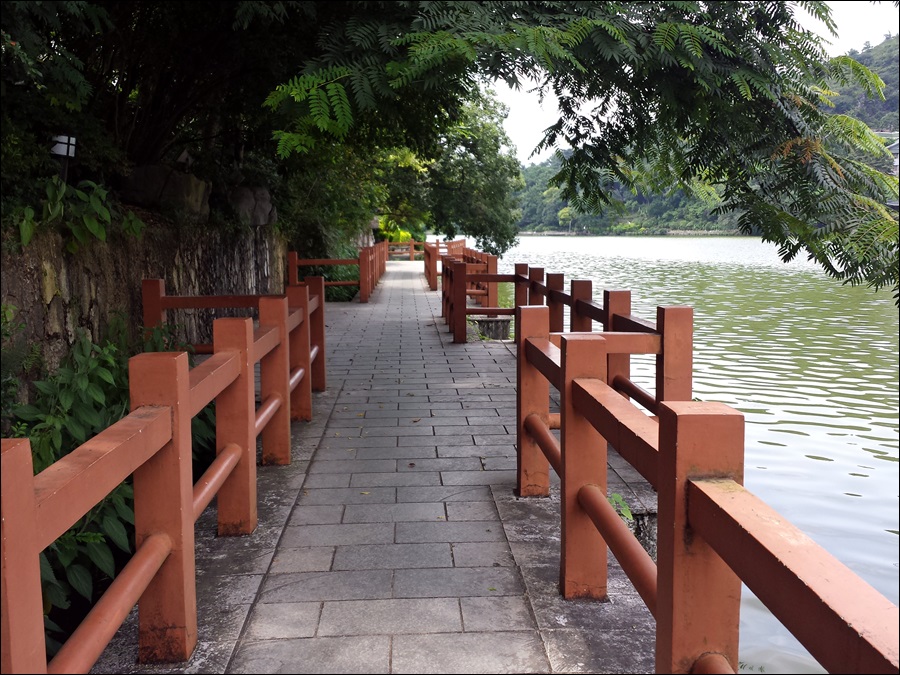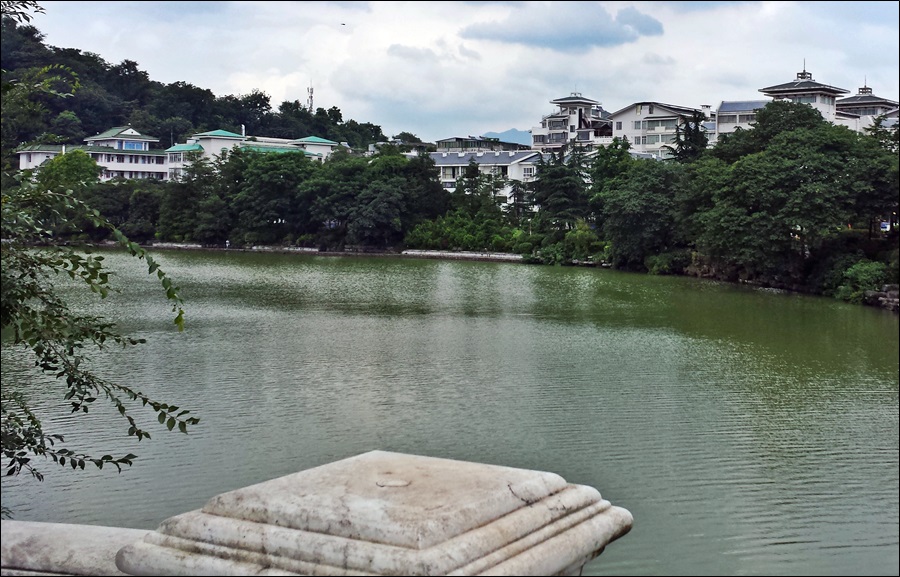 And my sincere thanks to the many hard-working people that keep China so spotless.
==========================================
Evening/Night: Around the Downtown Area: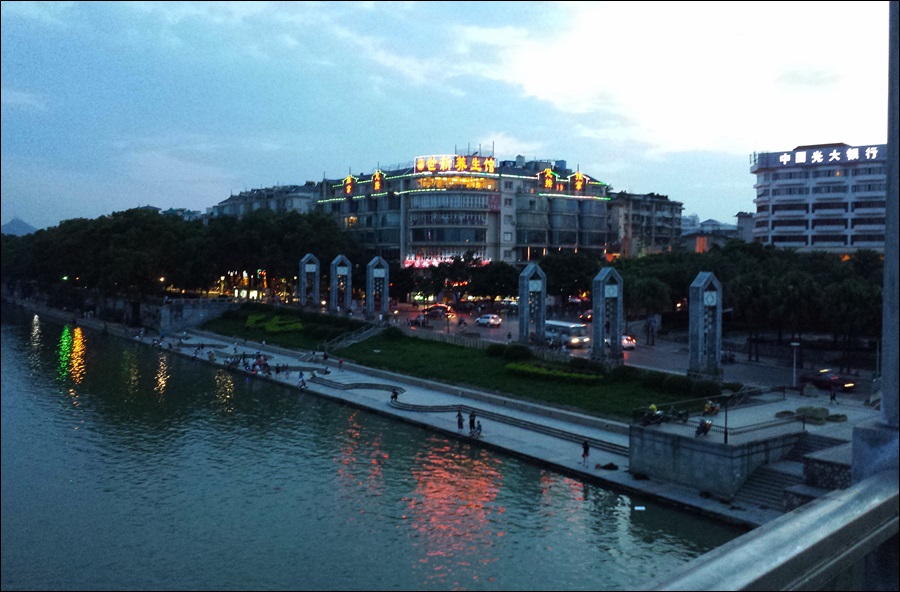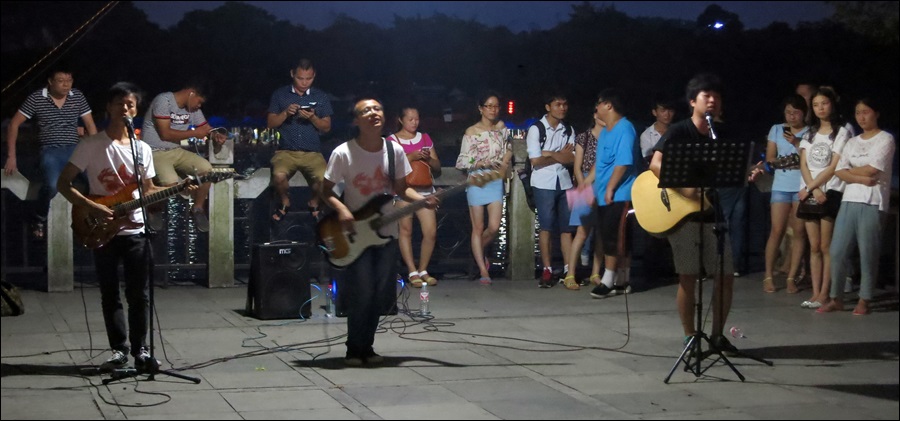 Guilin buskers video w/sound
(average sound, but fun)
[youtube]http://www.youtube.com/watch?v=71BS8GL4VUg[/youtube]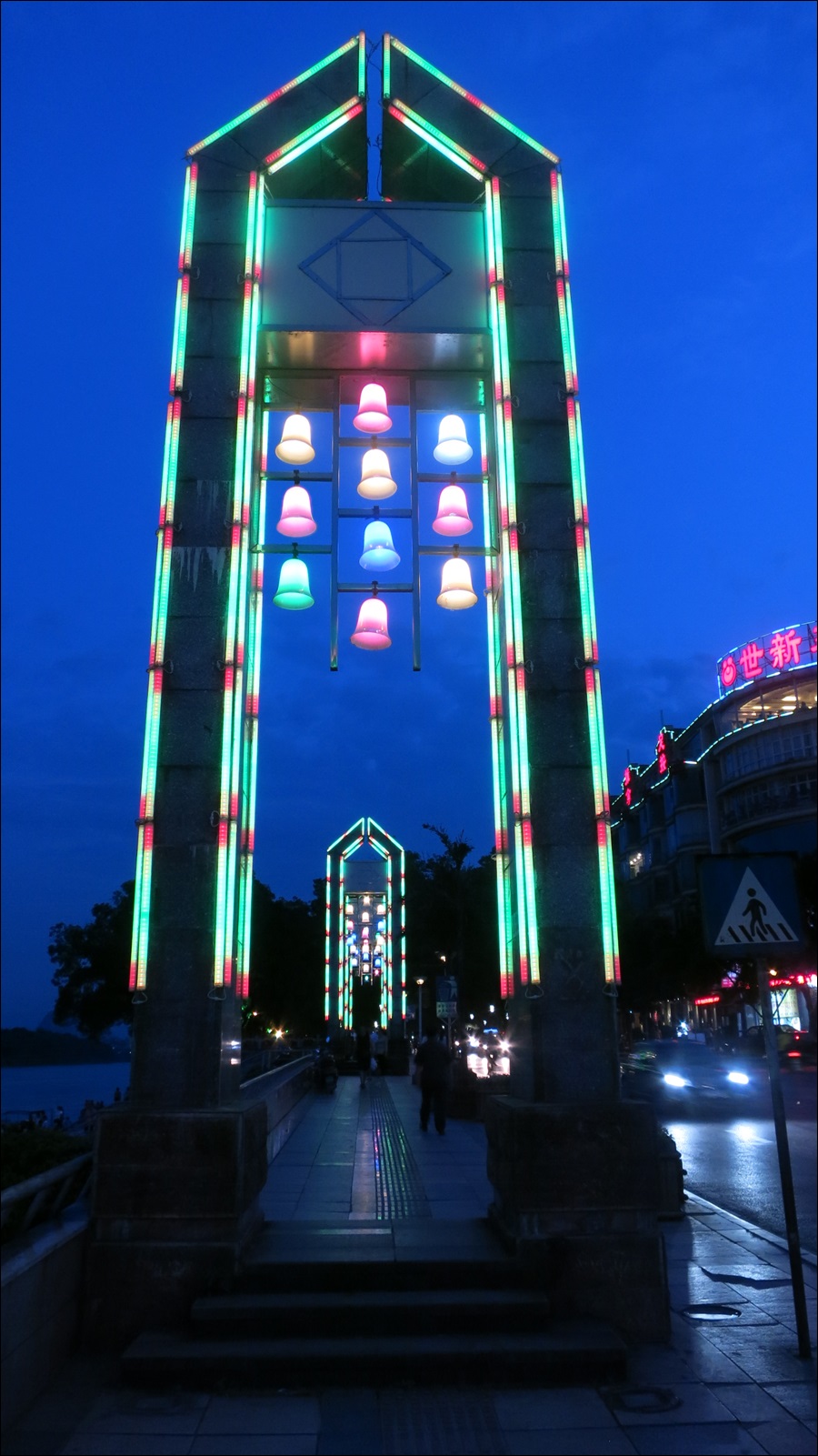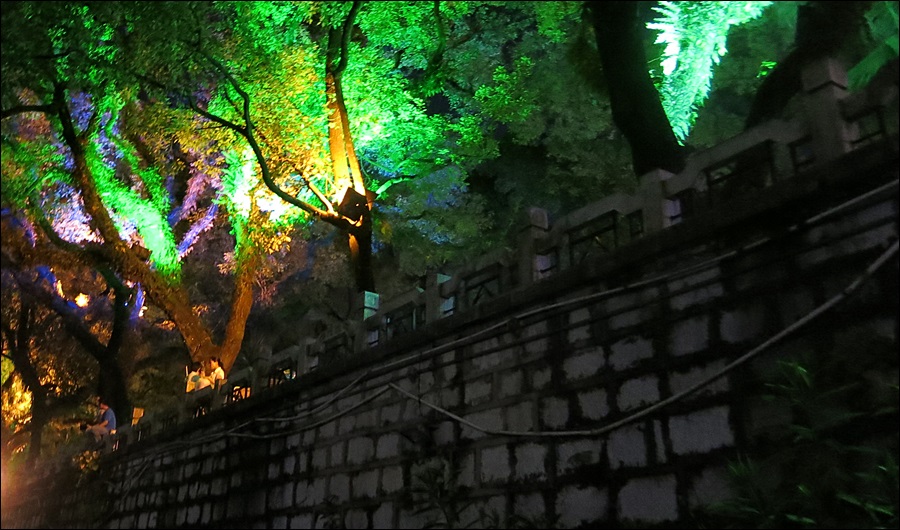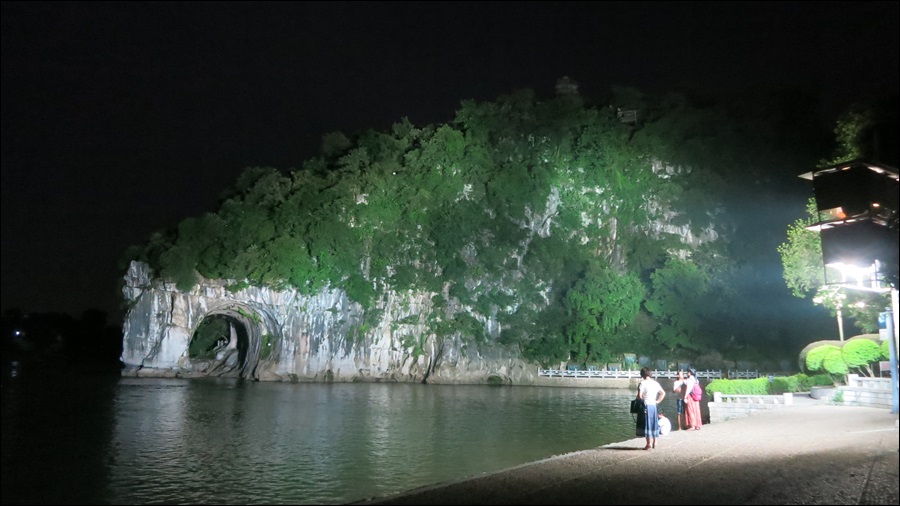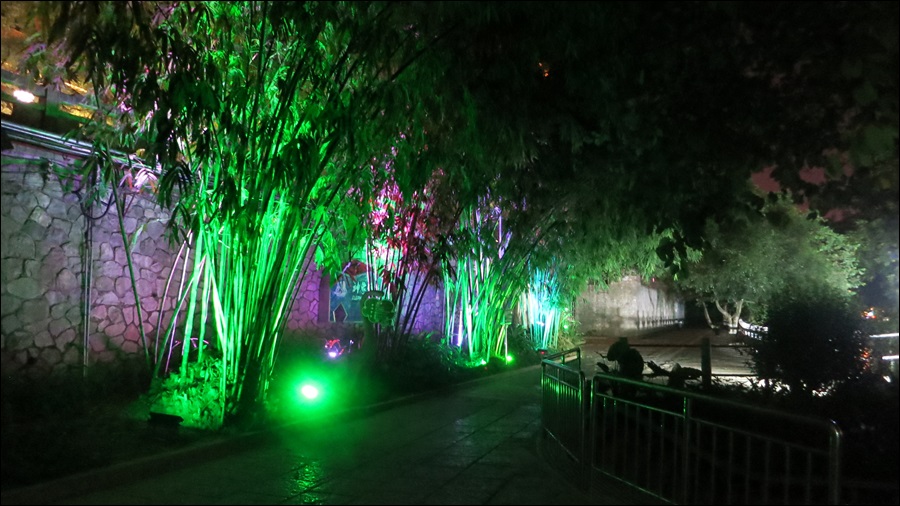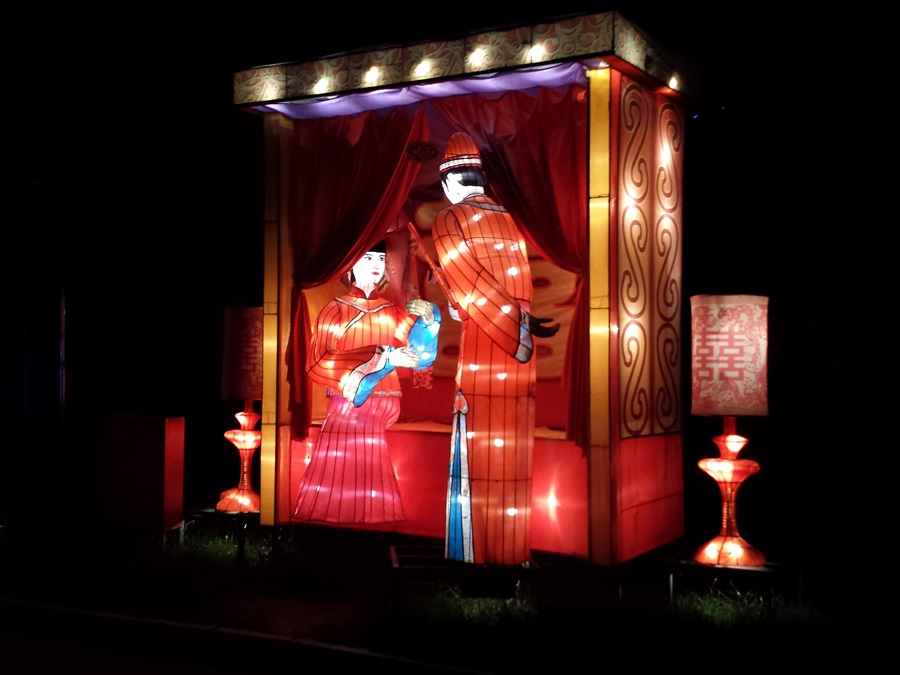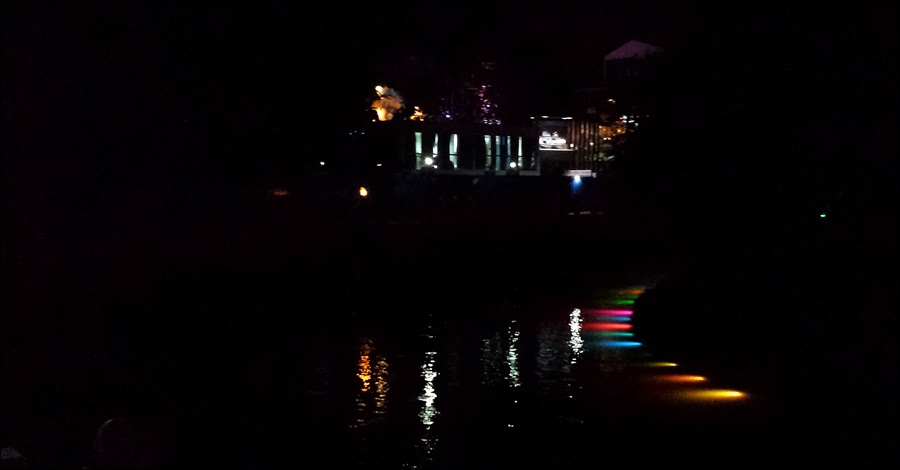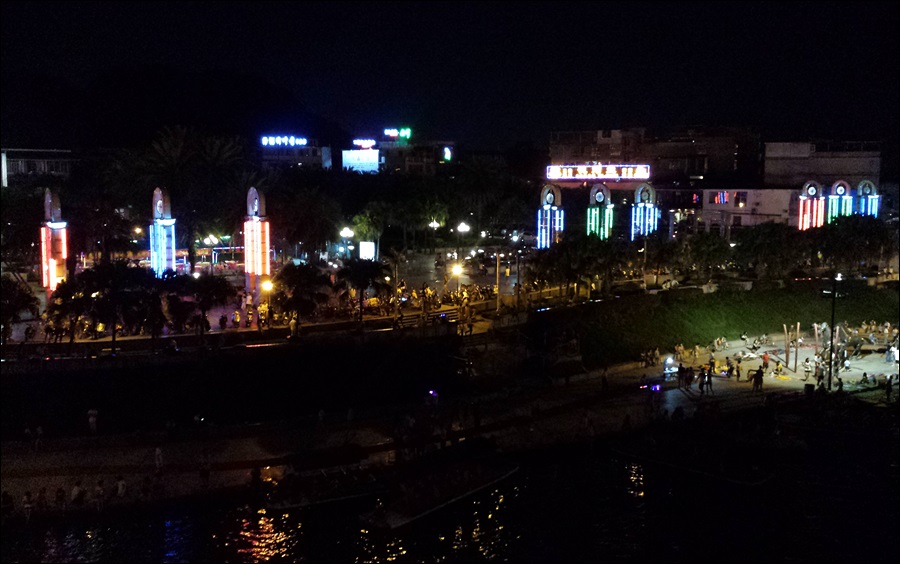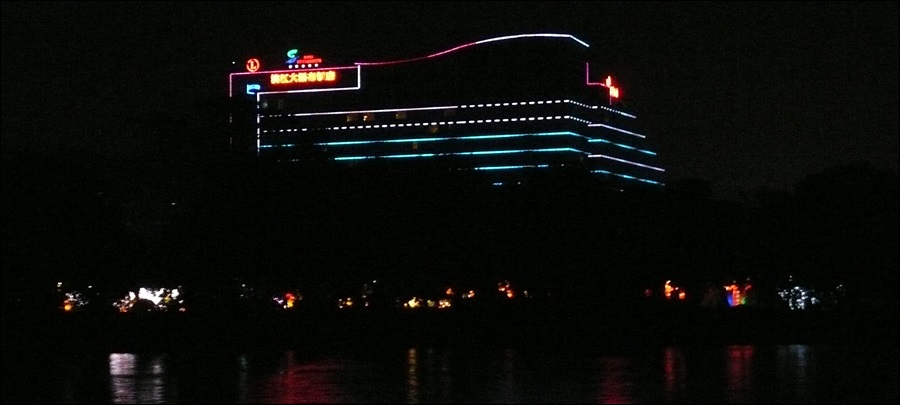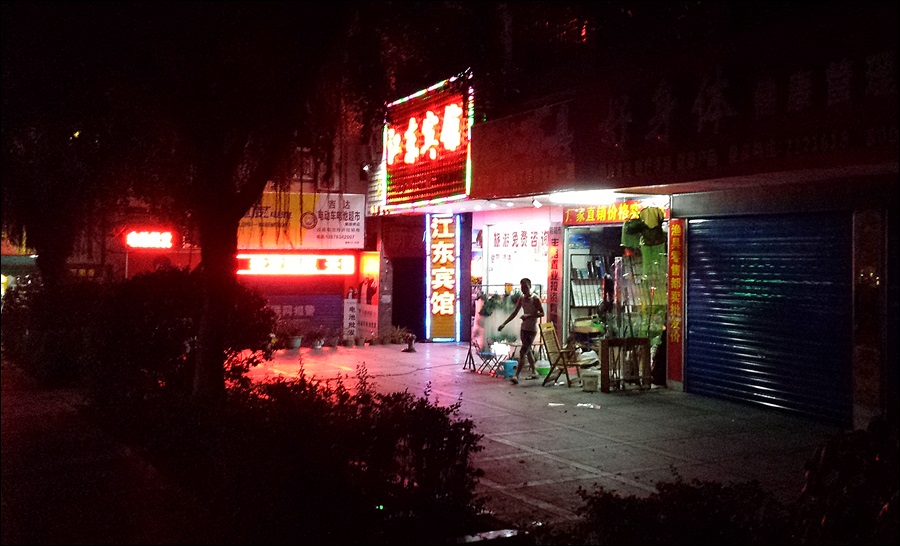 ===================================
Up and Down Yao Mountain
Yao Mountain is 903.3 meters high and is the highest hill in Guilin. The gondola ride is 1416 meters long, one-way. First things first: the rules of the ride:
My fear of heights is getting more and more manageable...but I still wasn't expecting [i]this[/]...
The toboggan slideis 100m long with 18 turns sliding down from the top.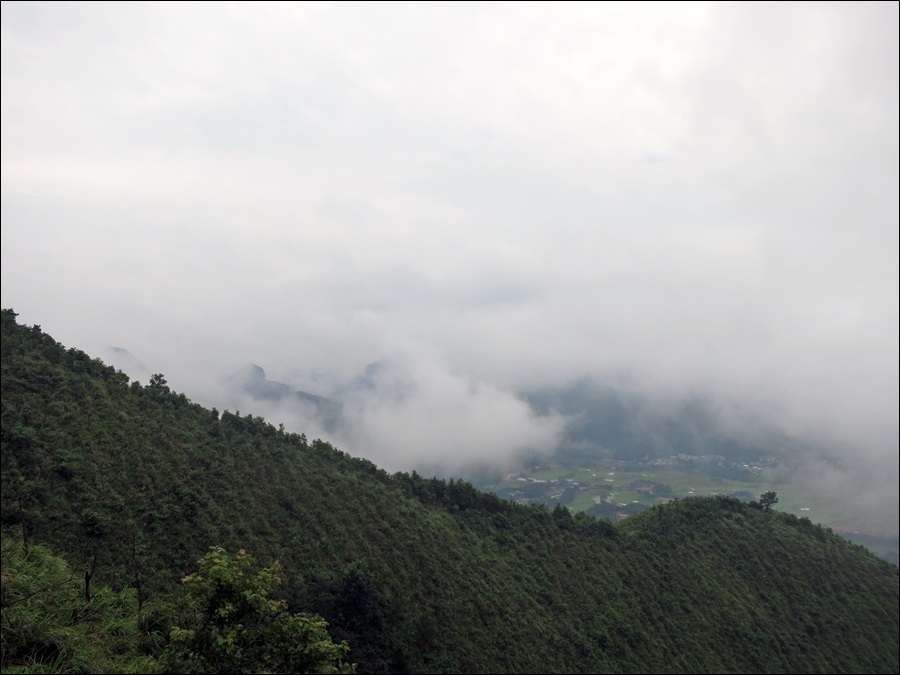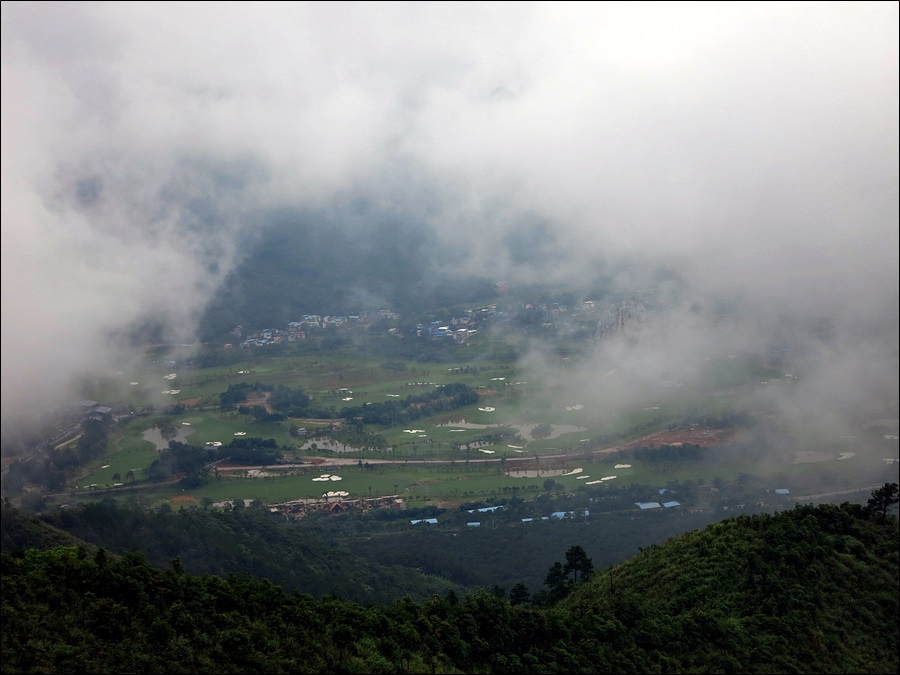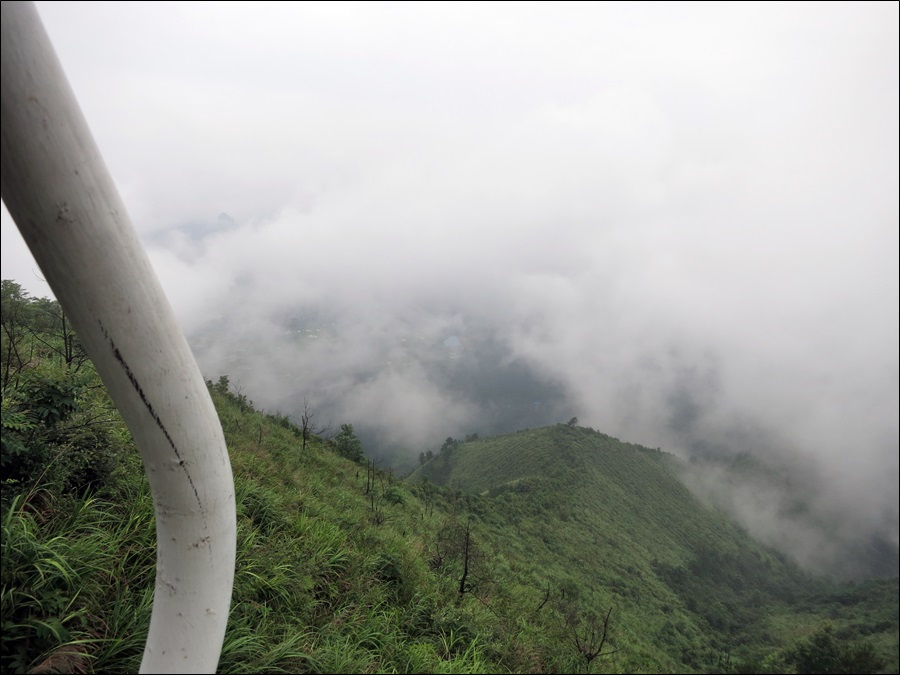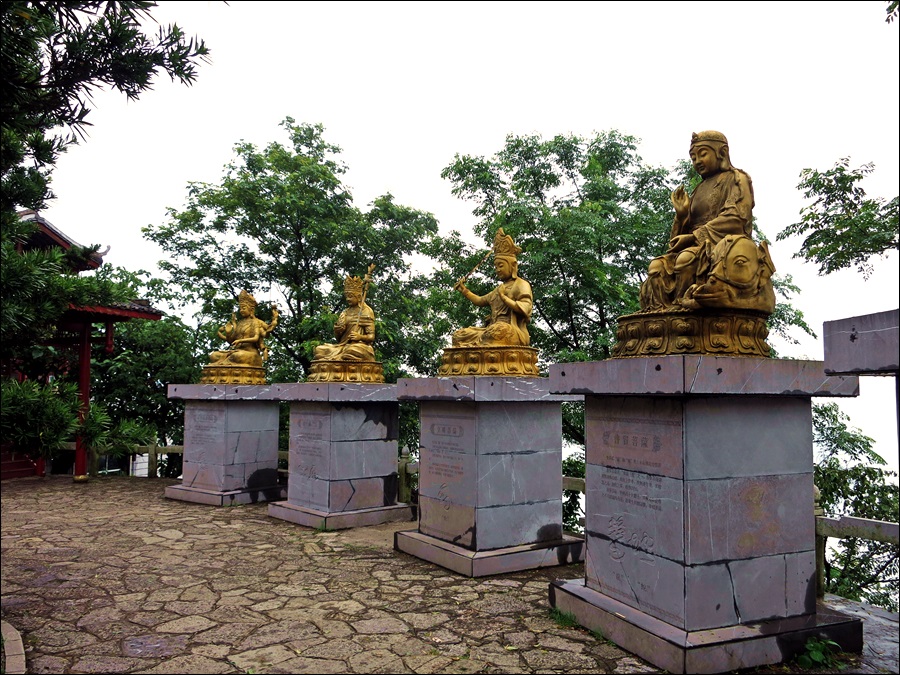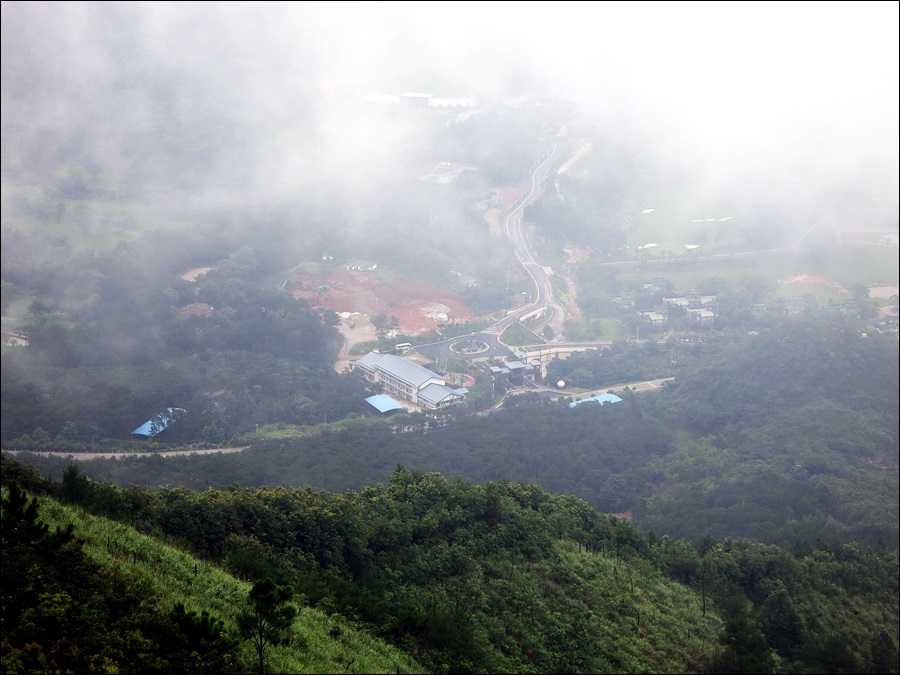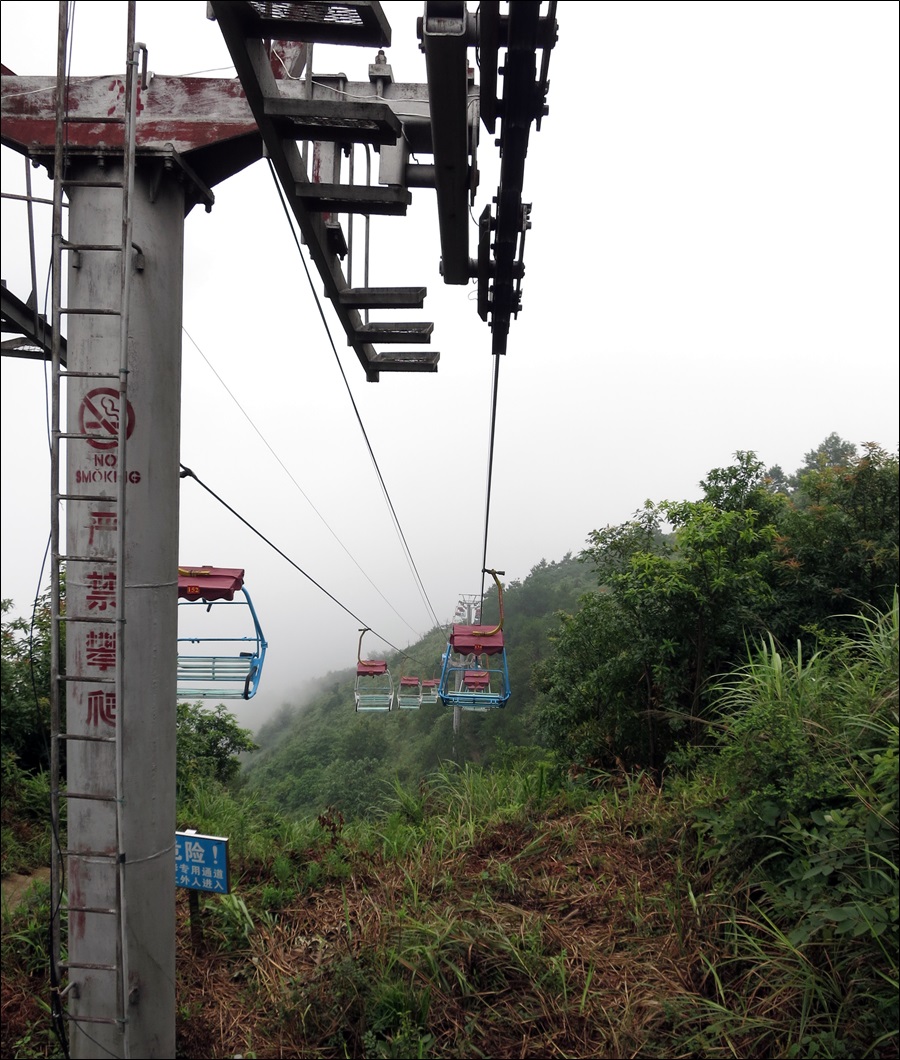 Evening/Night: Around the Downtown Area: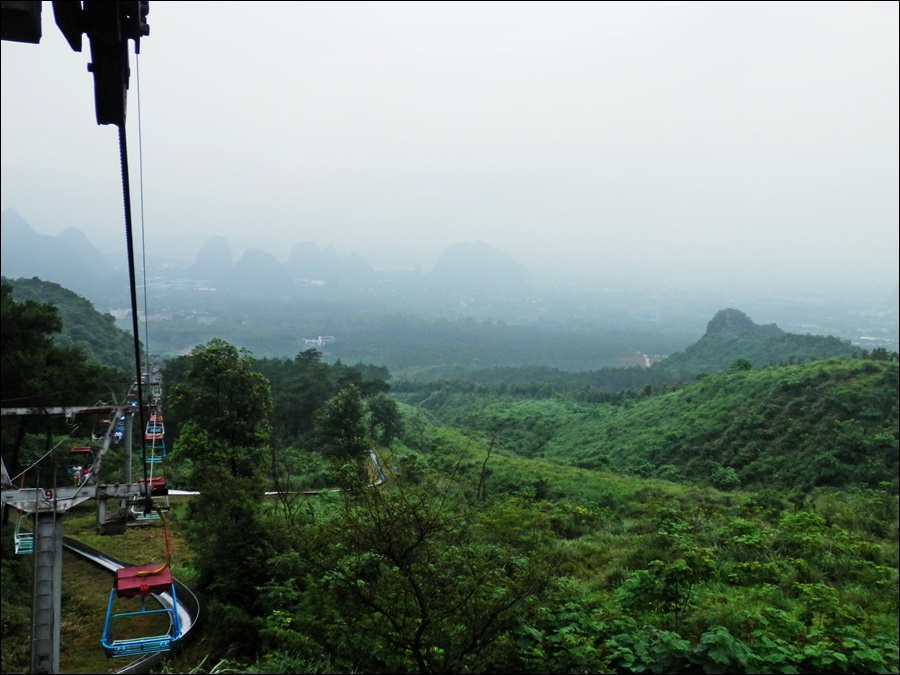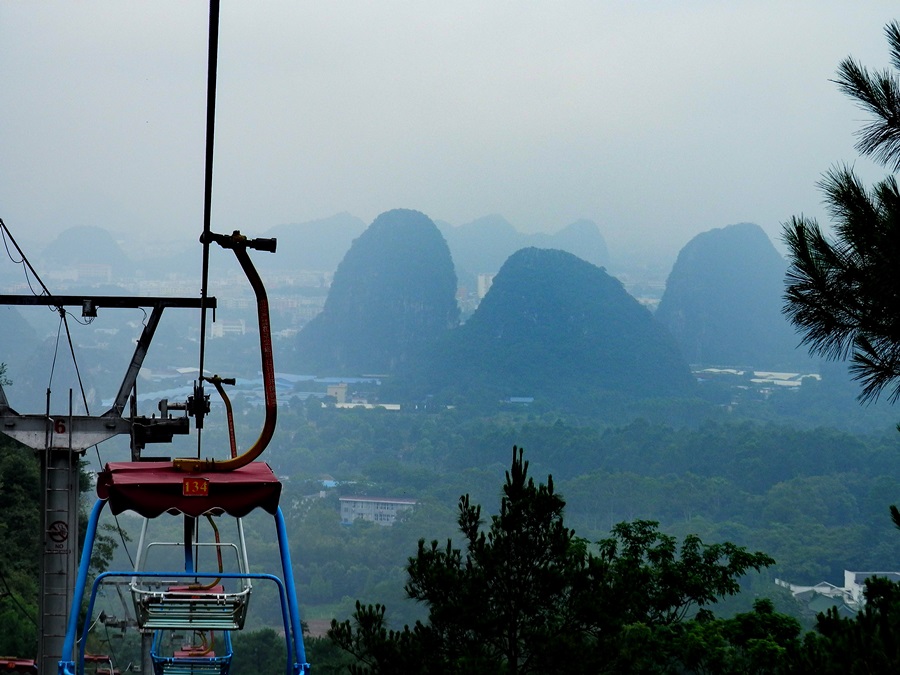 ===================================
The tease for the next installment...