This is Jiusko #4 for me, joining the 70LSB0202 auto diver, the 39LSB15 auto diver and the 153LS0107 tourbillon in the AMCHPR stable, and this is my first Jiusko quartz and my first Jiusko chrono. As Conjurer notes, the chrono movement is a
Seiko Epson/TMI YM92
(edited/correction).
I was looking for a daily wear chrono and this one had interested me from when I first noticed the brand. This deal from Moshe was too good to pass up, and my luck with past watches from Jiusko has always been good. The watch is lighter than the autos, and
very
comfortable on the wrist. The silicon band is comfortable as well, not as thick as the strap on the 70LSB0202 diver, and instead of a regular buckle system, the watch has a deployant so the strap is made for "cutting to size." Larger wristed folks will likely need another band but the band was too large for me and needed cutting. Seeing as the movement is a Seiko Epson/TMI YM92 (edited/correction) and quartz, I don't expect anything but great accuracy.
Here's some specs:
Clasp deployant-clasp-with-push-button
Case material Stainless steel
Case diameter 43 millimeters
Case Thickness 15 millimeters
Band Material Silicone
Band width 20 millimeters
Crystal Sapphire Crystal
Movement Quartz
WR 330 Feet
Photos (still moving in to the new home, so fairly quick and dirty phone shots):
And, the obligatory wrist shots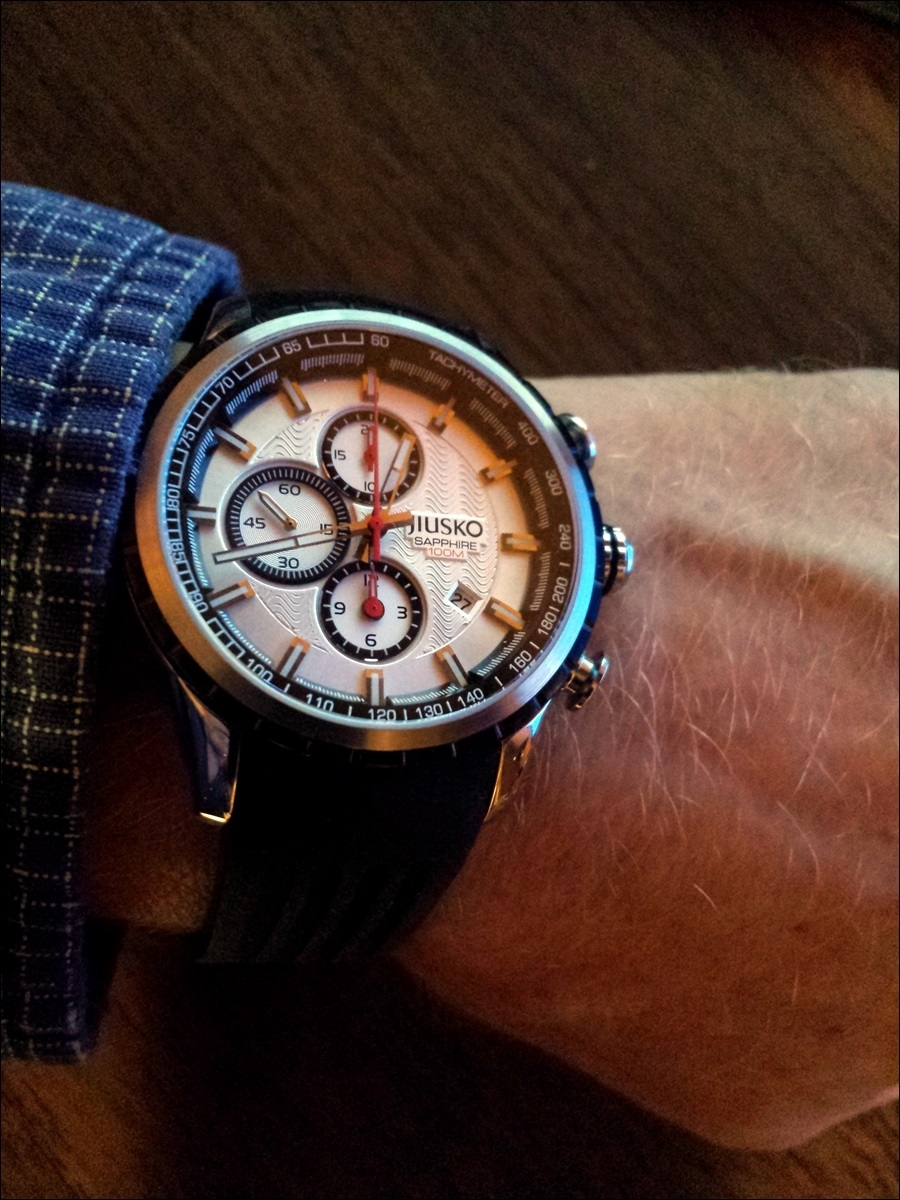 As always, thanks to Moshe for making this deal available, and thanks also to Conjurer for the heads up at WatchLords! (Note: the red second hand does line up nicely, but it looks more off due to photo angles.