All honour for the arrival at the AMCHPR of the watch described in this post is originally because my friend Ed Tse met my friend Li Wei (of the China Horologe Association).
At some point in their time together, Ed noticed Li Wei's original 1963 Air Force chronograph watch (with the original PLAAF 304 squadron logo), as did I when I met Li Wei for the first time in Beijing, 2013. Here's Li Wei's utterly rare, original real deal.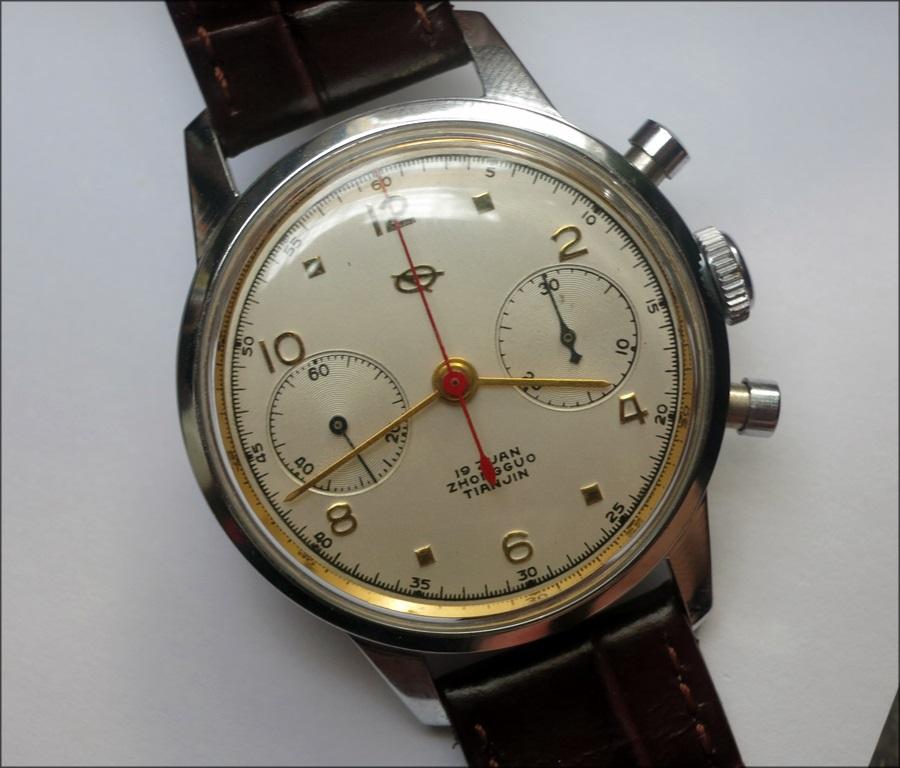 Ed
went to the work of arranging for 150 of two re-issue models
(details at the link), a cream dial version and a black dial...both bearing the original logo, and both containing the ST-1901 column wheel chrono movement. I have two cream dial 1963 re--issues already, one from WatchUnique and another a limited version normally distributed only in China, so I decided on the black dial and asked for a red second hand instead of the normal white second hand on most black dial versions.
I can't tell y'all how happy I am with this. I'm grinning from ear to ear. It's a classy, vintage sized 37mm without crown, beautifully built, and nicely polished. Transparent caseback, acrylic crystal and signed crown. I present the 63ED...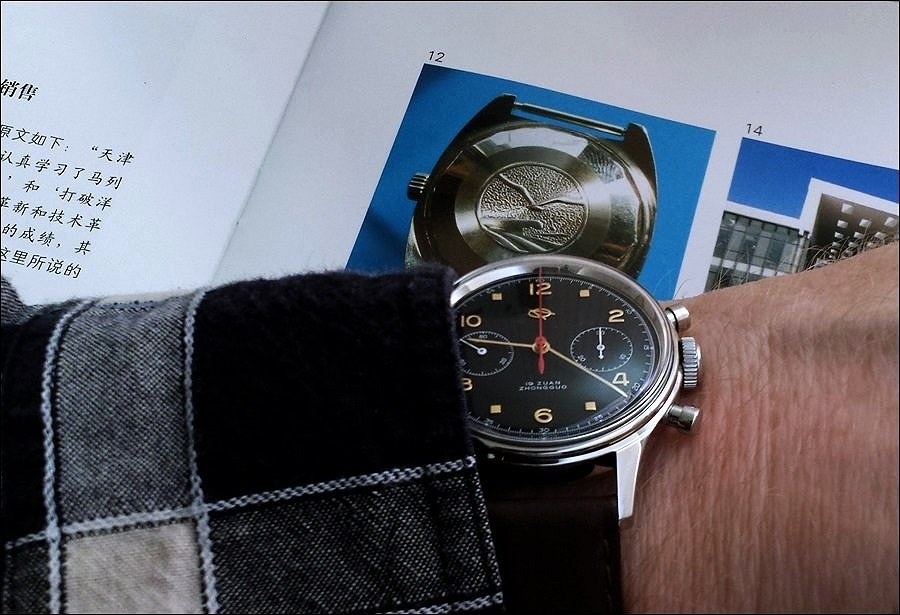 Note: the logo predates Star Trek by three years