I mention often (because it's true, often) that I am a very fortunate person, and that I'm always mindful and grateful for the many, many kindnesses I am shown by the the individuals and groups of the watch-loving community. This is yet another example, and I don't take any of this lightly. With my sincere thanks...
My first Antarctic watch was very generously gifted to me by noted VCM collector and
MicmicMor website
host Joel Chan
when we first met in Beijing in 2011
.
I wrote about the watch here
.
Now to my
second
Antarctic: the Nivada Grenchen Croton Antarctic, also a gift to the AMCHPR.
From the "
Grail Watch
" website,
these descriptions
:
One company that went all-in for explorer-connected watches is Nivada, yet they are all but forgotten today. Once a major Swiss watch company, Nivada was early to bring an automatic watch to market, enjoyed success in chronographs and dive watches, and produced a successful line of chronometers.

Yet Nivada was unable to sell under their own name in the United States after the threat of a name-similarity lawsuit by Movado. They added their home town of Grenchen to the dial and struck a deal with the Croton watch company for distribution. So these watches are often known today as "Nivada Grenchen", "Croton Nivada", or just "Croton", if they are known at all.

In time for International Geophysical Year, Nivada supported the US Navy "Operation Deep Freeze" with a durable waterproof, anti-magnetic watch they named "Antarctic". This would become one of their signature products...
and
Today, it seems laughable to think that a Nivada would be worth the same as a Rolex or Jaeger-LeCoultre. And vintage watches from IWC, Breitling, Zenith, and Heuer retain much more value than the products of Universal, Buren, Vulcain, or Enicar. Yet these brands (with the possible exception of Rolex) were all fairly competitive when these watches were new.

It seems that a brand's value is based in large part on their credibility and popularity today. Rolex has remained strong and Jaeger-LeCoultre is enjoying a resurgence of interest. Although the Nivada, Buren, Vulcain, and Enicar brands can be found today, they are anything but prestigious. And this has reflected on the valuation of their historical products as well.

It's not all marketing, however. Rolex and Jaeger-LeCoultre in particular have a strong reputation for support and service, giving vintage pieces a new life and buyers peace of mind. But the etablisseur culture of the Swiss watch industry in the classic period means that most of those movements remain serviceable. I'm sure a competent watchmaker would have no trouble with the ETA 2472 in my Antarctic even if the original maker is long gone.
The person who donated this exhibit to the AMCHPR as a very appropriate companion piece to the Sea-Gull Antarctic has asked not to be personally named, and has instead asked that all credit go to the
Watchlords
forum, a request I am more than happy to honour.
I also want to say thanks for the very cool Lion Brand coffee and macadamia nut chocolates that came with the watch! They won't last long and they will be greatly enjoyed
Note that the piece came unbelieveably complete given its age, with hang tags, instructions, box, case, leather and steel strap...it's just an amazingly complete set. I'm more grateful than I have words for the thoughtfulness.
TL/DR: photos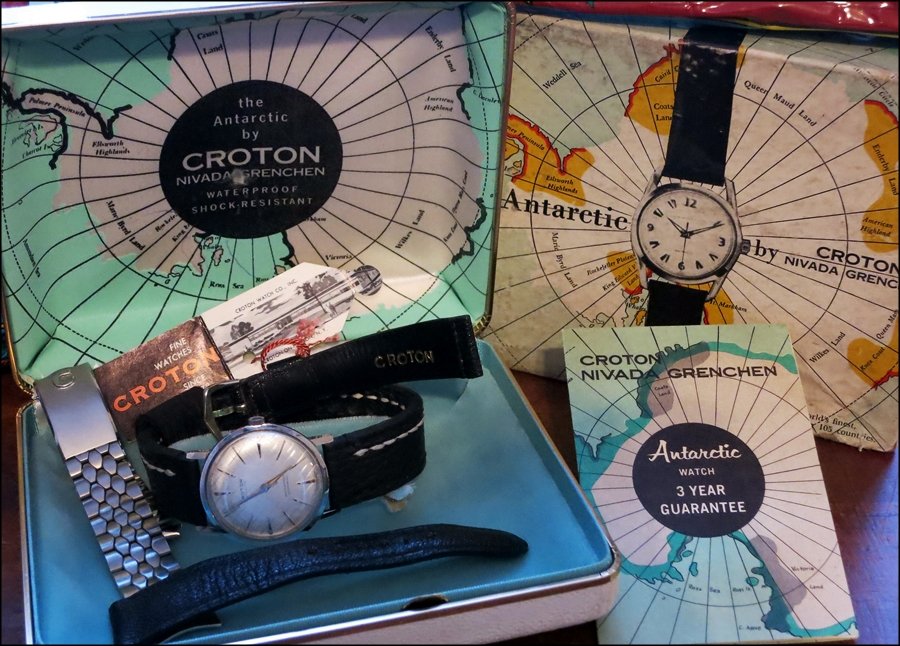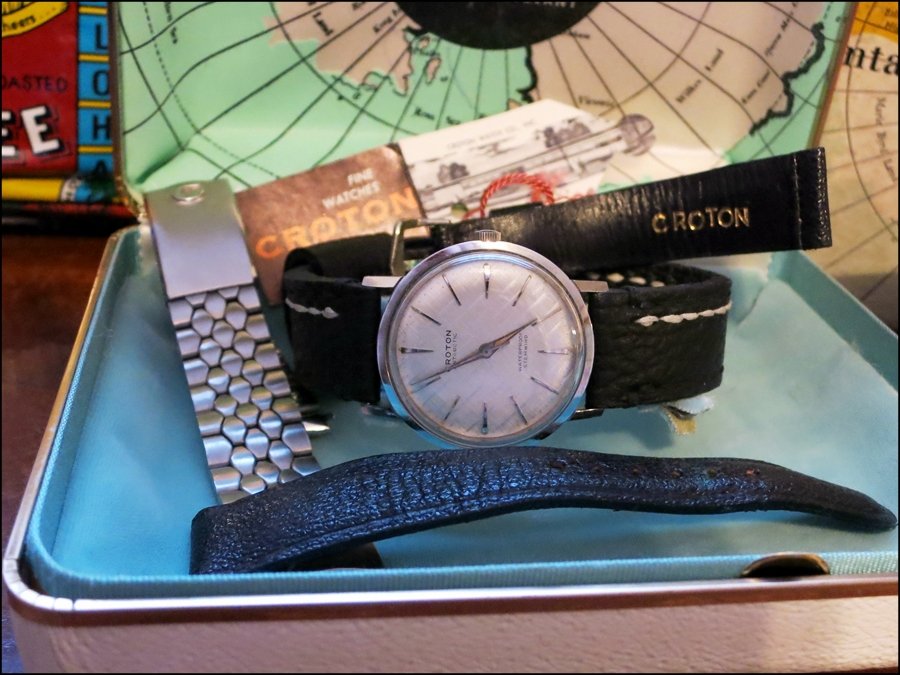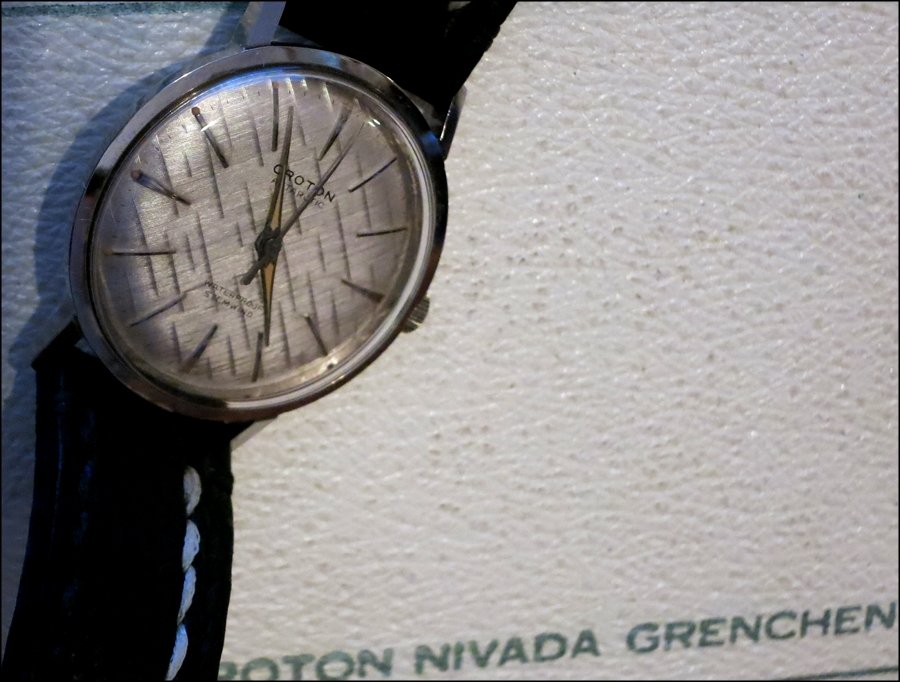 From "
Grail Watch
":
and from
Watchlord
s (by way of
Uhrforum
)...
Caseback photo included in case the numbers 49C or 62376 can provide some certain information, like what the movement is. I couldn't open the case and don't want to force the issue. The watch is pretty much unworn.