This post is kind of out of chrono order for my China trip, but...
...
I visited both the Sea-Gull store at the Sea-Gull factory, and the Beijing flagship store in Beijing. I'll write about both later, but I just got back home and among the 60 or so watches I acquired in China this trip, these are the only two new designs, not at all VCM, and I'm really excited about both of them.
First, the Sea-Gull 813.384, running a Sea-Gull ST1812 / 28,800 24 jewel movement. 40mm by 10MM high, stainless case and crown, sapphire crystal, limited edition. Mine is 378 of 2012:
The second is the Beijing model B078201203S, a 200M diver built to commemorate the commissioning of China's first carrier: the Liaoning, a refitted 300m (990ft) ex-Soviet ship purchased from Ukraine. Stainless case, screw-down crown, 43mm w/out crown x 10.9mm thick. Sapphire crystal, luminous hands, numerals and pip, 27 jewel Beijing B1609ZR movement.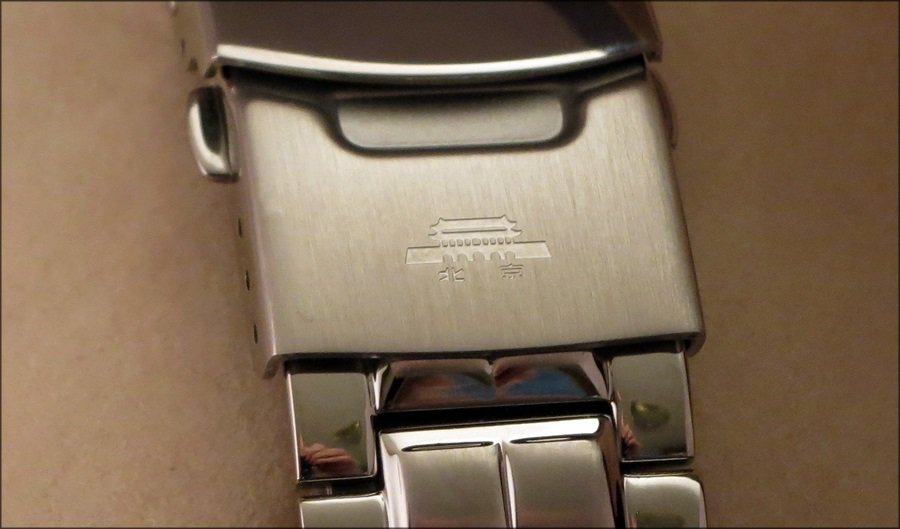 There ya go...100% watch content. More about the trip and visits to come...