My last post chronicled a crappy hotel, a gray and chilly day, and a beautiful encounter with a true gentleman and his brother. This next post details a fresh start in Luoyang in a different part of the city, with a better hotel (and a pinch of watch content)...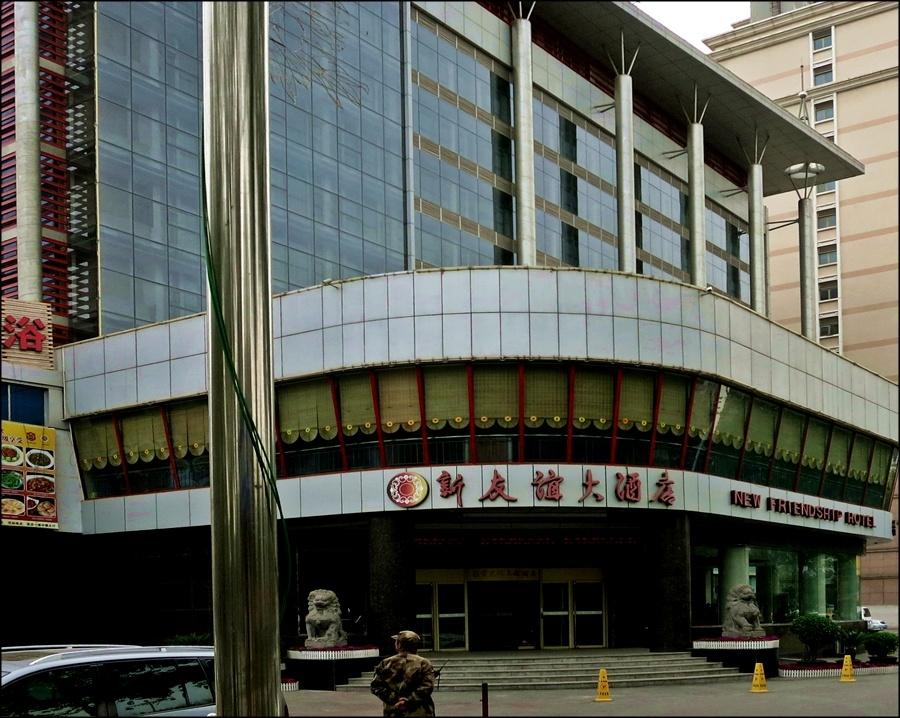 ...
and
a beautiful spring day in the midst of Luoyang's annual spring Peony Festival. I decided to take a good stroll through the park across the street from the hotel before I killed Bucket List destination #1 for this trip: the Longmen Grottoes. (note: the guy in the camo is just a private company parking lot guard for the hotel. He's armed with a pencil and paper and I'm quite sure the most dangerous action he's seen at the hotel is poor parking).
These photos were taken between 9 and about 10:30 in the morning and I gather this is a pretty usual spring weekday morning at this Luoyang neighbourhood park, just folks taking a morning stroll or getting some exercise. Nothing appeared organized except that probably one of the dancers had brought a decent but certainly not pro-quality portable music system.
Keep in mind that nothing that's happening in this park in these photos is a part of the Peony Festival event. The prominent activities for that were taking place elsewhere in the city and I didn't have the time in the city to explore that. Instead, I just visited the park and Longmen, and the park photos are pretty much just day-to-day for this time of year. I asked.
It was a Tuesday.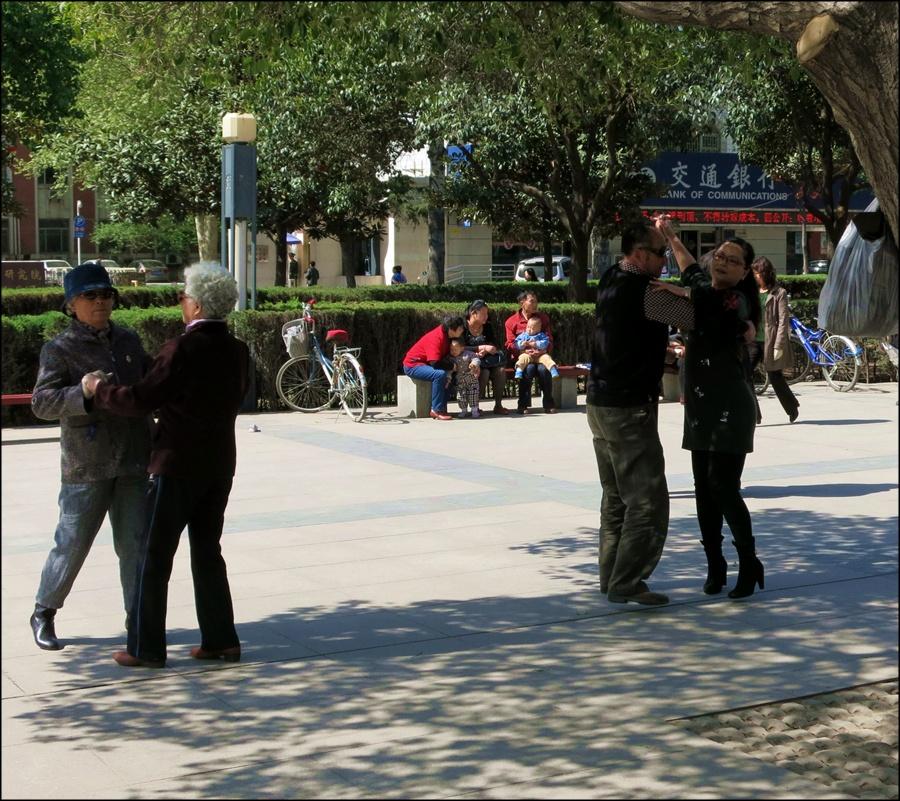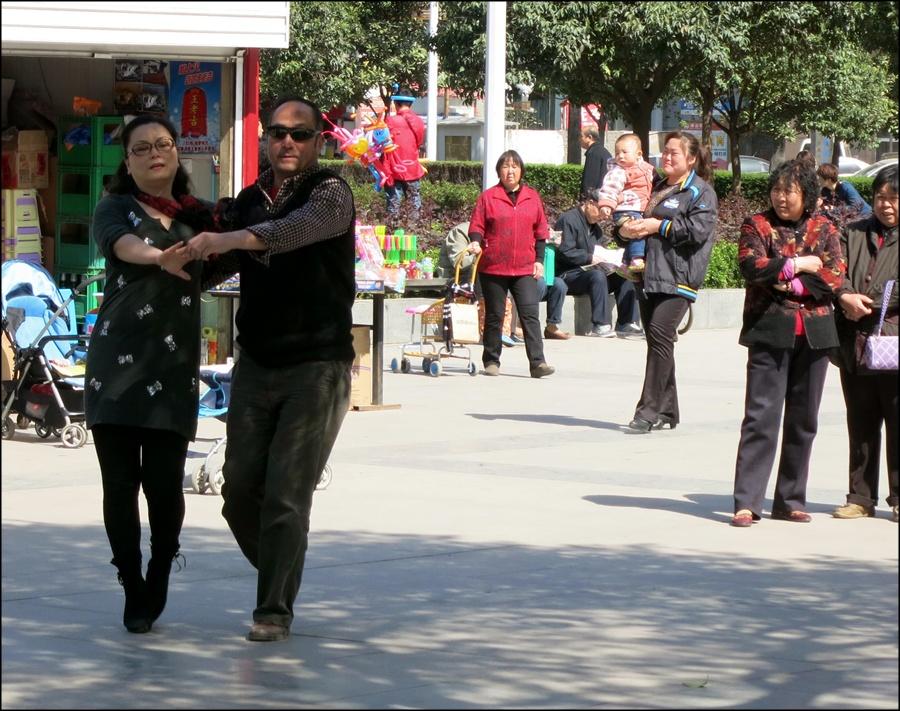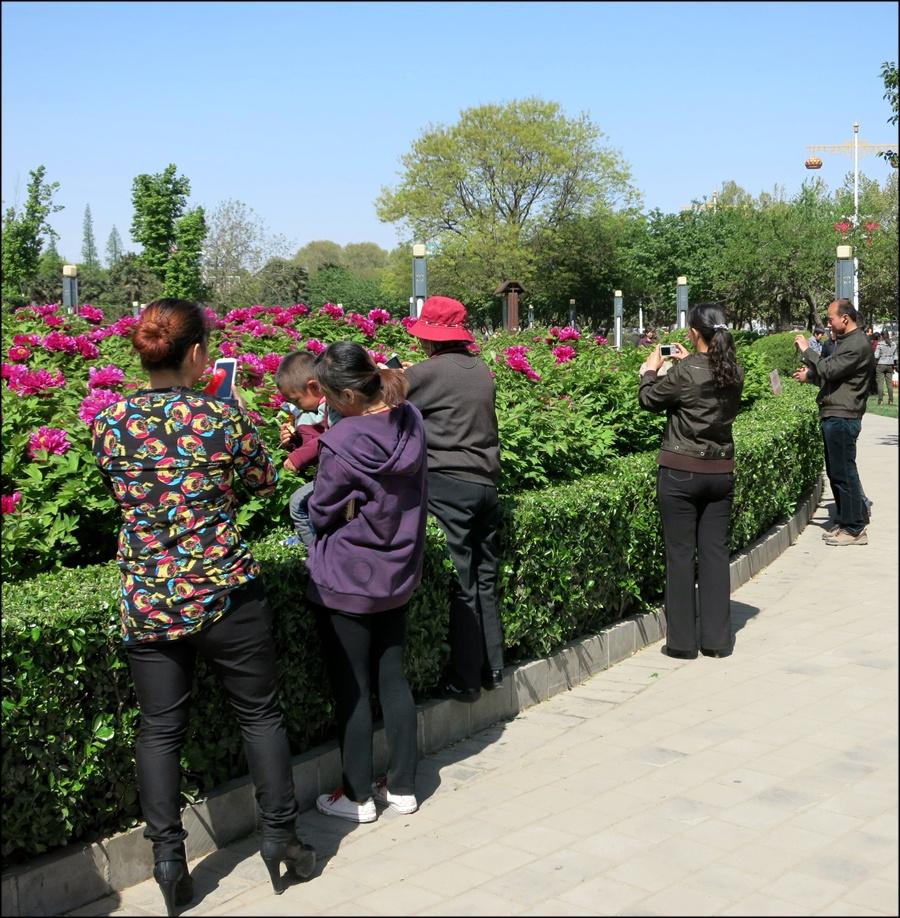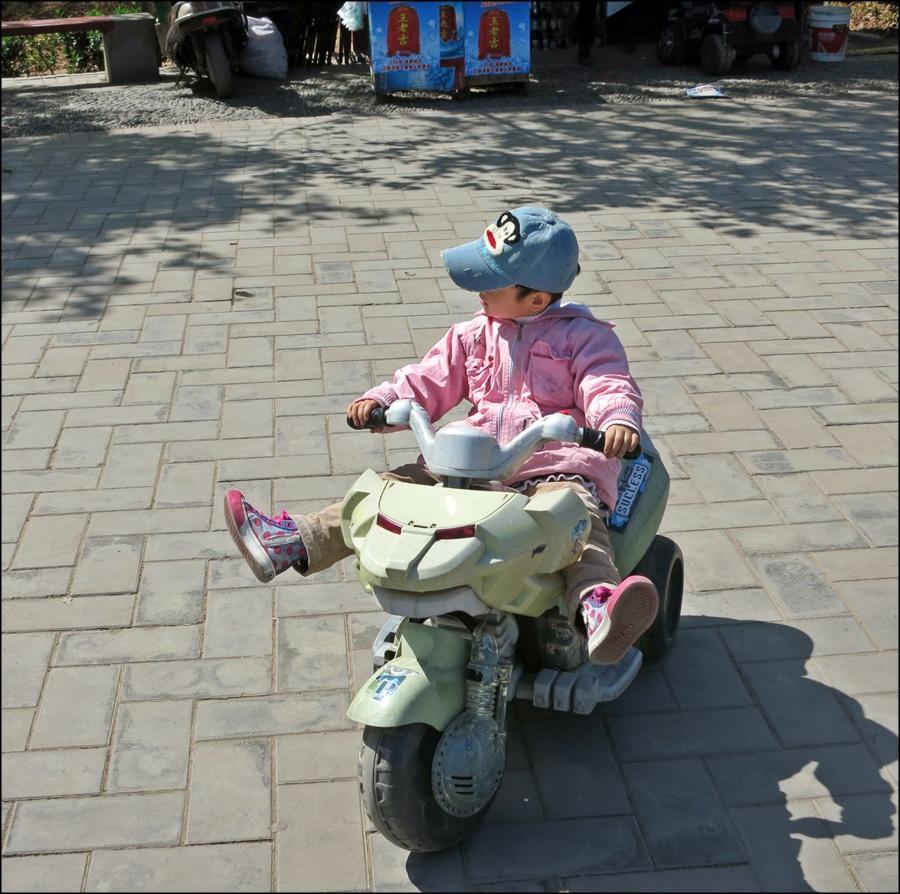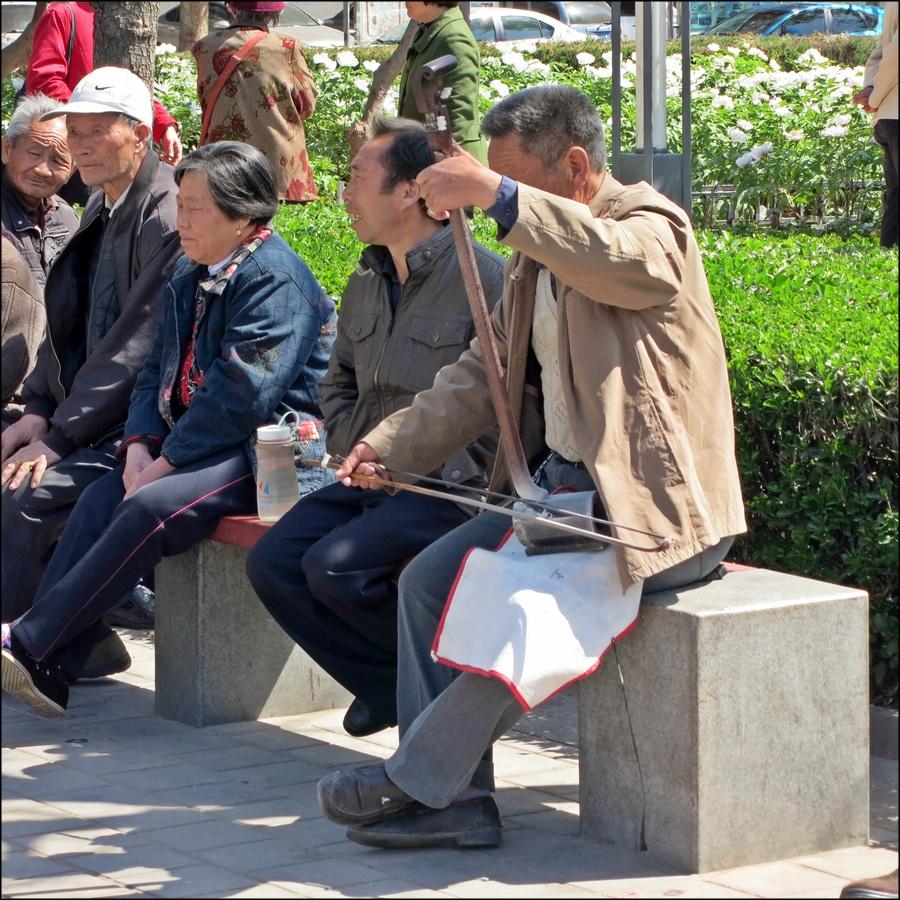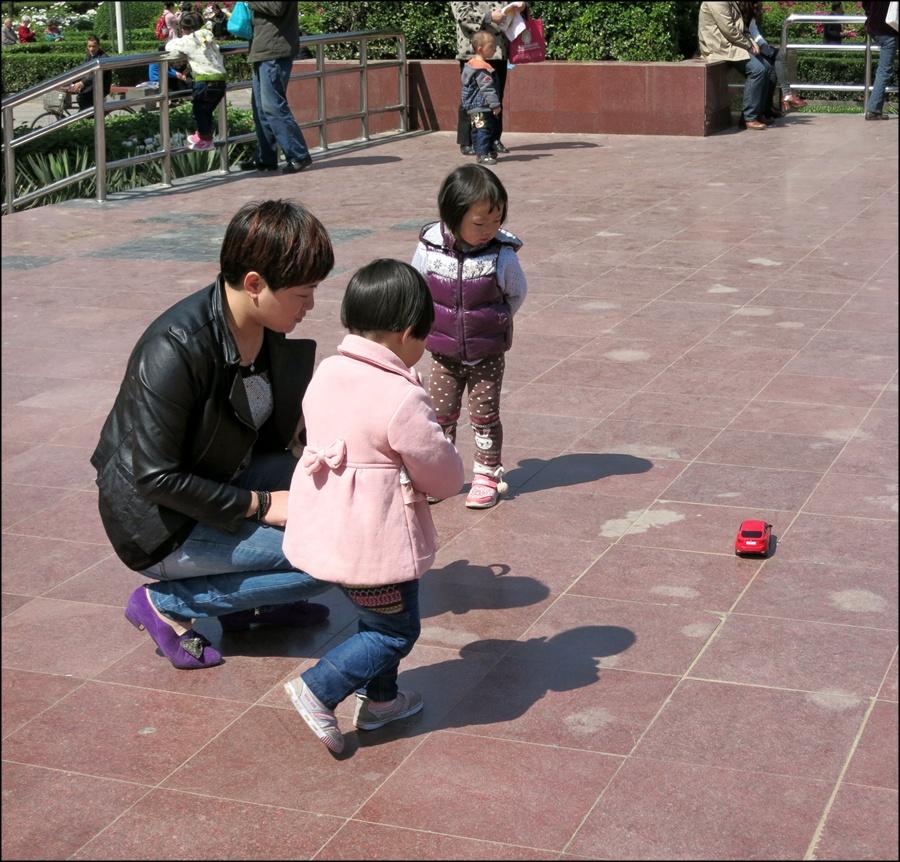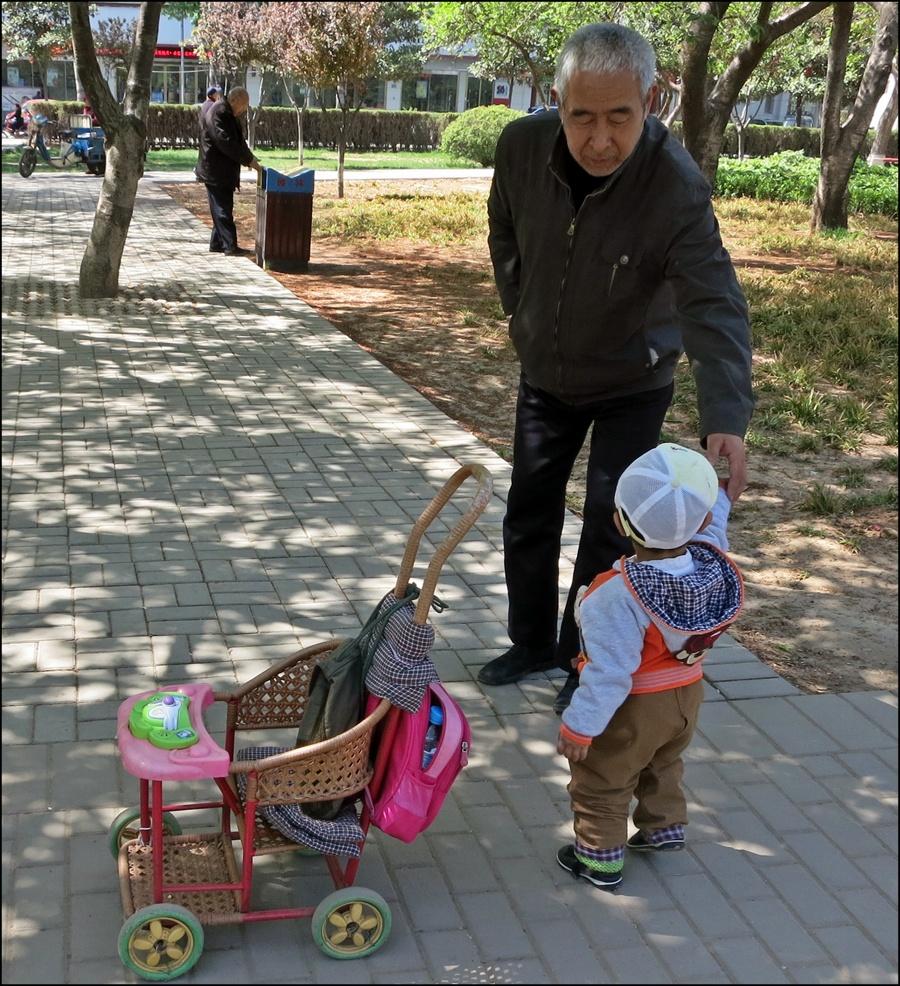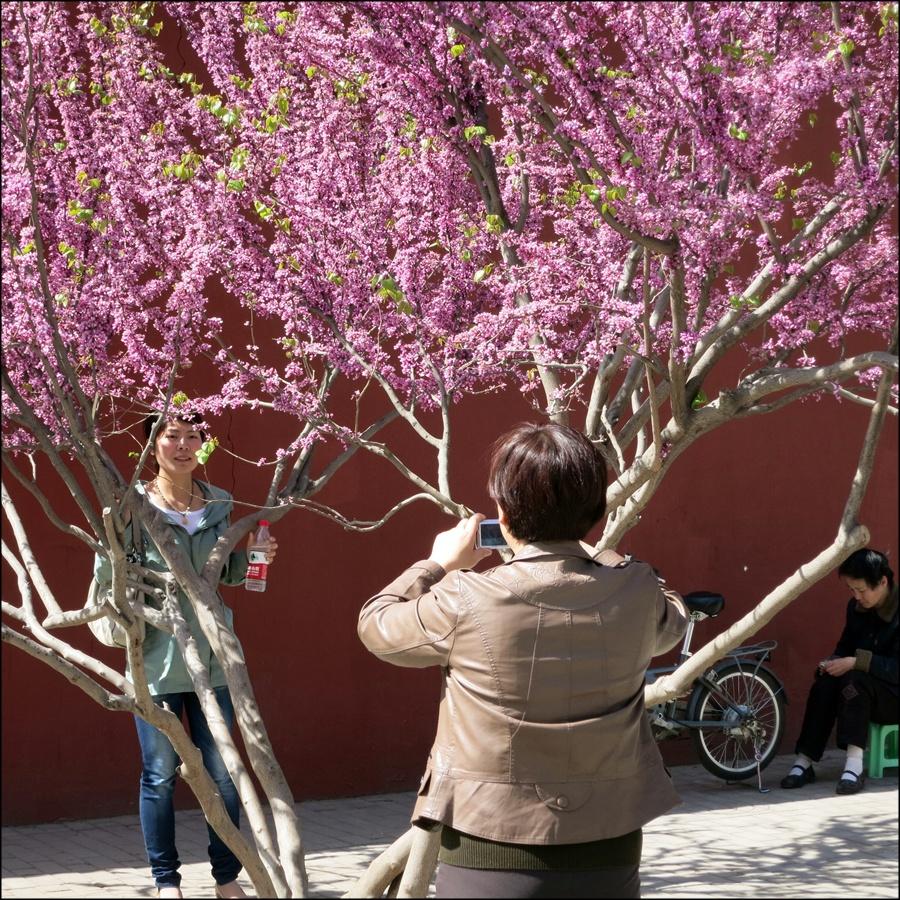 Since yesterday's weather had been so poor, I made up my mind to get to the Longmen Grottoes in case the weather got bad again (which it didn't...but still), so I went back to the hotel, grabbed my cameras and took a cab to the Longmen Grottoes entrance.
Before reading further, I'll suggest that to put the rest of this post in historical perspective, it might be an idea to take a quick read of the
Wiki on Longmen
(but tldr: as many as 100,000 statues of varying sizes within 1,400 caves, started in AD 493.).
To put things in physical perspective, I'll suggest you first -- even if you don't read the Wiki -- [url=http://upload.wikimedia.org/wikipedia/commons/d/d8/Longmen_Grottoes_Pano.jpg[/img]
click on this hi-res panorama shot of Longmen that I didn't take
[/url]. It's the best single shot of the Grottoes I've ever seen and the one that convinced me to visit the site).
Anyways, here are my shots in no particular order, taken on the Grotto side and across the river...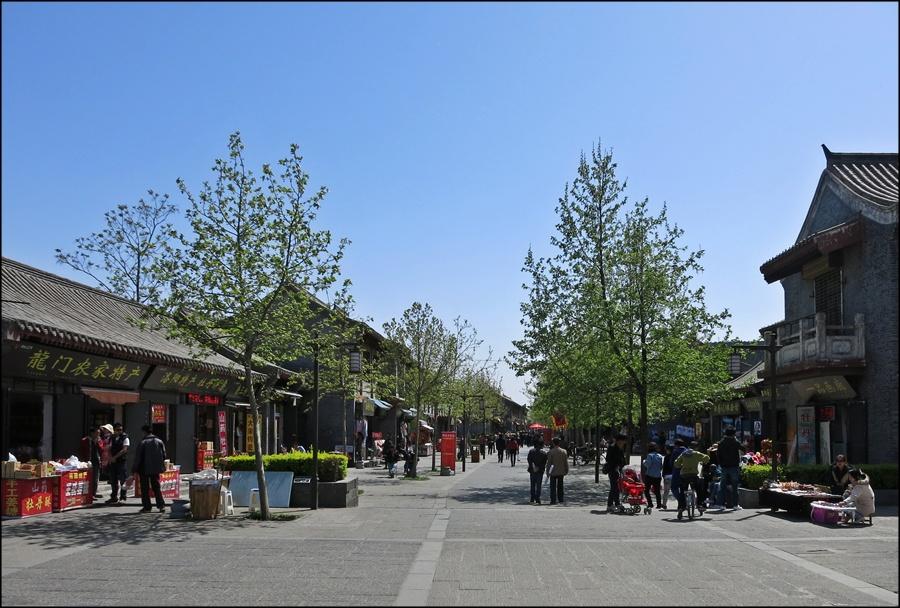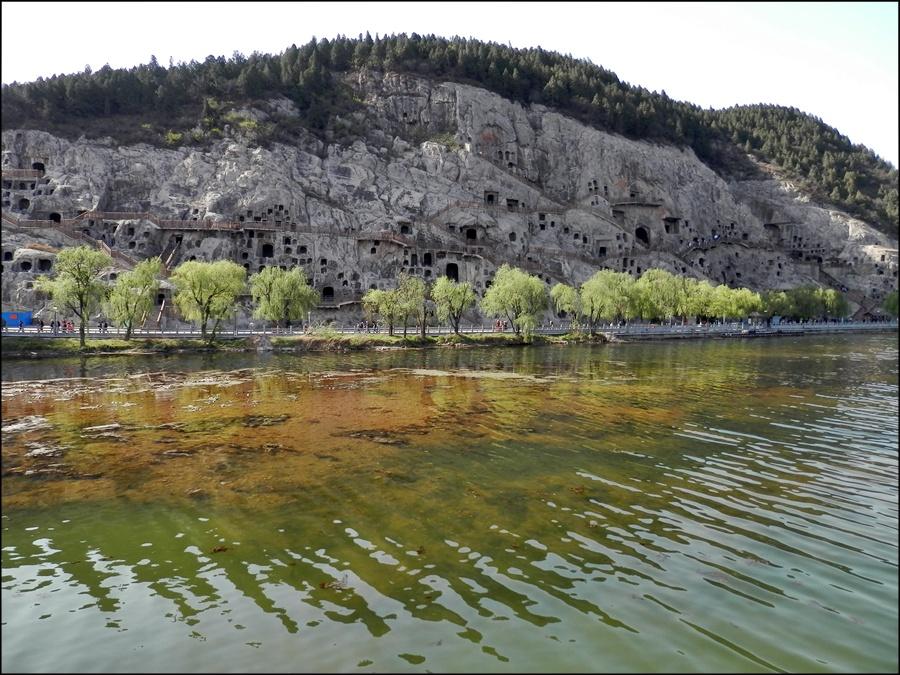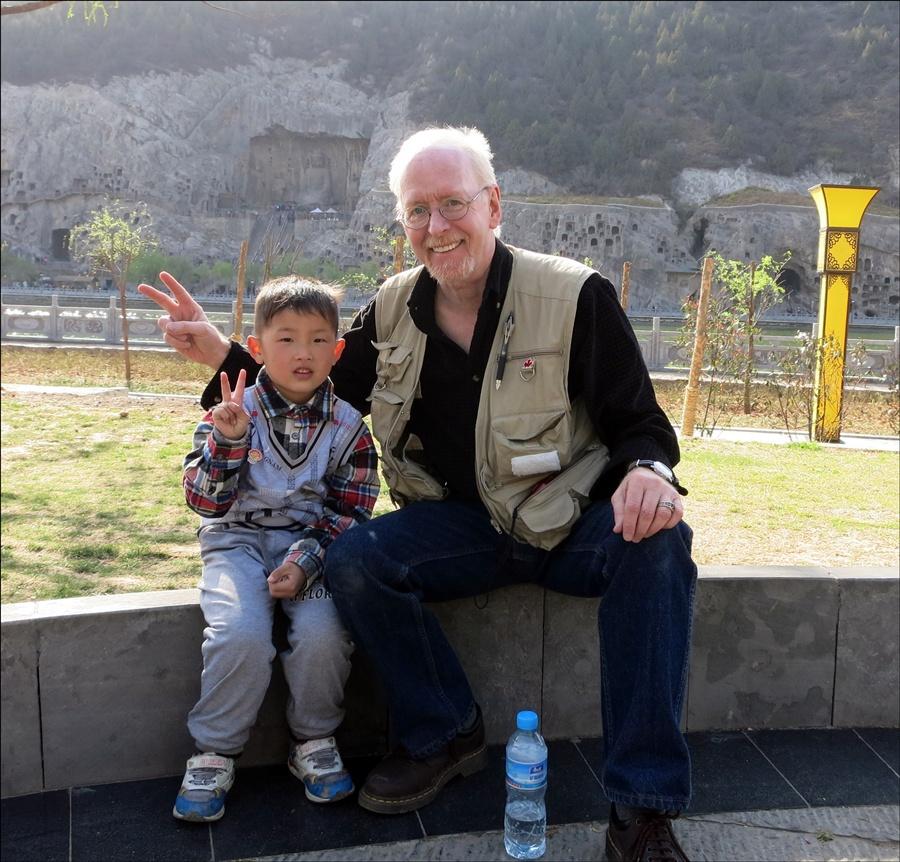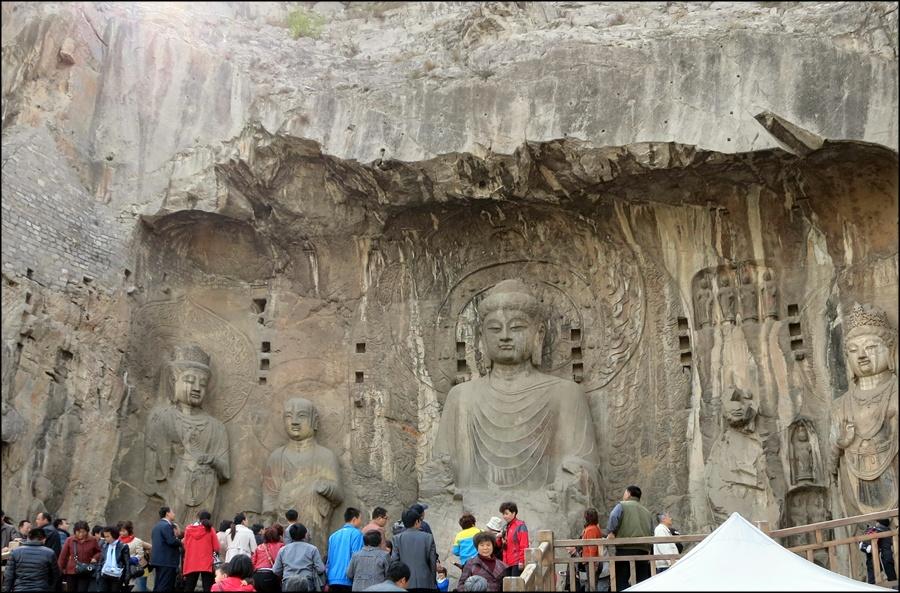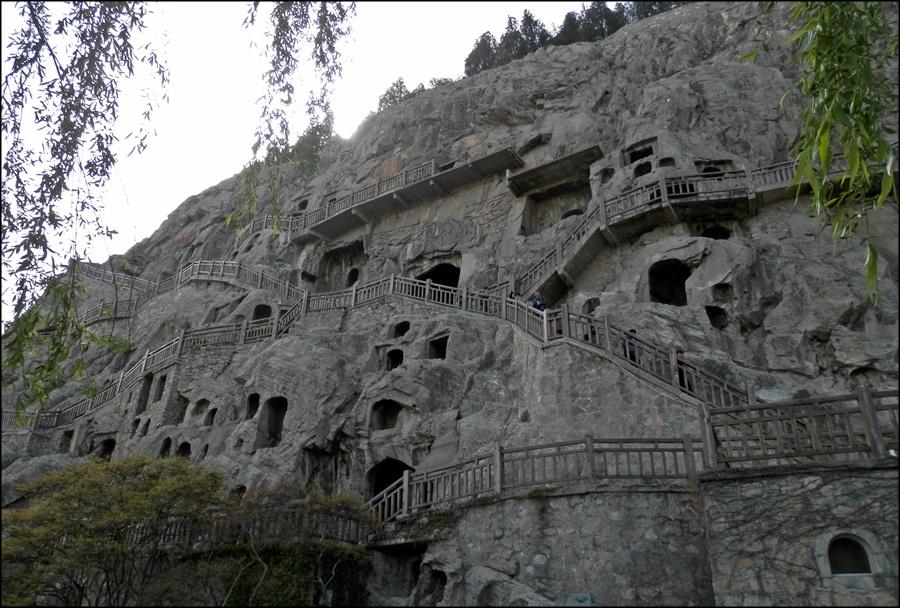 It was a day of a lot of walking and a lot of climbing, but the Longmen site is a fascinating, scenic place with very worthwhile statues and other curiosities not available to be seen without some arduous climbing, especially high on the less traveled eastern side away from the main western section.
You'll notice I included one photo taken with a youngster; I wish I had a quarter for every time I got asked to pose with someone that day...probably happened about 30 times. "Foreigners" are scarce in Luoyang, and many people seem to want proof they can keep that they actually saw one
. I'm very OK with that, and accepted every request.
And here's the watch content: from the AMCHPR collection: How I learned about Longmen -- a 1980s or 90s Mudan commemorative of the Longmen Grottoes.