Finally I've had time to take these photos and to compile the information (with Joel's help) that I needed to do this properly.
Here's the watches (and some additional ephemera) I've been blessed with so far this trip (with huge thanks to a number of very kind people for most of it):
Mr Zhou, webmaster of the Chinese watch forum at
www.watchstore.cn
, provided this lovely Qionghua...
...and this collection of Zhongshan dials:
This rare prototype piepan dial Zuanshi (with a S marked on the back case) was given by Mr Shao, webmaster of the Chinese watch forum:
yiwatch.net]http://www.yiwatch.net]yiwatch.net
:
These original research papers on the A-581 and SS1A movements were written and provided by Mr.Cheng, the webmaster of China's
yiwatch.net
and
camgle.com
, (Once translated and placed at the AMCHPR, this will be the first time the documentation will have been seen in the English language):
This masterful list of watch brands and originating provinces was gifted by Mr. Zhou:
I believe Mr. Tong (or possibly Joel?) provided this original translation of the article where I was quoted in China Watch and Clock's "
Fans of Timekeeper
" supplement:
...and here's the copy of the article itself, now signed by both the author, Mr. Tong (Production Team member for the A581 movement as well as the former vice chief engineer of Xian HongQi Watch Factory and the former Senior Engineer at Shanghai Watch Factory) and Mr Jiang (Designer of the Shanghai Watch Factory SS1A movement).
These next 8 watches were very generously gifted to me by Joel Chan: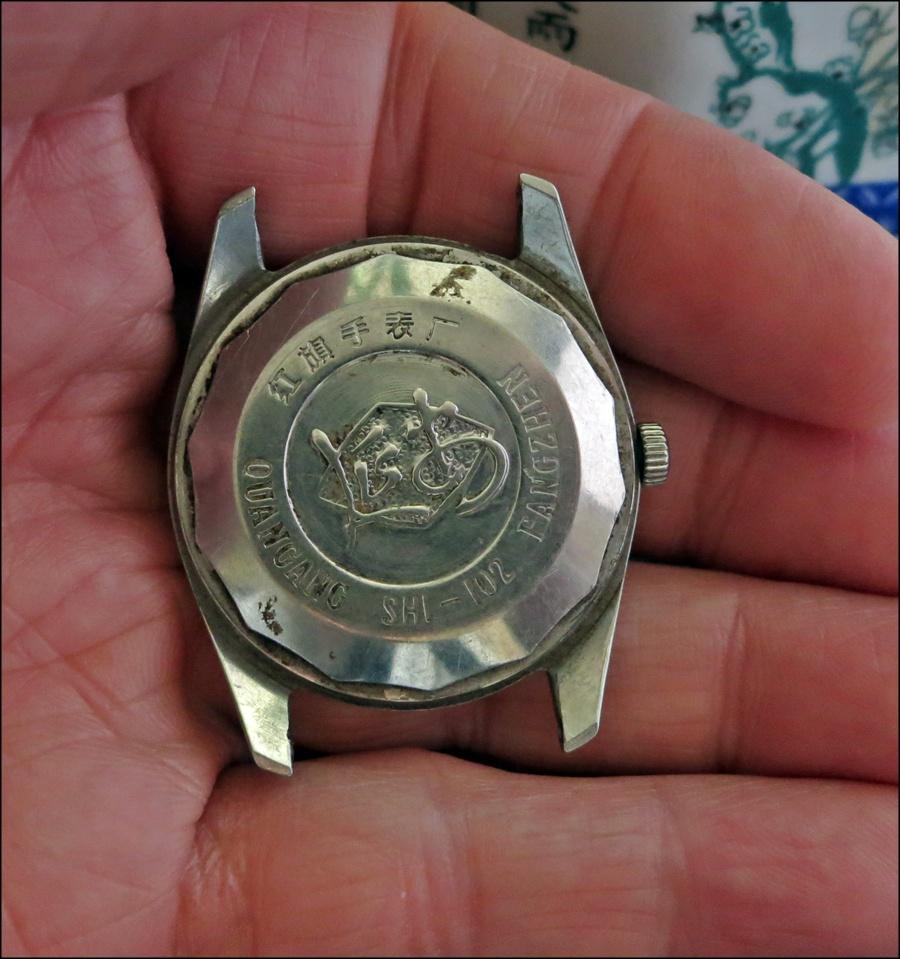 and this Zijinshan which Joel says can be my first successful repair as there's only a couple of small things wrong with it
...and here's a couple I picked up myself at the Dongtai Lu market, the first from the seller I shook hands with (Joel's good friend...who gave me a much better-than-usual deal) because I don't recall seeing a Hai Shi with the red Hai Shi characters between the branding...
...and this because I wanted a day/date Chunlei:
...and, yes, I do feel like one of the luckiest people on the planet