...with heartfelt apologies to any dialup users anywhere...
I'm sitting in my hotel in Luoyang (it's now 9 PM here, April 8th), taking a night off from wandering and shooting photos, and from the astonishing friendship (and Olympic calibre drinking) that have occupied these last few days, so that I can organize my thoughts, cull and process a whack of photos (literally hundreds) and try to put events in some sort of accurate time order.
These photos were taken April 5th, between the wonderful evening get-together with the VCM experts and engineers and the equally impressive evening with the
new
Chinese watch enthusiasts (the latter I exect to detail in post 4 or 5 if my plan holds...and it might not
So here's April 5th, starting with a morning return to Dongtai Lu antique market, followed by an afternoon cruise around...at Joel's suggestion...the very busy Cheng Huang Miao not-antique market. It was a kinda cool, sort of drizzly day, but I used to live in Vancouver and on Vancouver Island so rain's no stranger, and now I live in northern Alberta so I didn't find it cold at all...didn't even need a jacket, but it seems everyone else did
First, Dongtai Lu...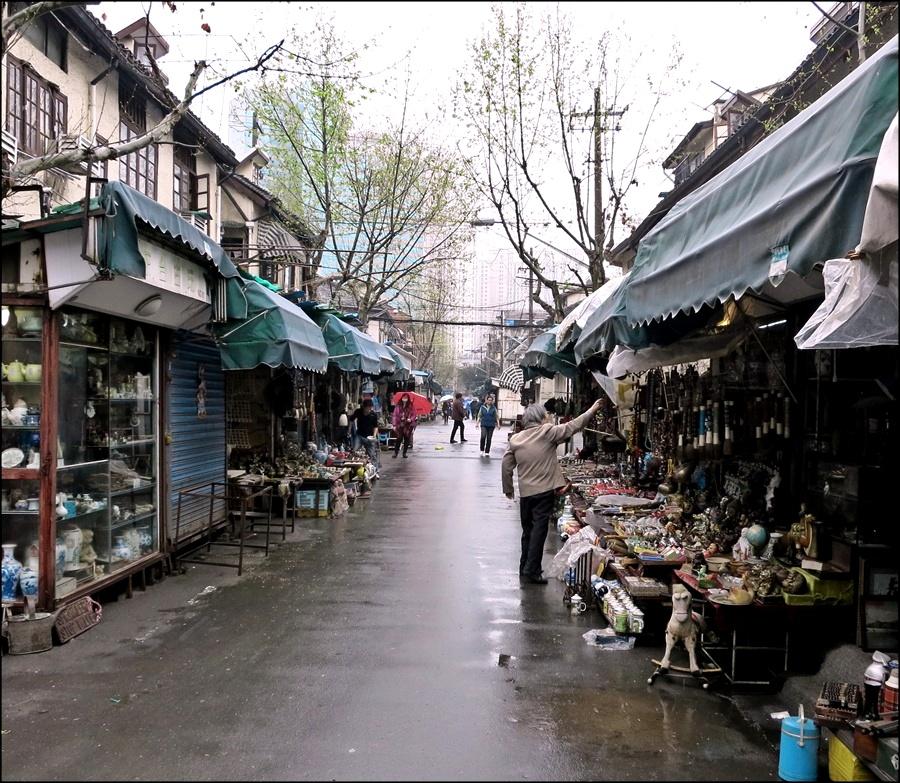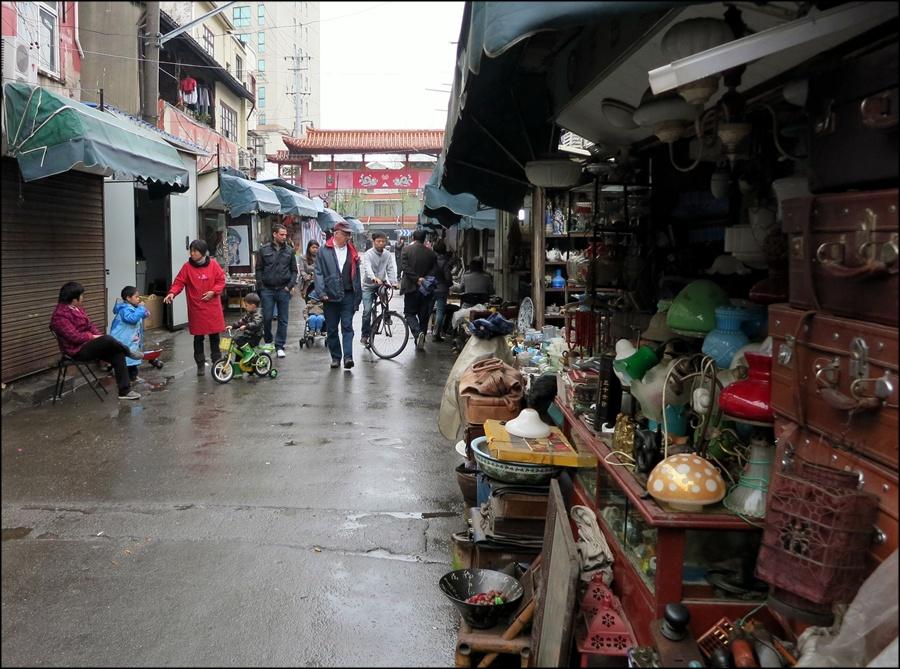 ...after which I grabbed a cab (about 50 RMB or less -- maybe $8 -- for a twenty/twenty-five minute ride) to the entrance of Cheng Huang Miao. I'll note that in the middle of the Cheng Huang Miao photos are a few from the surrounding non-touristy area, since I have a tendency to wander off the beaten path. Cheng Huang Miao is a very wide-ranging collection of mosly small consumer-level retail shops from inexpensive tourist goods through jewellery and home design to high end collectibles and furniture. And lotsa stuff in between.
Judging by the photos, it seems a popular place
So here's where I get off the beaten path, to an adjacent area of much more local shops...a neighbourhood, really, and just the kind of place I like to explore. Normal, non-tourist day-to-day Chinese living in a somewhat downtown neghbourhood. You'll see a quite nice small park area. That's where I found a small cafe hidden in the trees, and had a great lunch of beef and noodles...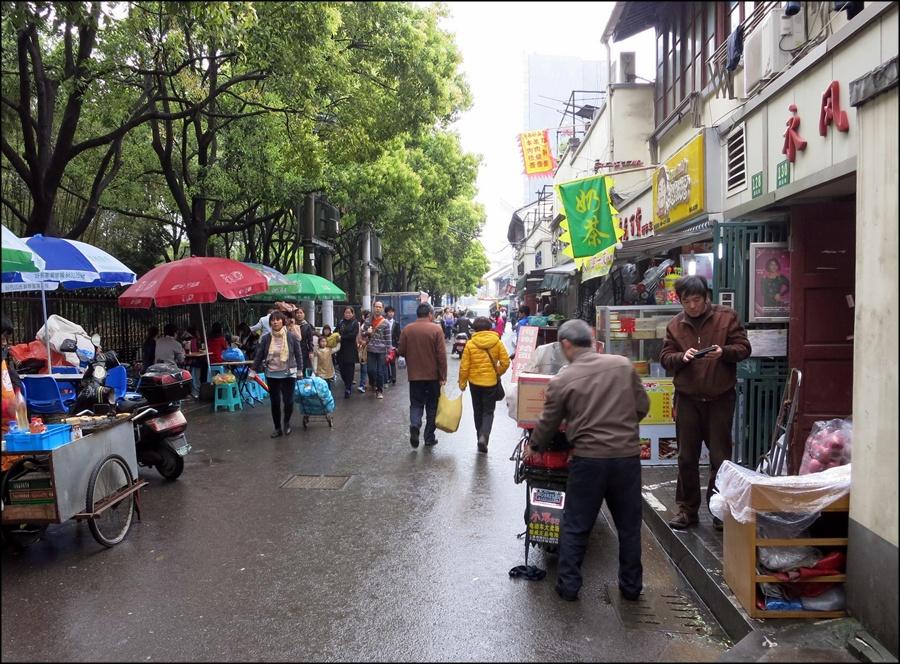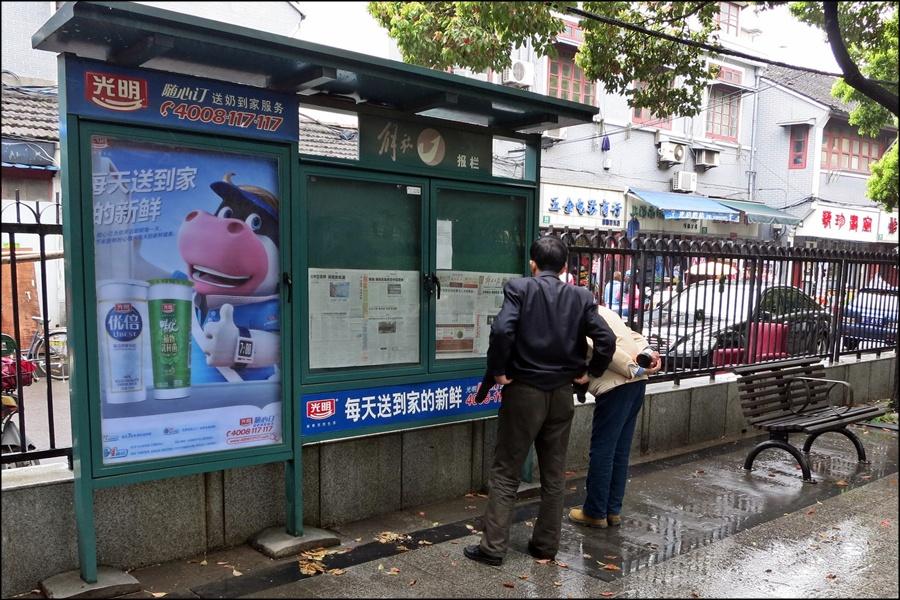 ...with a wander through an almost labarytnian indoor market of neighbourhood stalls, selling everything from...well, everything...if you could find it in a department or hardware store, there's a good chance you'll find it here. Maybe a hundreds very small shops in a single building. I've never seen anything like it where I've ever lived.
...and that sign must work at least a bit. I didn't see one single copy in any stall
in that particular market area
, and I looked.
...and back into Cheng Huang Miao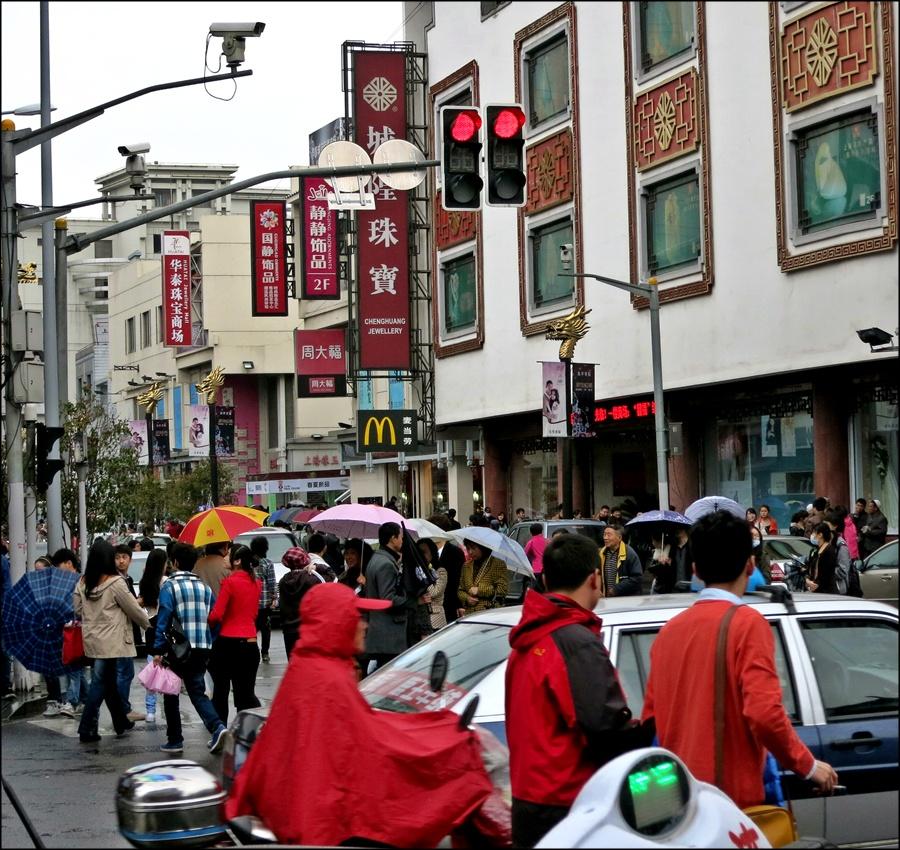 I was particulalry impressed by this fellow...an exhibitor from the Yuyaun Folk Craftsmen. His specialty is crafting intricate sculptures from cut and folded palm fronds.
After that, it was back to my hotel for a bit, then out again, this time no jacket but in what became pouring rain, to shoot some lights and neon (some of you might recall from my last visit thatI like doing that in China). These were taken in and around Shanghai City Center. I got soaked to the skin and had a blast.
There's some watch content here...kinda...
...and that's the 5th, which will lead me to April 6th which includes a daytime vsit to Shanghai's Bund (and some shots of the Pearl Tower), followed by a fascinating dinner with WatchuSeek member(and China's Iwatch member) ntchen2 and his very welcoming friends...