I arrived in Shanghai successfully on April 3rd (Shanghai time) and was almost immediately met at my hotel by the very gracious Joel Chan of
Micmicmor Vintage Watch
. We had a bite to eat and good chat after which I crashed solidly since I'd been up 28 hours straight, too excited to sleep on the plane
and the trip had taken that long with two flights, layovers and customs and taxis, etc...
First order of the following day was an awesome Chinese style breakfast feast at the hotel (included with the room
) followed by a walk around the streets and park across from the hotel. (The first three photos coming up were actually taken from my 6th floor room just before dusk from my hotel on April 3rd before I met Joel. The rest are from the 4th...)
Joel met me later that afternoon (the 4th) and we headed to Dongtai Lu antique market to fill some hours before a very special Dinner that had been arranged for my arrival (more on that later in this post), so here we are at Dongtai Lu. Joel is used to it, but my VCM brain went into overload...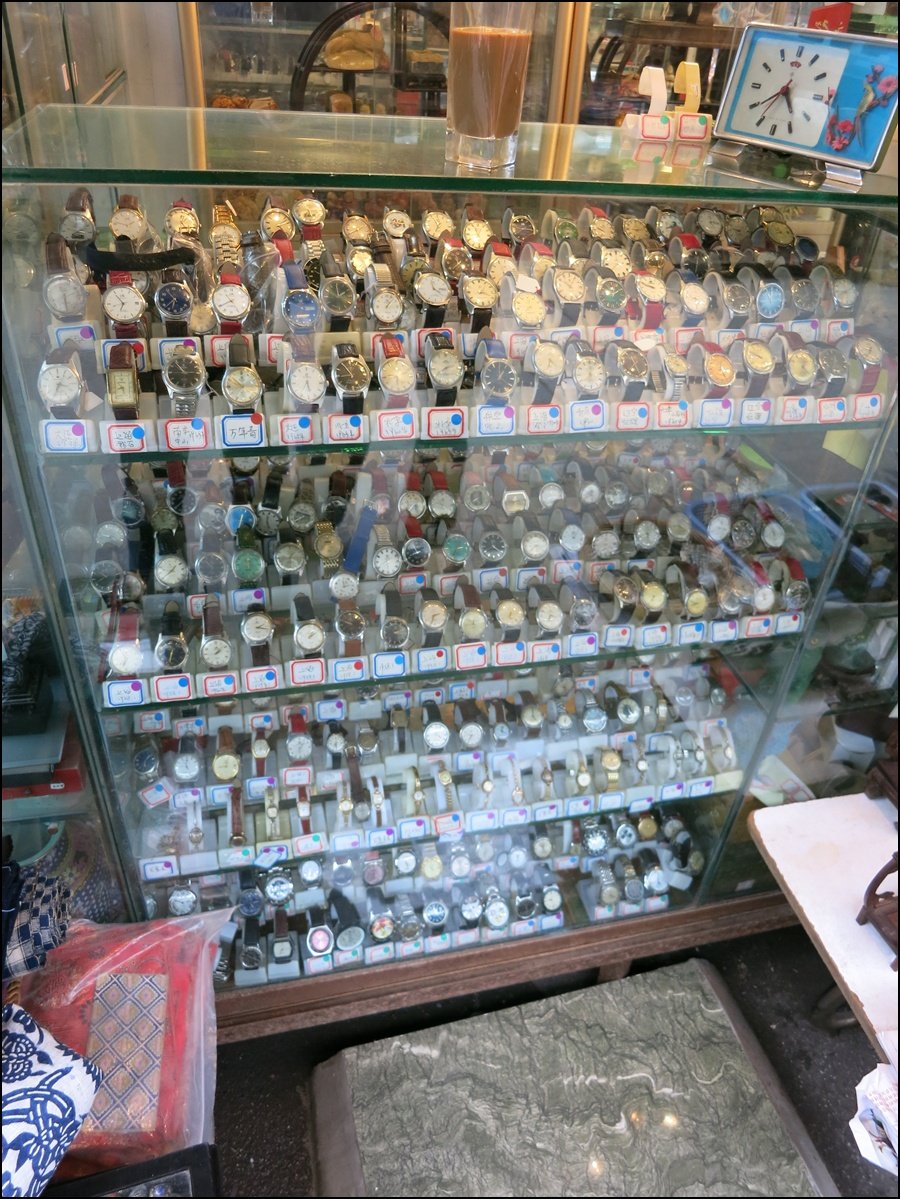 Joel has known this seller for years, and I was very pleased to be introduced to him...and his stock of VCMS
Then it was on to the very special Dinner...
but for that you would go here
...