Yet another "cloth" or textured dial 9 jewel mechanical Zhongshan. Nothing spectacularly rare I'm sure, but I love these "poor mans" workhorses and it's a dial pattern I didn't have. Zhongshans are very dependable, robust watches with, normally, about 50 hours power reserve

This watch is a later (likely 80s?) 17 jewel Meihualu (or "Spot/Sika deer) by Jilin watch factory. I bought it mainly because it came with the charming original paperwork seen in these photos. The paperwork also provides further evidence to show that brightly colored dials cannot safely be assumed to be recent redials but are instead quite consistent with later VCMs.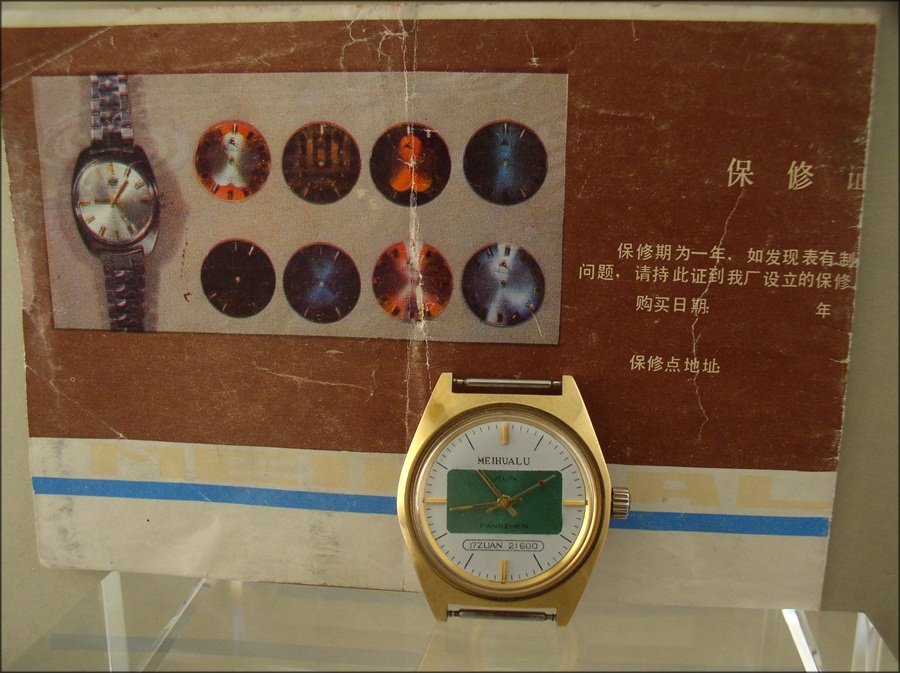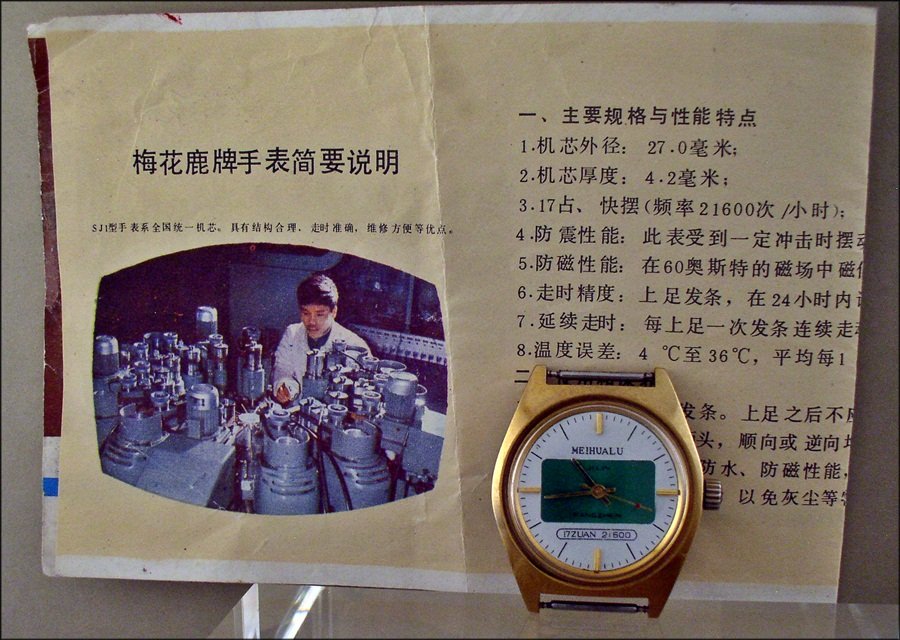 This next item is a MuDan (or Peony brand) built commemorative watch for the Longmen Grottoes
which you can read about here at Wikipedia
(simplified Chinese: 龙门石窟; traditional Chinese: 龍門石窟; pinyin: lóngmén shíkū; lit. Dragon's Gate Grottoes). Built in the MuDan factory in Luoyang, Henan province in China. The watch measures about 30mm wide not counting the crown.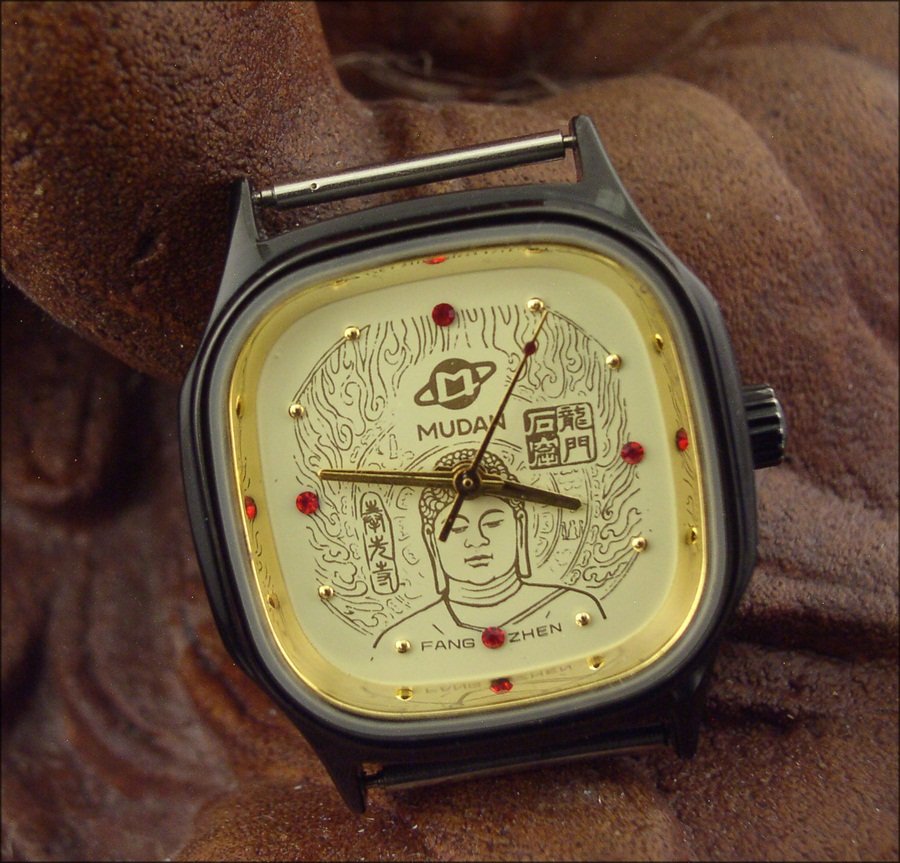 ...a photo of the Grottoes...
This last piece is a 1981/83 Chinese publication on automatic (zidong) watches that I purchased because it had some info (none of which I can read past a few characters and the pretty pictures) of the Shanghai SS2 29 jewel movement. I leave all the translations in these photos (please) to those much more skilled than I.
WUS Chinese Mechanical Watches forum moderator Chascomm was looking for information on this movement in this thread
Seeking info about Shanghai SS2 auto movement
which contains photos of the movement, and questions about the auto winding mechanism, so maybe I've helped answer the question...or deepened the mystery