An honestly Chinese affordable limited edition...It's the WatchuSeek 2011 Chinese Mechanical Watches forum 2011 "project watch" with
an interesting development history that started with this WUS post
. The watch is the end result of a collaboration by some interested folks on the WatchuSeek Chinese Mechanical Watch forum, and most of the collaboration went right past me as I was involved in other stuff. All aspects of the watch (style, dial, indices, crown etc) are the result of separate votes, leading to this final result.
...and I almost missed out on this because only 150 were made and they were all sold except about 5 that were held back for a time in case of any "first out the door" issues.
Well, anyways, it appears there were essentially no heavy-duty "first out" issues and so even though I was quite late to the asking (begging) and missed the original distribution. I'm very grateful to the project coordinator for his kindness to me; one of the last available pieces was made available (it's hard to sit down with such a firmly placed horseshoe).
The movement is a Sea-Gull ST2528 true moonphase 21,600 automatic (not just day/night) with custom blue rotor and it handwinds and hacks. The small pusher by the crown sets the moonphase and the small pusher at the 10 PM side of the case sets the date. Sapphire crystal, textured creme dial and very nice quality leather strap. This piece is #145 of 150...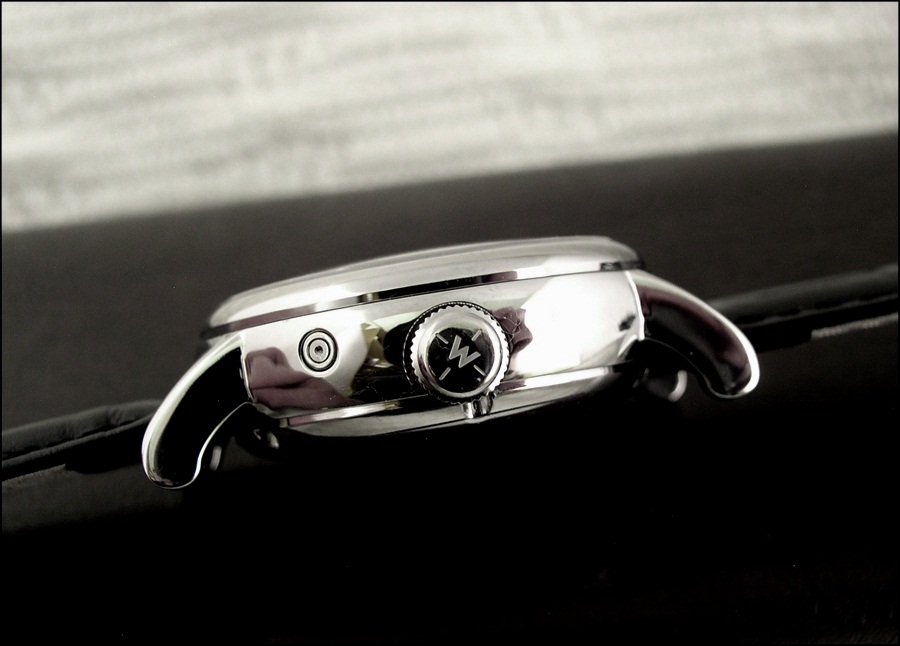 I'm thrilled with the piece as a memento of my hobby and as an attractive dress watch, but I also think it's a very neat example of what can happen on a collaboration project.
The watch is honestly Chinese with a delivered price of $200 CDN and I think it's great value for the dollar even on it's own terms as a timepiece without the history.