I need to boast a bit with my latest acquisition: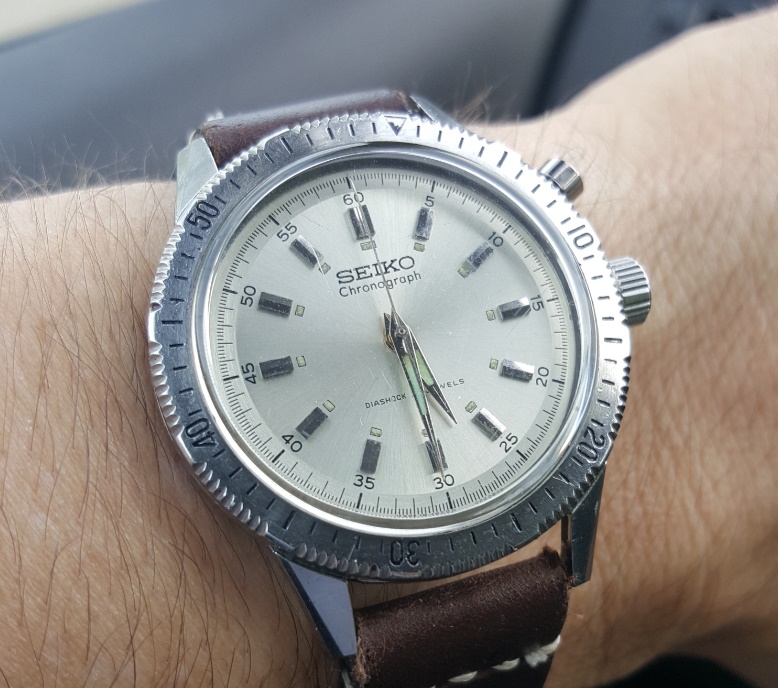 This is a manual wind Seiko Chronograph, Reference 45898TO (on dial) / 45899 (case back).
Seiko did launch these in 1964, in the year of the Olympics in Tokyo. It was their first Chronograph for the public (rumours speak about military chronographs produced earlier, but I did not find any proof). The movement is a column wheel, and as You can see there are no subdials. The mono-pusher will activate the large second hand, stop, and reset it. When the stopwatch is not actuated, only the minute and hour hand are moving (a feature also found on the Caliber 11/12/15, they do also lack a small continuous second). There is no minute counter either - the idea is to use the turning bezel to set it to the position of the minute hand after starting the stopwatch - and then use the regular hand to read the minutes passed.
The movement is typical Seiko finish - not much fuss.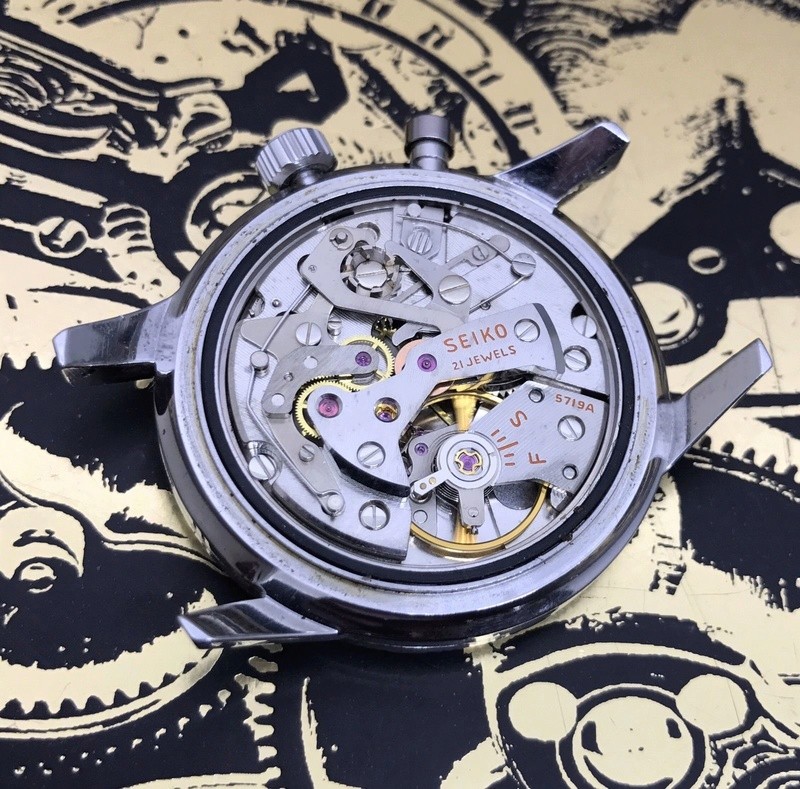 There is a version with date also - 5717 movement - but I deliberately went for this simpler one due to the simplicity and symmetry of the dial. The glass is deeply cracked - replacement is on the way. Otherwise the case is in nice condition, the dial is perfect, and it has recently been serviced (so claims the Mexican seller, and it is indeed running very well). The caseback shows a (barely visible) olympic torch. Seems the hands were re-lumed, but not in a too offensive way.