Shipments from Italy always make me nervous. I mean - we all know the jolly lesbian sometimes seems to sit on an envelope or parcel (literally speaking), and long delays for anything John ever shipped to me were common (until recently, when moving to Denmark. So much for the fucking Deutsche Post).
However the Poste Italiane is really notorious. And it is not only them, it is also arseholes everywhere in the logistic chain, obviously stealing from or stealing whole packages... there are many ebay dealers, who will do anything but ship to Italy. Despite the fact that there are a lot of watch collectors in Italy. And watches from there are often in good condition, You can practically see the "loving touch" they received. Torino in Italy's north also hosts some expert vintage dial and bezel restoration companies, that do provide services not available elsewhere.
Anyways, I have not hunted or bought anything "real" for a while, kind of got tired. Until recently, I ran one of my standard searches for certain vintage Chronograph buzzwords, and fell for this one: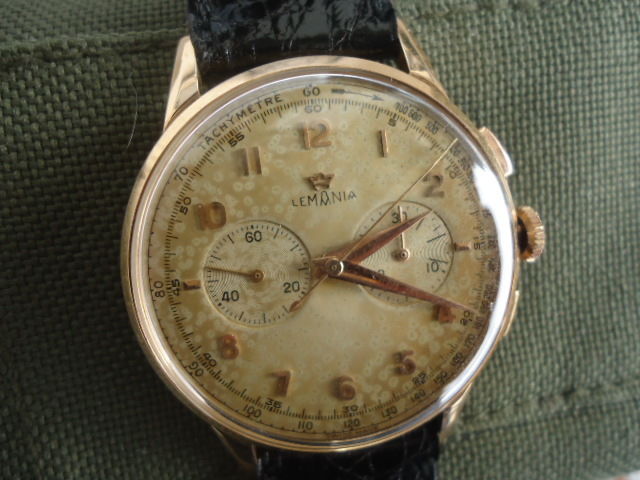 Note the movement (which was not shown in the ebay offering), but I asked the seller to send it: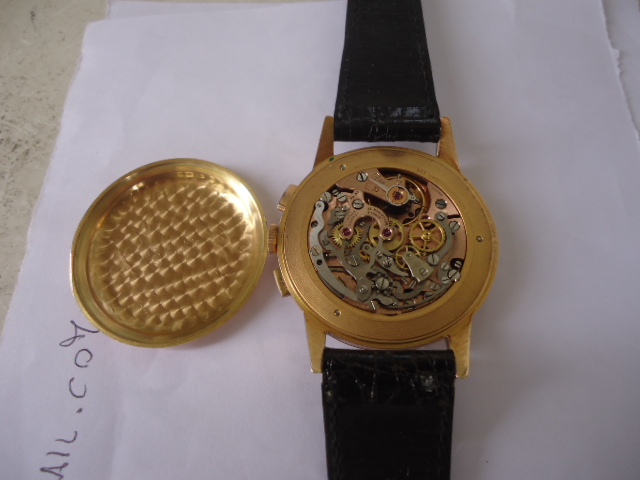 This is a Lemania 27CH, basically the same movement like the Omega 321 used in the early Speedmaster (though adding a 12h counter), and it is one of the best Chronograph movements ever designed - even todays Brequet Chronograph movements go back to this design. It also looks pretty clean. The watch should be a nice 37mm and 18K.
It has been shipped, and I have a tracking number. And I feel queasy, as there are some "risk factors":
- only 80% positive feedback
- only two pictures - the upper one showing the "yellowed dial", and a blurry picture from the shiny back, incl. the image reflection of the sellers mobile phone when taking the picture
- a one sentence (!) description for a 1000K EUR watch
- an immediate acceptance of my offer for 750 EUR
- Seller incapable of English, and the stuff he runs through "google translate" is mostly illegible. Seems google translate is not good in Italian
- ebay invoice of 820 EUR, incl 70 for shipping - fair enough, as You'd think he takes the "safe path" and goes through Fedex Italy or so...
Instead he contacted me, and if I understand him correctly, he wants to give back the 70 EUR for shipping...
- and now he obviously chose the fucking cheapest way to get it sent.