Emeralds have charmed their way into the history of civilizations for thousands of years. From Queen Cleopatra, who was infatuated with the gemstone, all the way to the Incas, who venerated their goddess Umina through a gigantic emerald, many cultures have seen some sort of power in the vivid green jewel. For over 6,000 years, these glistening stones have been worshiped for their religious, healing and supernatural powers, as well as loved for their beauty and desired for their rarity.
Rare gems have been at the heart of Graff ever since its foundation in 1960, when the brand began sourcing stones to create its own jewelry. Using some of the world's most fabulous gemstones, Graff has worked tirelessly to turn these jewels into unique necklaces, rings, bracelets and earrings.
With Graff's launch of its first timepiece in 2009, the brand has made it its mission to combine its jewelry expertise with the art of watchmaking. Each Graff wristwatch is inspired by different facets of a gemstone—from the men's pieces with bezels faceted as a diamond to the women's watches with cases, dials and bracelets delicately paved with the shiniest stones. Paying tribute to its love for jewels, Graff has unveiled a one-of-a-kind feminine collection that combines carved emeralds with the magic of secret watches.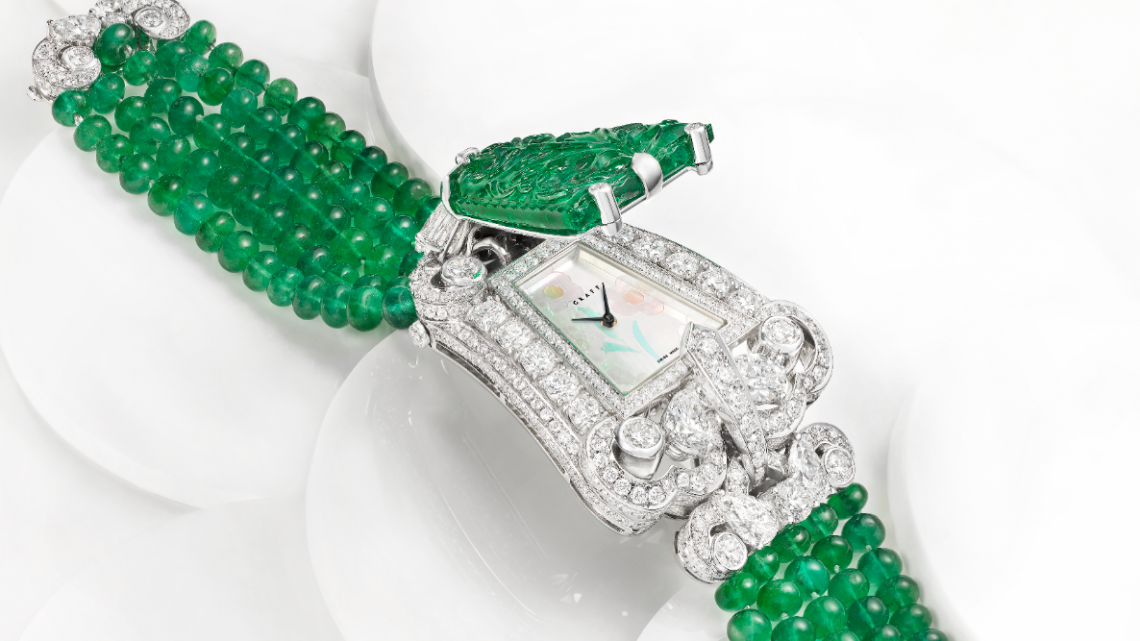 http://revo-online.com/behind-the-emera ... tch-ready/