Seeing his post about his Casio digital, I got nostalgic for my old one from the 80s.
So a quick trip to Amazon results in this newer updated version.
Model B650WD.
Pics from my Moto G6...not bad!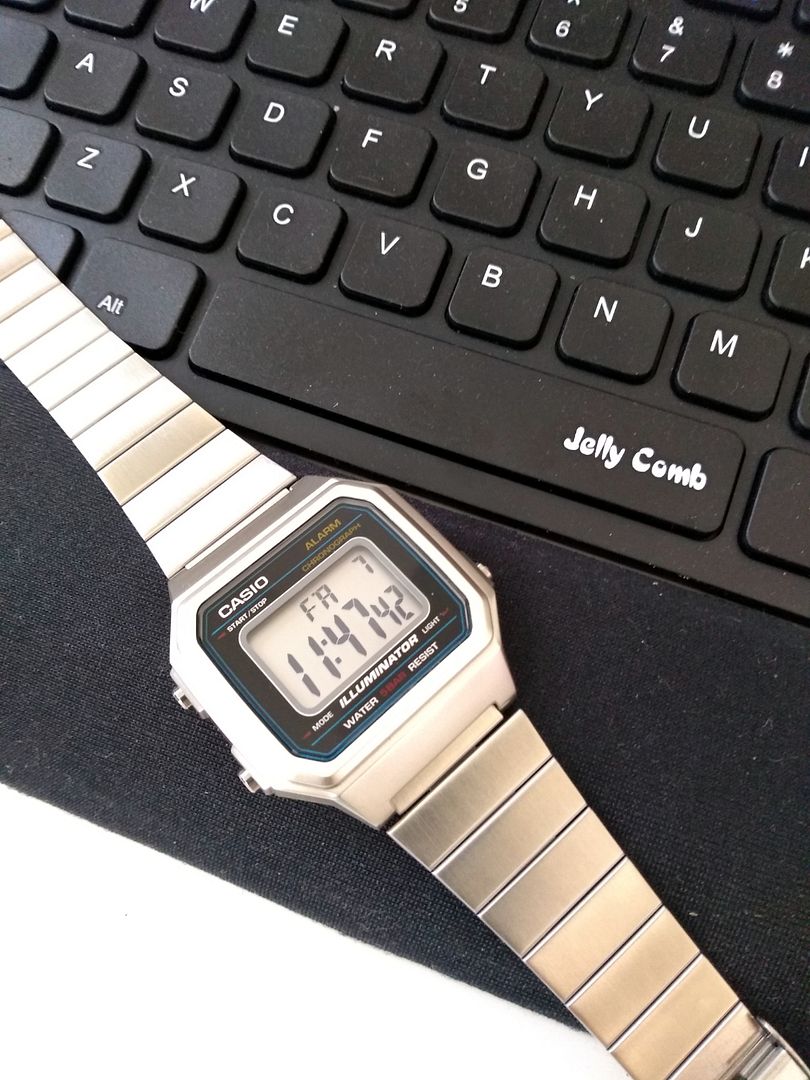 Larger case 40 mm or so with a 20 mm lug. Different style bracelet not the arm hair puller that my old Casio from the 80s was. Illumination is not as good as the electro luminescence... One LED, but it does the job. A whopping 22 bucks out the door.
Imported
50m water resistant, led light, stopwatch, mineral window
Alarm, auto calendar, 7 year battery
Quartz Movement
Case Diameter: 43.1mm
Water resistant to 50m (165ft: in general, suitable for short periods of recreational swimming, but not diving or snorkeling
Thank you for the nostalgic trip, Mister Bloke