I was browsing leather straps on Ebay and ran across this.
http://stores.ebay.com/MartuStraps?_trk ... 7675.l2563
I messaged her, asking her (I think it's a lady, name is Andrea) if she could make one a little shorter. The response back was; no problem and no extra cost. Cost was $29.95 and free shipping.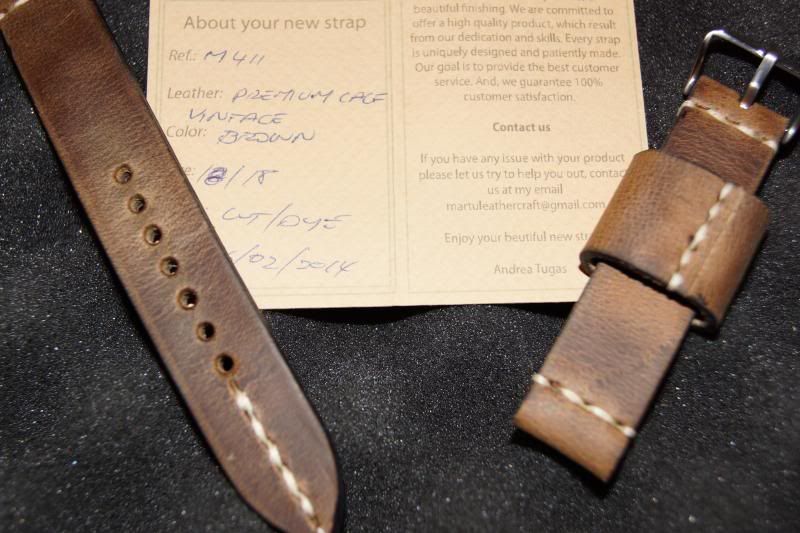 I put it on an old Globa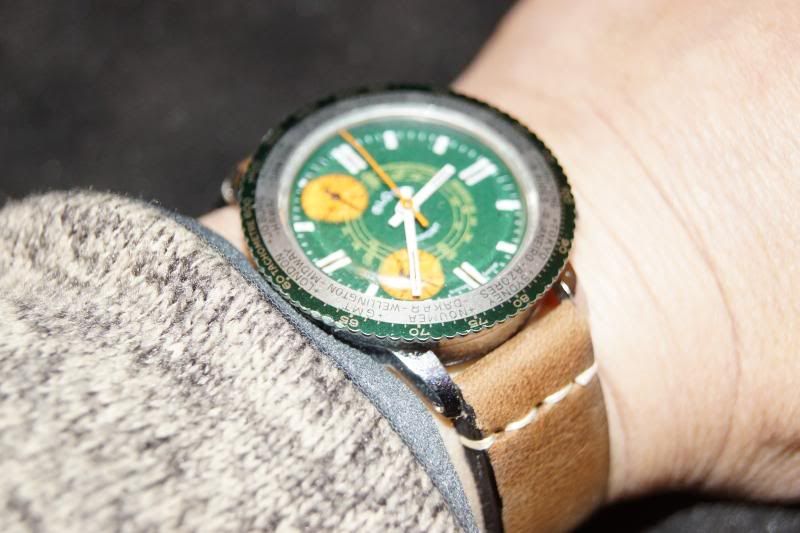 I'd been looking for a decent strap to replace my stock Glycine strap with, the one that came with it was so uncomfortable that I didn't wear it much. I messaged her again and sent pictures of a strap I saw on the internet. She said she could do it and the cost would be $35.00. My Glycine dial is a dark blue with flashes of brighter blue, so I asked for a black, vintage leather with dark blue stitching in my size.
Got this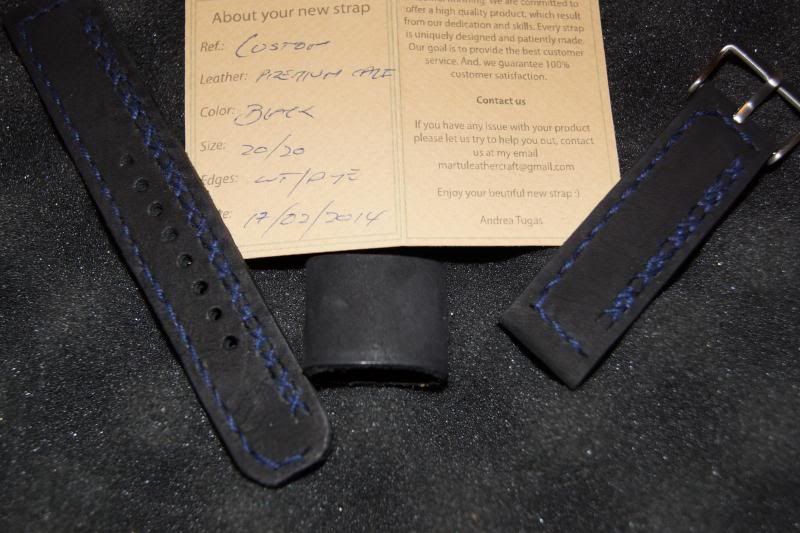 Went from this;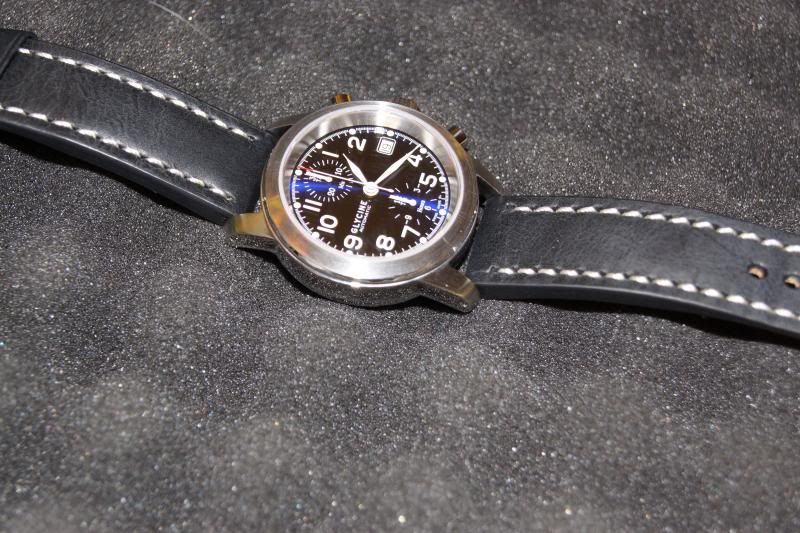 To this;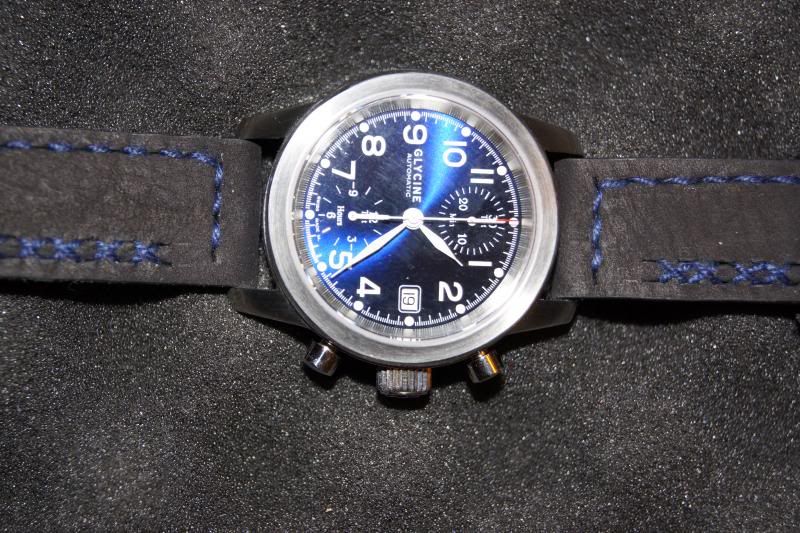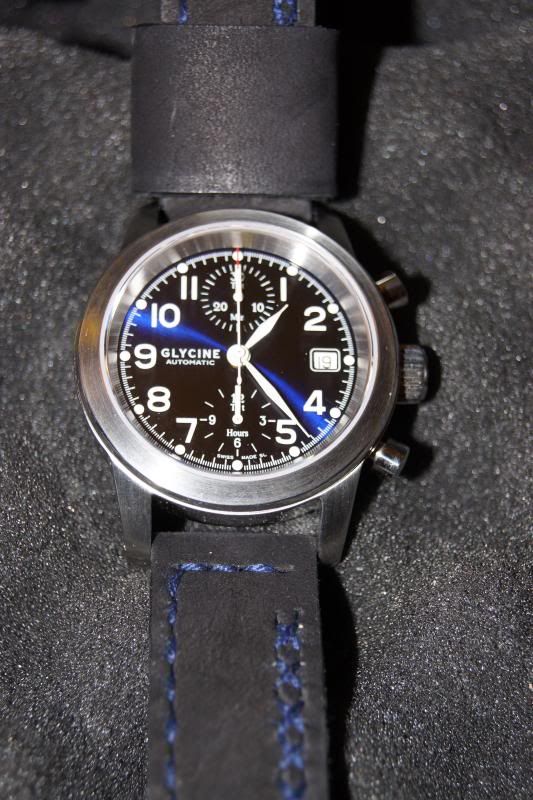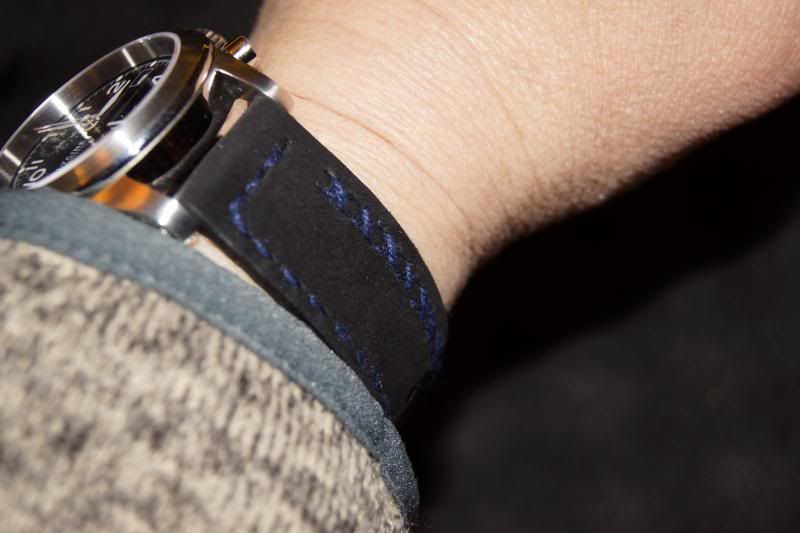 These straps are comfortable, look great and are way reasonable with price. They are very comfortable, not butter comfortable, but comfortable still. I've only had a few that came more comfortable than this one. The buckle is cheap and flimsy, I don't care much about that because I have extra buckles. Shipping from Chile takes a couple extra weeks, but I think they are worth the wait. I plan on asking her to make more, it's a cheap way for me to save the stock band and have various looks I can switch back and forth to. These are perfect for the types of watches I own, I can see where someone with a high end watch would want better, but it is a great deal for dressing up an older or cheaper watch with little to no breaking in.