Took some Makos for a dive to compare what happens to the dial colours at depth. Pics taken at 14m with the available sun hitting the watches and a local keeping an eye on things. The second shot is the same with strobes added to provide light that's not filtered by the water.
Why claim an orange dial is
especially
for divers when the deeper you go the less its visible? Maybe they should say its designed specifically for snorkelers!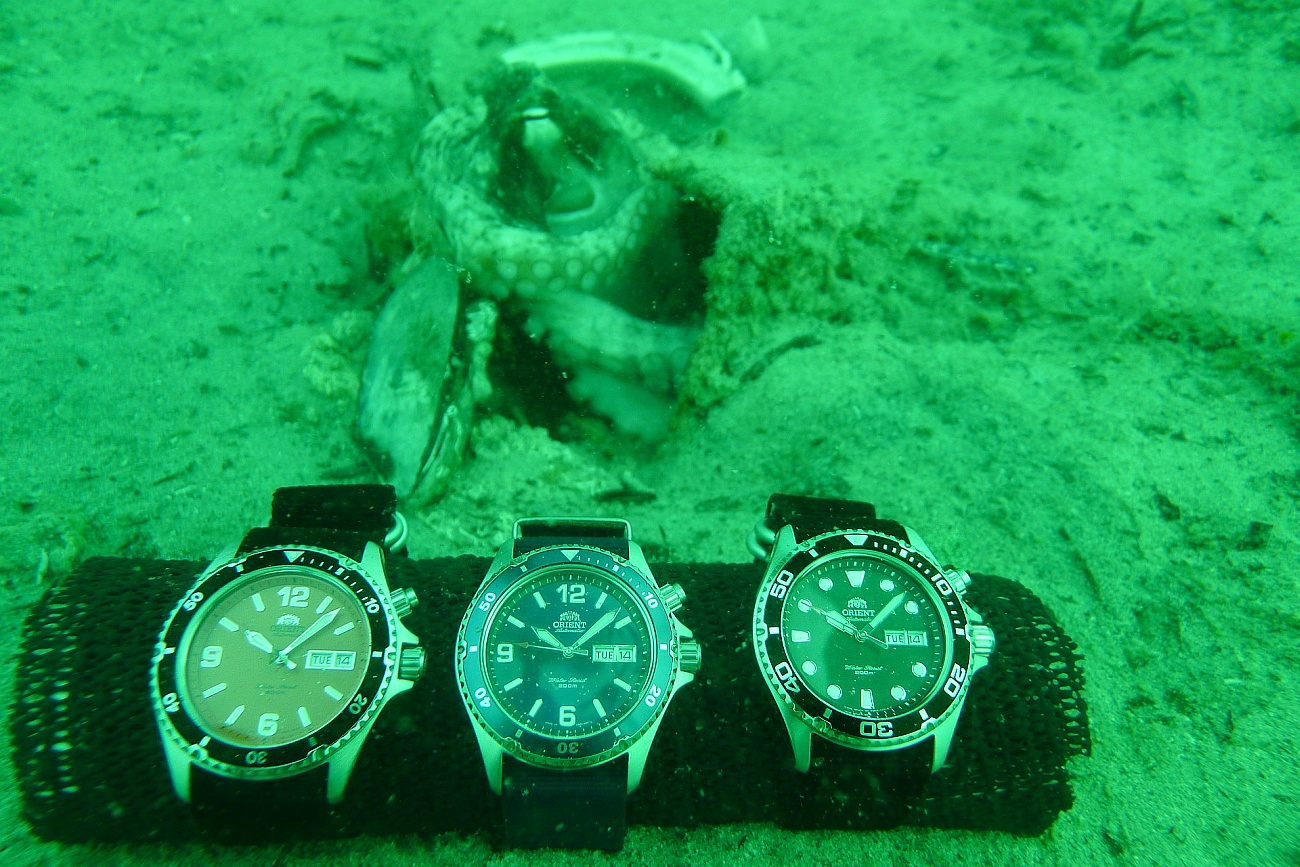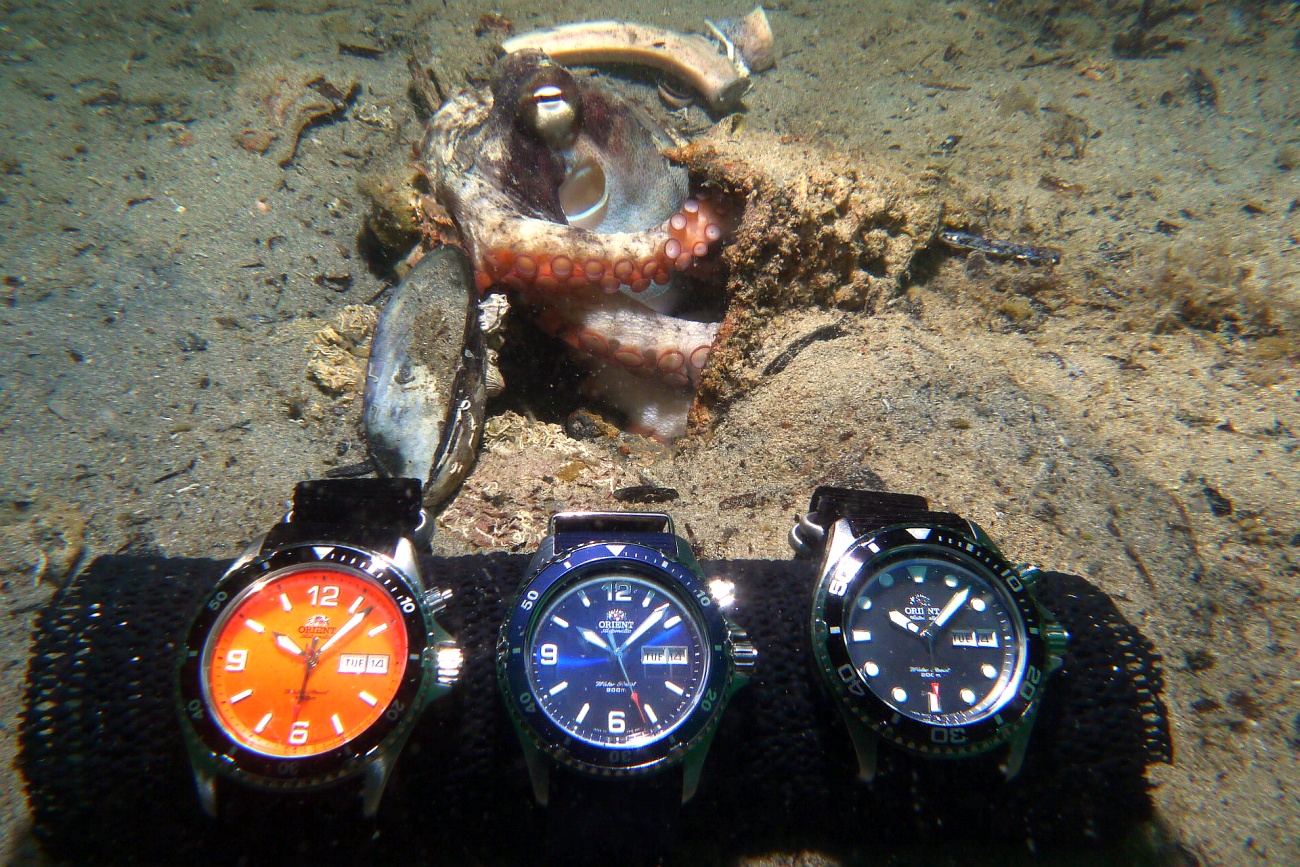 Edit: Just noticed that the camera defaulted to auto white balance in the non-strobe shot so that orange is being amplified even more than it actually appeared!