Six months ago I started a little budget experiment by buying an Accutron II to see how I like the optics and whether to go for an original or one of the tuning fork (Cal. 214) re-editions (the latter being a much more significant investment). While I have to admit it has not been on my wrist constantly, I have worn it enough for a quick summary of my impressions.
Citizen has been on a buying spree for a while and Bulova has been one of the targets. This has allowed an installment of Citizen's Precisionist movements in the Bulova watches - meaning higher grade quartz movements with a sweeping second, at least giving the impression of a mechanical watch (actually very much in line with the original tuning fork movements or a modern Spring Drive). All Precisionist movements have a much higher than usual quartz oscillation frequency of 262 kHz (instead of the regular 32 kHz), leading (as the name says) to a higher precision.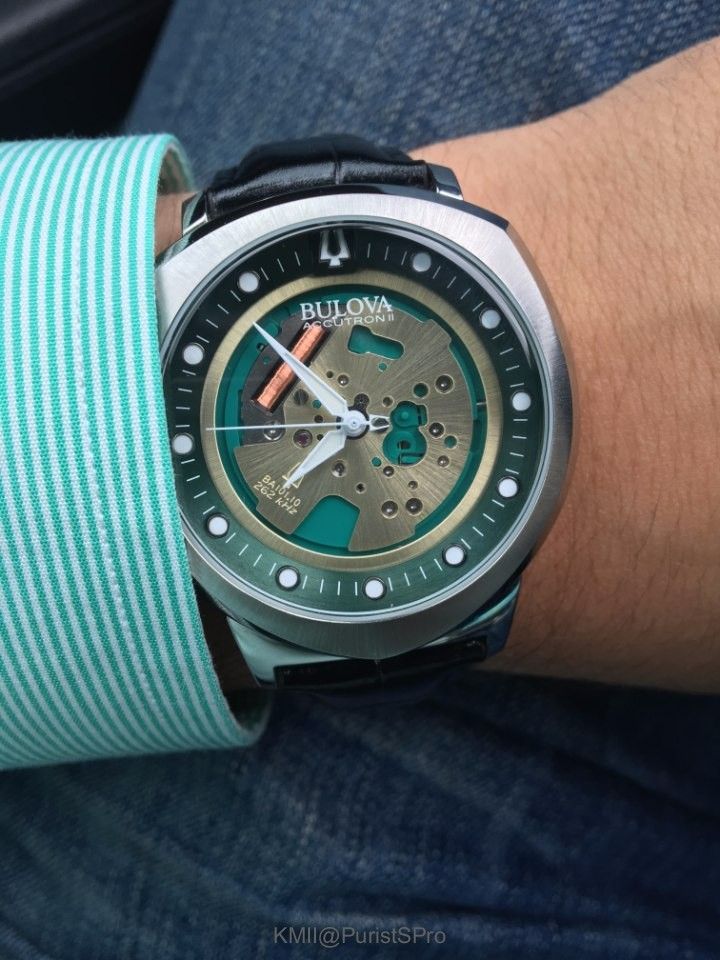 The larger ones are supposed to achieve close to Grand Seiko 9F level accuracy of 10-15 seconds a year, the smaller ones placed into Accutron II cases are somewhat less good in principle (rated at a fairly regular 10 secs a month).
http://www.watchprosite.com/?page=wf.fo ... pi=7808293