It's been an utter 15-year love affair. In 2000 at North Shore Animal League in Long Island, my wife and I adopted a tiny little chow mix which we named Belle (she was trucked to NY from Virginia, hence the "southern belle").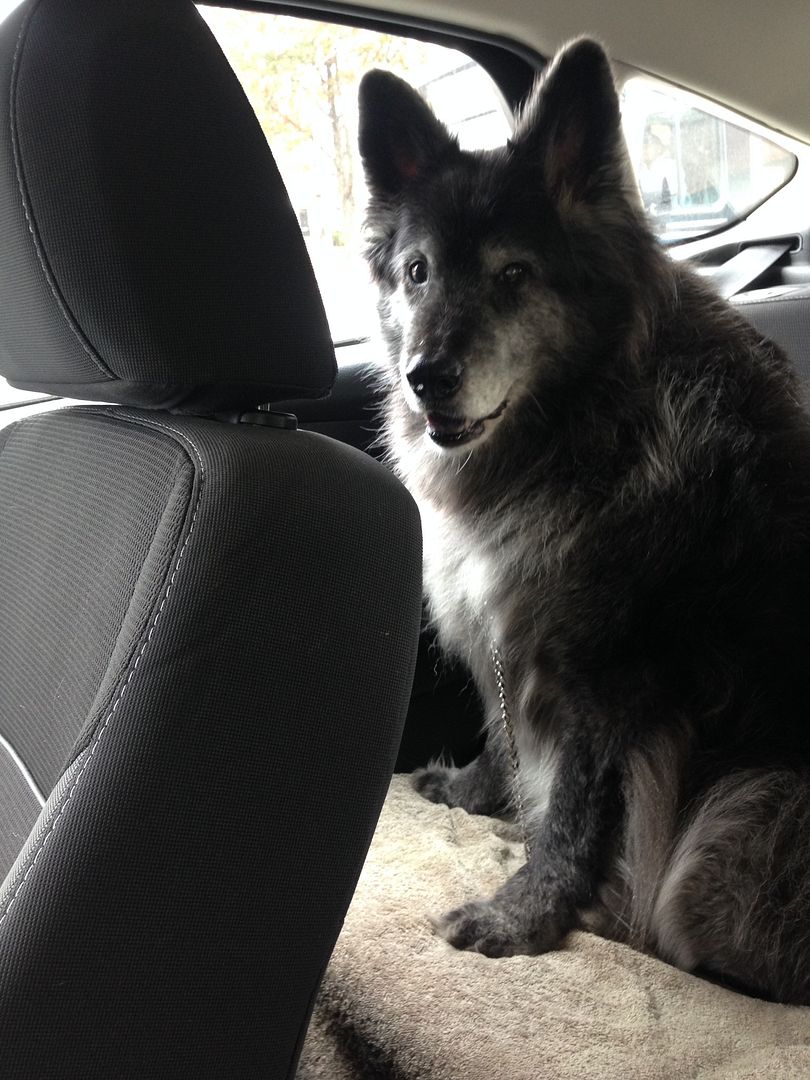 I don't want to say too much right now, because i could write volumes, and it still wouldn't be enough. I'm a flawed human being just like everyone else, but my time with Belle was perfect. I don't regret a single poop bag, any walks in six inches of snow, cleaning vomit off the carpet occasionally ... none of it. I have treasured every ride, every mooch, every treat, every trip to the vet, every moment.
We were really lucky with our chow/belgian shepherd mixed breed dog. 15! Both breeds aren't supposed to live nearly that long. But in January of this year, we found a melanoma on her lip and cut it off immediately. With dogs of her age, they usually turn to cancer somewhere else - and it did, but not until 11 months later in November when they found cancer in her lung. We were told not to expect her to be around much longer, but it was only this past few days - the Christmas four-day break - that she really decided to lose it. Today, we put an end to her suffering. We couldn't let it go on for a day longer than it had to.
I miss my best friend so badly right now that I can't even describe it. I wish you all a friend like this, and thanks for giving me a place to vent a little. This photo below is my wife and dog just yesterday. Belle has been gone only a couple of hours as I write this, but ... damn. I'm so lucky. 15 years. The amazing relationship I had with this wacky, confident, mature, and lovable dog. The photo below is the last ever taken of her, just shot at her final trip to the park yesterday. But, damn ... as i look around the apartment and see her bed, her toys, her chair, her spot ... I'm the loneliest bastard on the planet.