Chihuahua-Schnauzer mix... What is that, chauzer? Can't really say, but my wife brought me along "just to look" at a rescue a friend had referred... And what the hell am I supposed to do? Look at that face!
So, we have a puppy now which the girls have named Phoebe (fee-bee) and everybody - including our dog - gets along great with our new pal, Pheebs...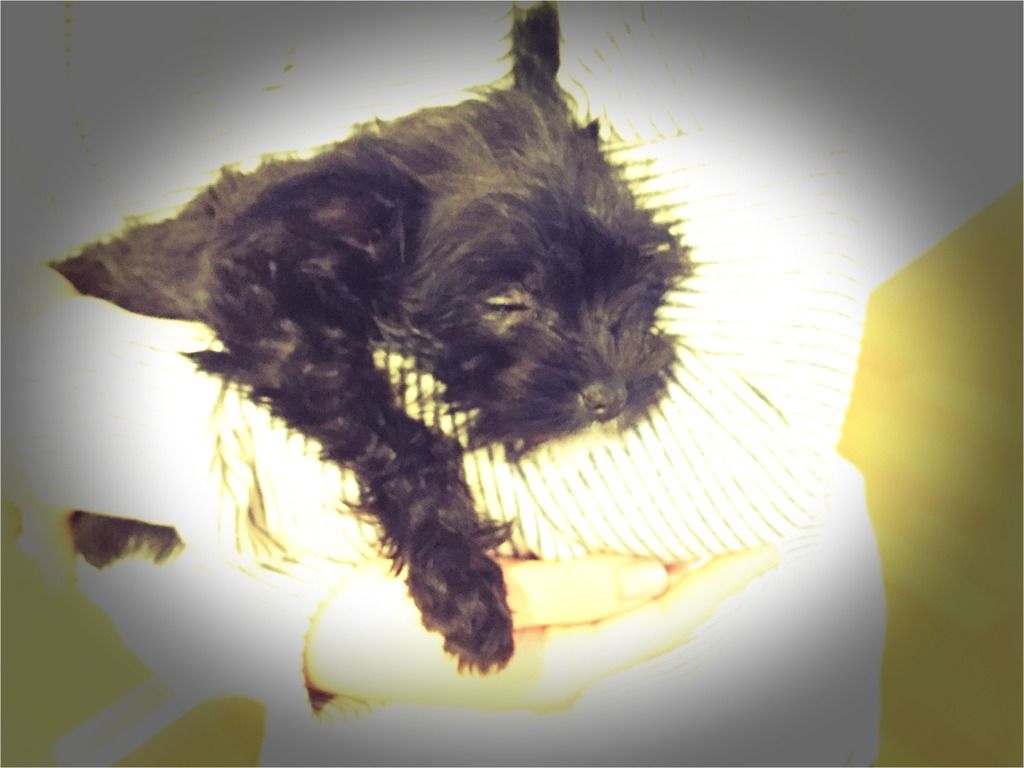 And, after all... even The Admiral approves...