I never really wanted a dog, but this guy came running up to me at a gas station with a smashed Bud Light can in his mouth. An unkept man with half his teeth and a woman walked up behind him and told me I could have him if I wanted him. They said they just smashed beer cans for him to use as toys and he was easy to get along with. The dog smelled so bad, but I felt sorry for him and thought I could give him a better home than what he had, so he became mine. He was 5 months old and I was, either his 5th or 6th home. He now gets weekly baths at PetCo, 2 meals a day and multiple dog toys to play with. He is a breath of fresh air.
I'm still unsure what breeds he is, I know he has the long, short, stubby body and legs like a Basset, as well as webbed toes and the Basset smell if not bathed often. As for the curly pig tail, big ears and shepard like head, I'm not sure. His personality is great, a people pleaser. He and my nephew wrestle, race around and horse play alot.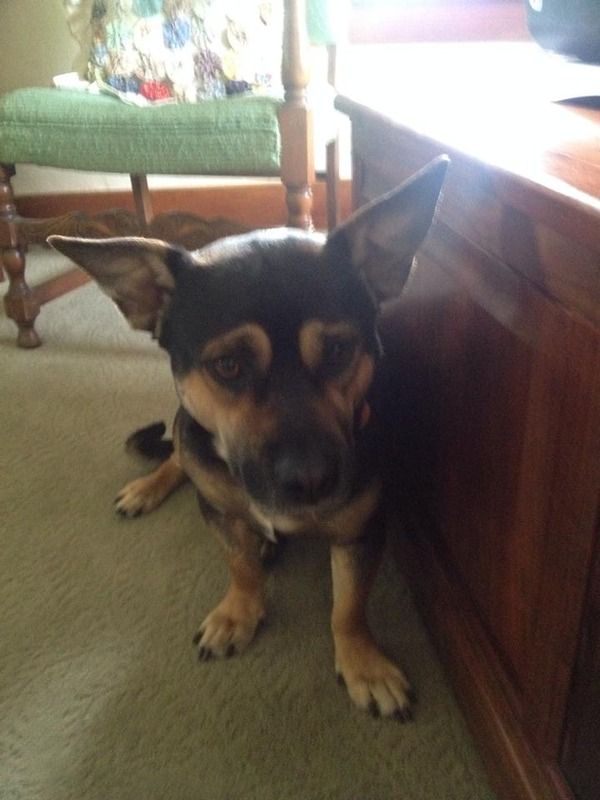 Here he is the night before he went in for hemorrhoid surgery.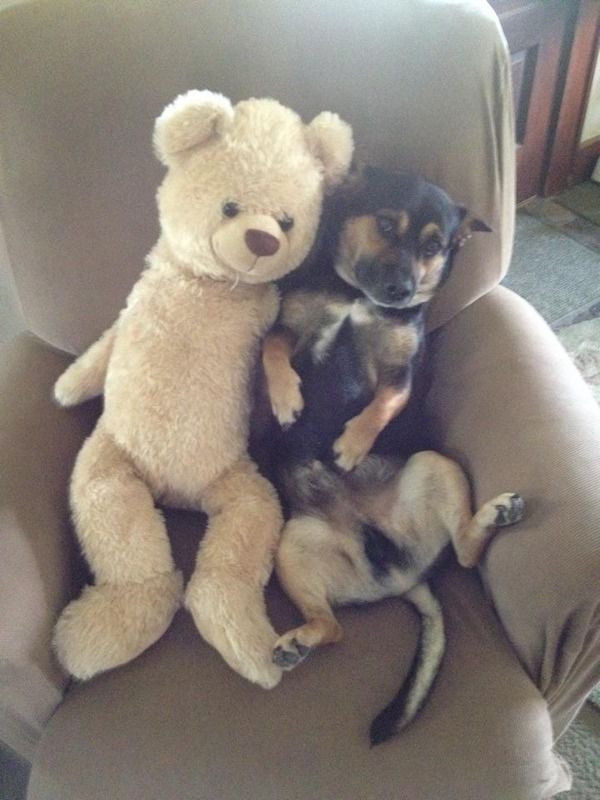 He's almost 40 pounds, but he is afraid of my cats. If they walk up to his dish while he is eating, he steps back. I raised him to be non agressive with food.