Reader beware: What follows is my own personal conjecture about a certain style of watch. It is NOT meant to besmirch any watch in anyone else's collection; it is simply one man's opinion about a watch trend. If you own and/or like any of the watches I'm about to gripe about, please don't take it personally; last thing I want is to offend anyone's tastes or sensibilities, as I inadvertently did in my year-end recap. It's really true - buy what you like and enjoy what you buy. Now that I've made that statement...
If there's one thing I really don't like it's hipster douchebags with their Mumford & Sons scraggly beards, bow ties, "walking canes," piercings, tats, and whatever is in vogue that day. I don't like how the word "word" now is suddenly a phrase that means "I agree." Most of all, of course, I can't stomach the Daniel Wellington trend of "Bauhaus" thin, simple watches, minimalist - and it's not really the watches themselves I'm upset about.
Ever check out one of these things? In addition to DW, there are brands with names like Cluse, Shore, Larsson & Jennings, MVMT (pronounced "movement," how clever, eh?), and on the list goes, all trying to look exactly like each other. A lot of marketing, scads of it, for all these brands. Over the weekend, I checked them all out - these flimsy quartz driven simple watches that feel like you could crush them between thumb and forefinger ... and these fucking things sell for $100, $200, even more than $300. Seriously. And people are paying those prices too, at places like Nordstrom, Neiman Marcus, and other ritzy titzy department stores. WTF!
Above are a couple of incredibly cheesy MVMT watches selling for a crazed $112 each at Nordstrom this past weekend. I checked those out, the DW section, all those other brands I mentioned. I don't get it - these things, in any real terms, seem to be $25 watches at
best
. To see these things retailing for $250 each - all made in China, no doubt - is every bit as insane as SubAqua Fauxmas with MSRPs of $2,995.
So the other day, I discover a brand called Besseron 1953. I'd wager conjurer knows the first bell that went off in my twisted brain:
A watch named after Joe Besser!
Not really; it's a Chinese brand that make watches for anyone who wants to start a Chinese brand, as well as selling watches under that moniker. From their website: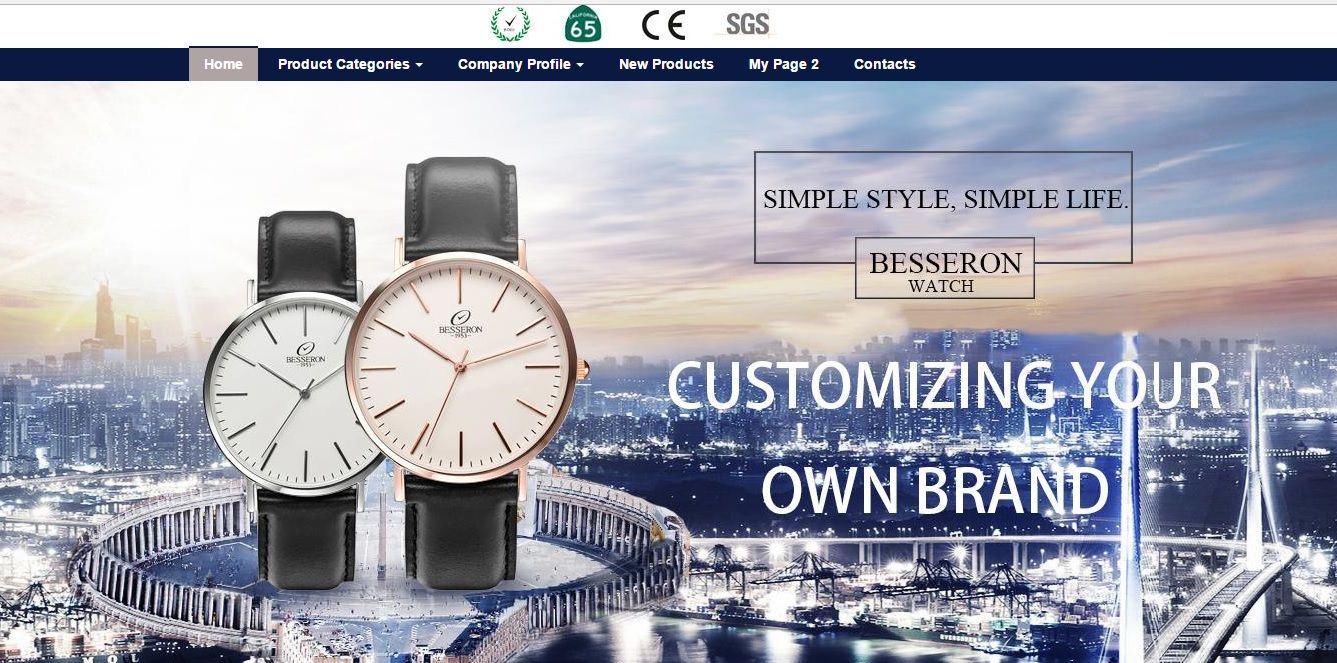 Yep - these things really look and feel like the stuff I tried on this past weekend. No difference that I can find - slimline cases, simple dials, very light and "trendy." So, throwing caution - and a grand sum of $9.99 - to the wind, I ordered my own Besseron 1953 men's watch. First off, I appreciated the truth in packaging: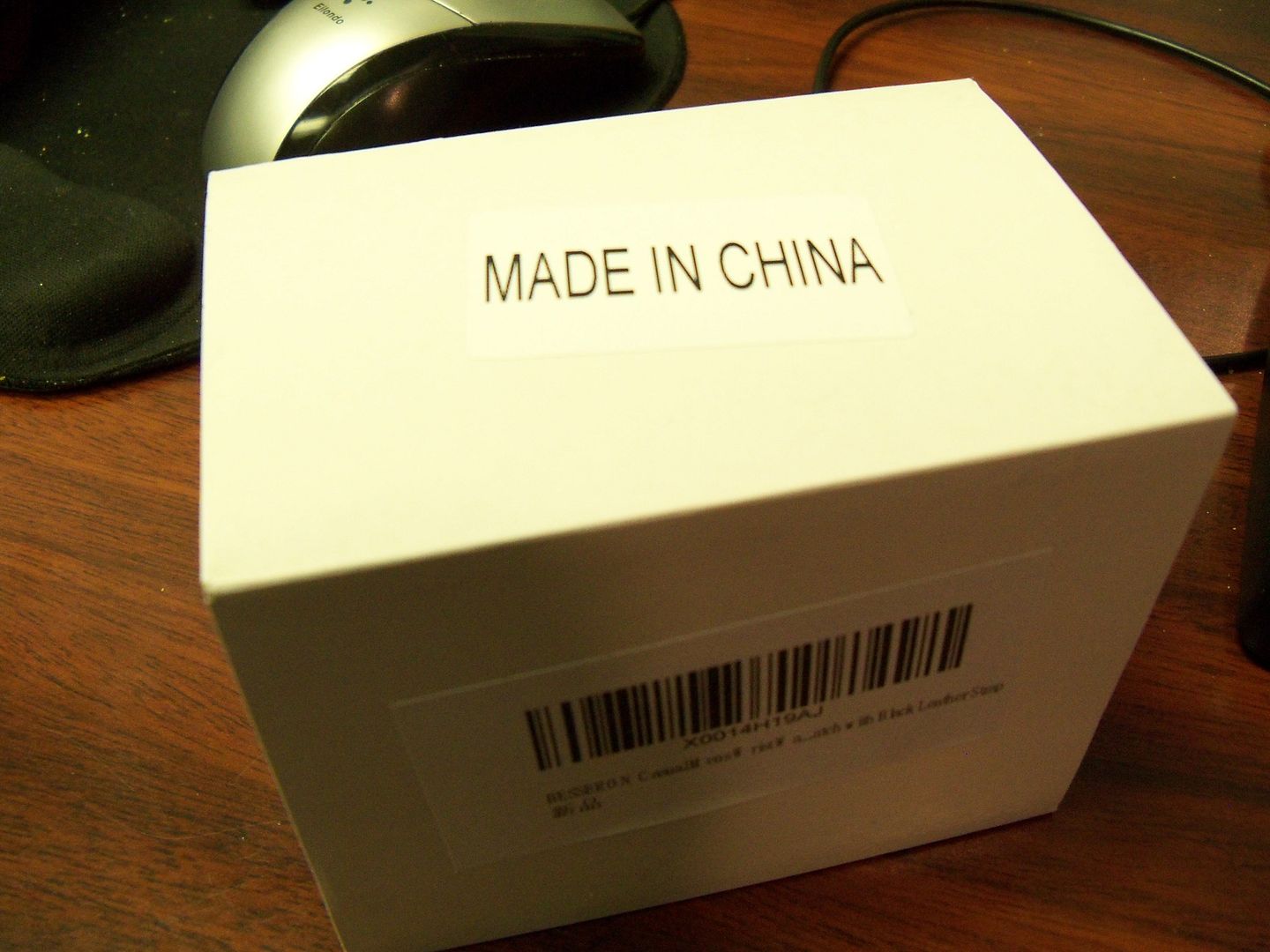 Second, I was amazed at what I actually received - an actual watch box with pillow, mummy wrap, an instruction manual, all the things you'd get if you were actually buying a watch. Other Chinese brands I've picked up came in generic boxes, if not envelopes.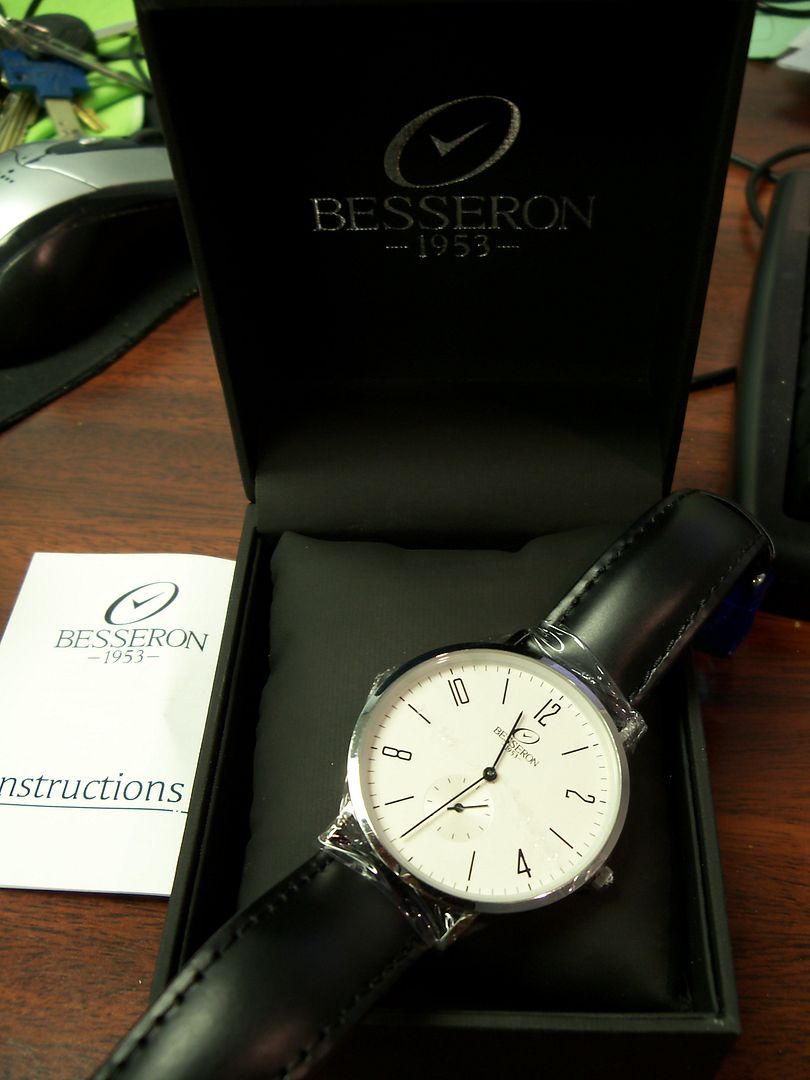 The watch is just 8 mm in thickness, with a 40mm case that claims to be 316L stainless steel.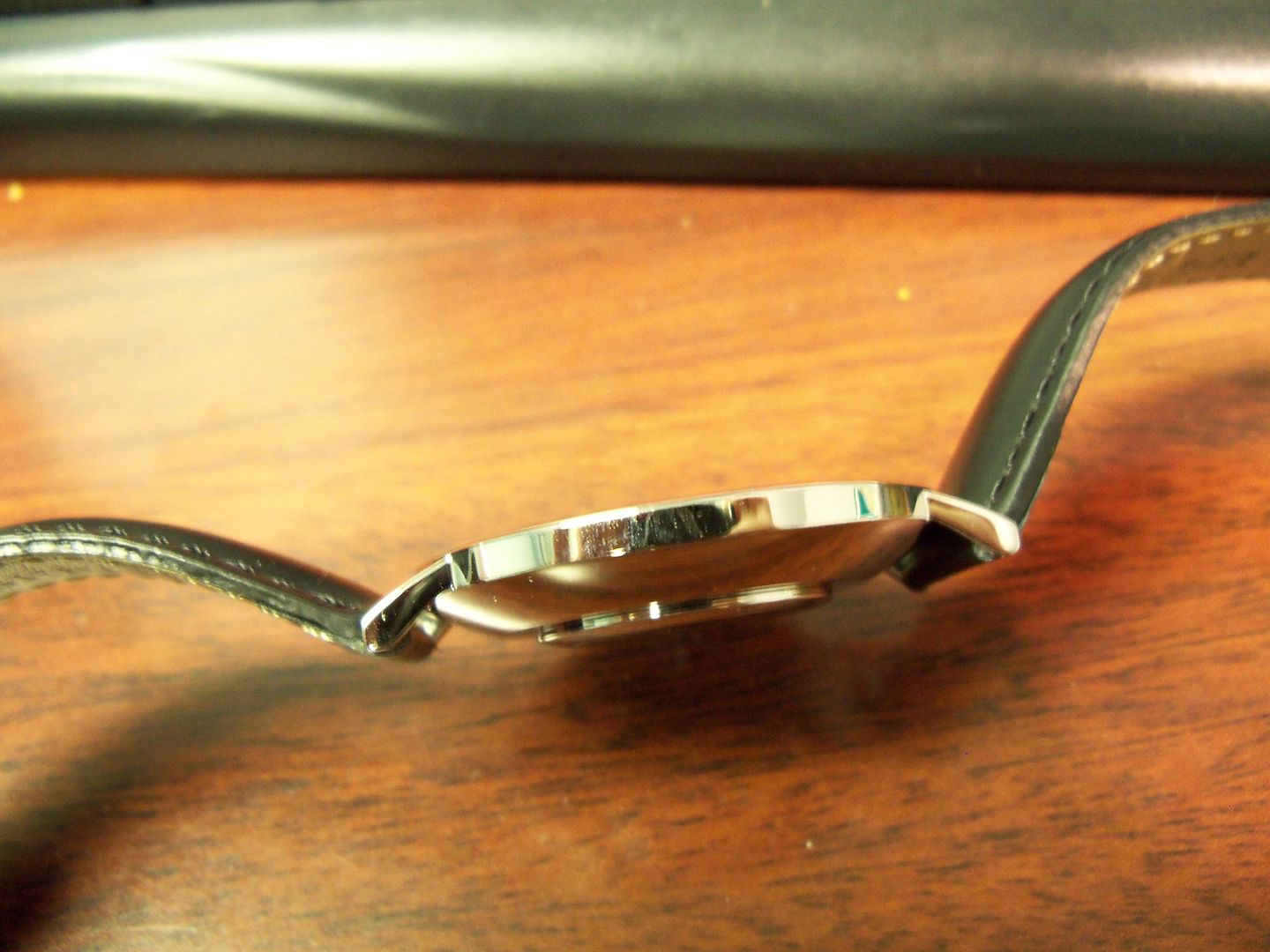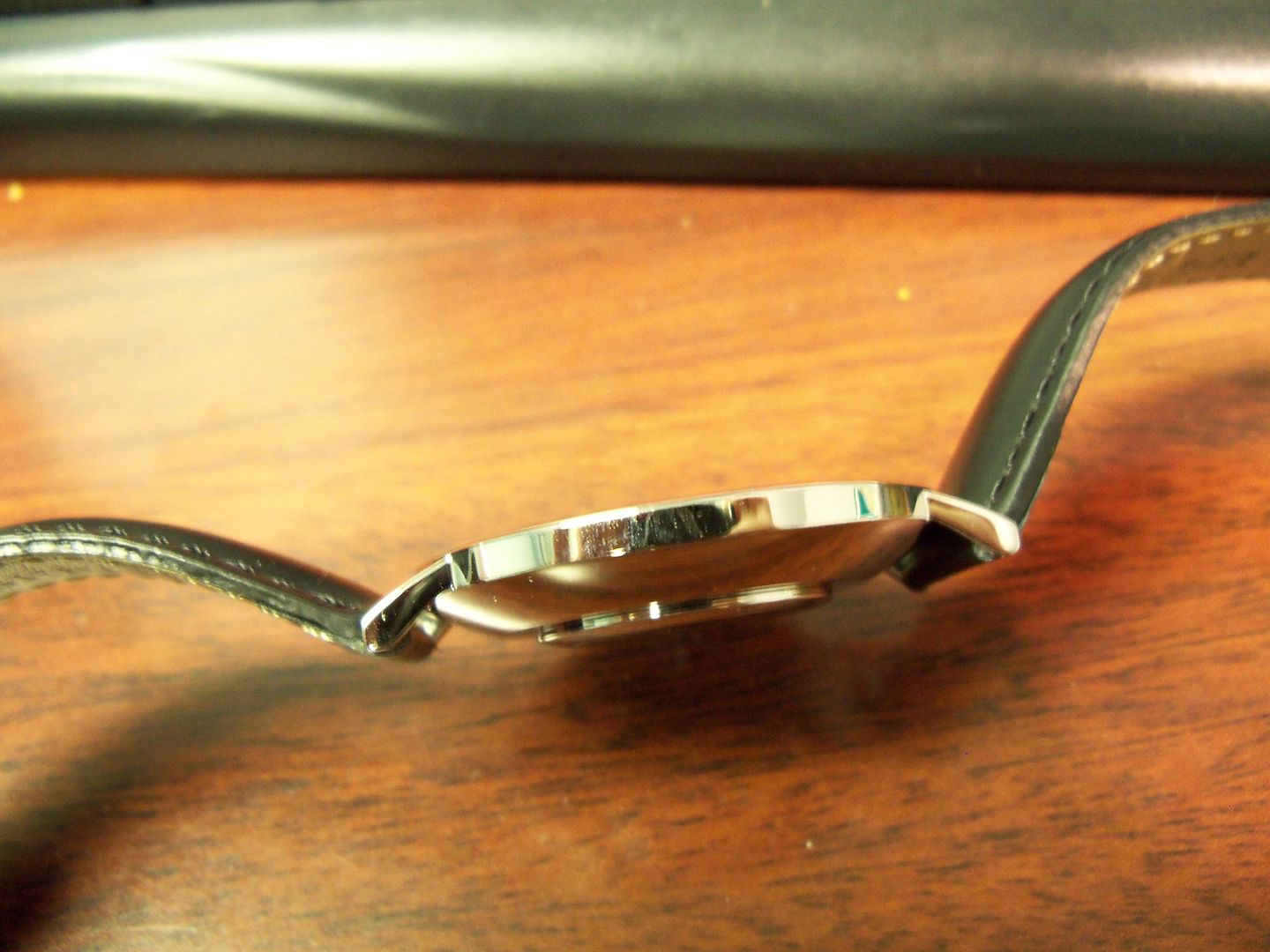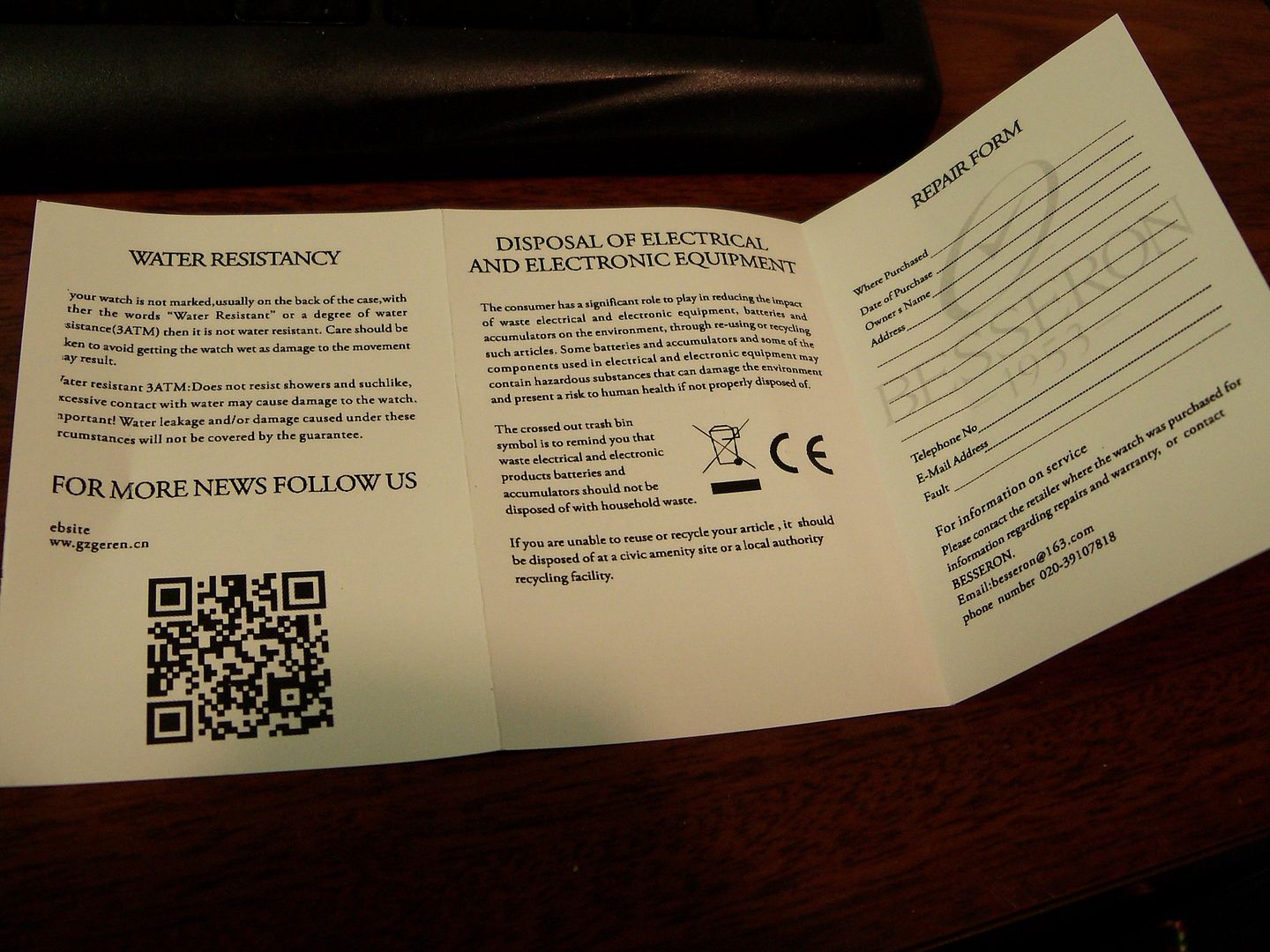 Tell you what: This Besseron watch is utterly the same freaking thing that people are paying so much for. Sure, it's not an heirloom piece, but in my own silly way, it's a giant fuck you to the DWs of the world, which to me are the biggest ripoff since Lawler LaDingo discovered that people will believe anything you tell them.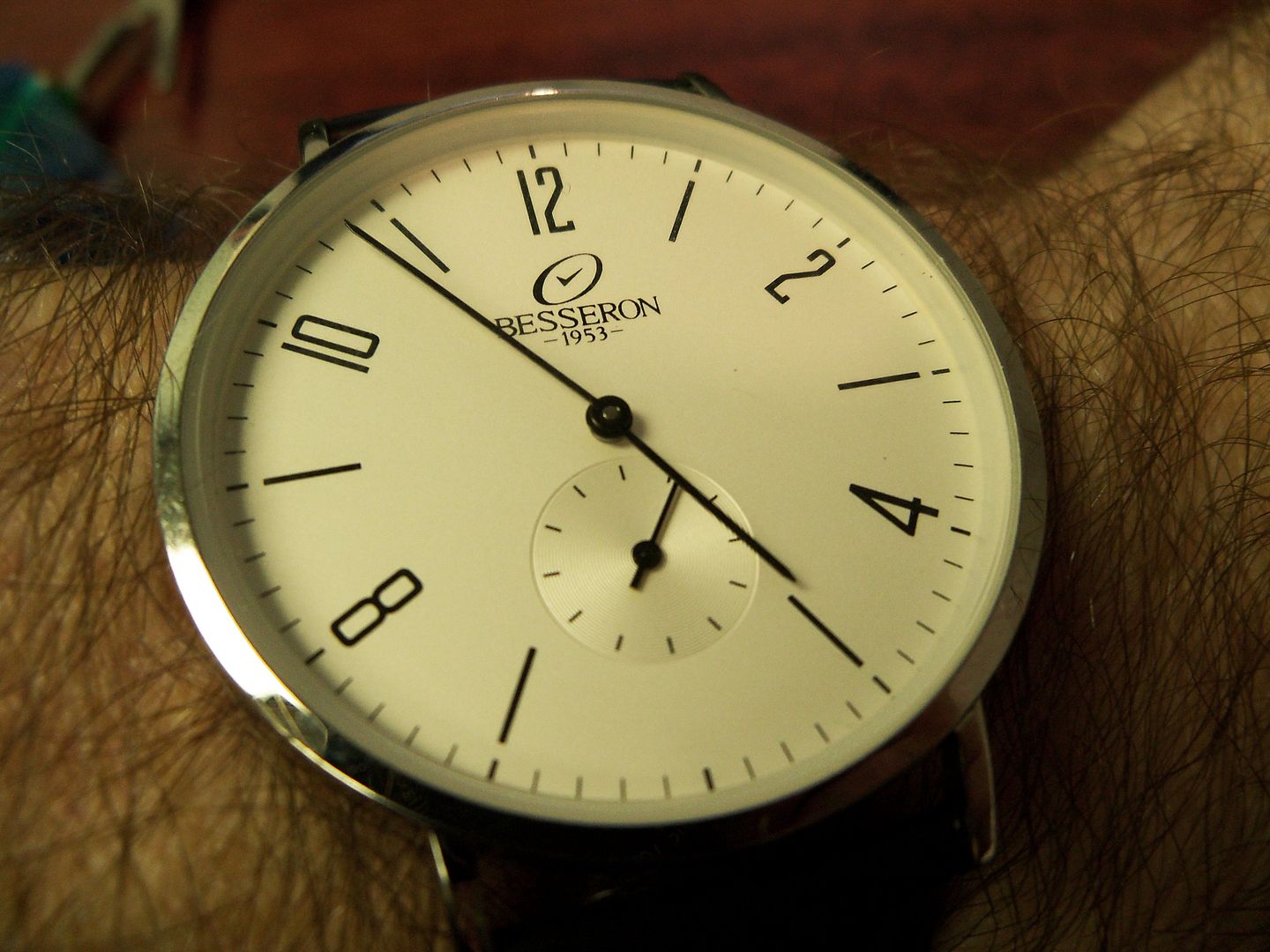 This is a simple watch that seems to run just fine. The leather strap is actually more supple and more comfortable than the one on the Lucien Piccard I reviewed last week. The company claims the movement is Japanese quartz. I'll be dipped if I don't feel like the cat that ate the canary.
Fuck you DW - gimme my Besseron 1953. I'd bet nobody who'd see this on my wrist could tell the difference between this and those department store brands .. and I'm telling you,
there isn't any.