Fortis special 50th anniversary Yuri Gagarin editon
12 April 2011
www.worldwatchweb.com
- As the official supplier of the Russian Space program, Fortis has had the pleasure of creating a watch for the anniversary of one the most exciting events in the history of human space travel.
On April 12th 1961, the russian pilot Yuri Alexejewitsch Gagarin was the first human being in space.
To celebrate the 50th anniversary of this history event, Fortis is launching a Limited Editon YURI GAGARIN GMT, which will be limited to only 300 pieces and will inlude the portrait of Yuri Gagarin on the case back.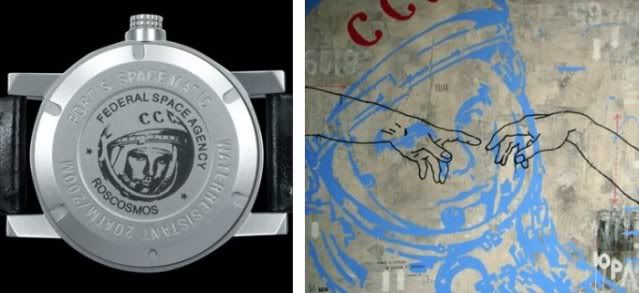 About half of the edition will be presented as the official gift from the Federal Space Agency Roscosmos to special friends and partners, while the other half will be for sale to space enthuasists all over the world!
Source: Fortis
www.fortis-watches.com