I have often read that small watches are pointless/useless/too ****ing small.
Not so with vintage watches of a certain age. Back before the 1960's, small was beautiful, and at one time it was de rigeur.
Here are some of mine that measure 30 mm, and I will explain a little about them where I can.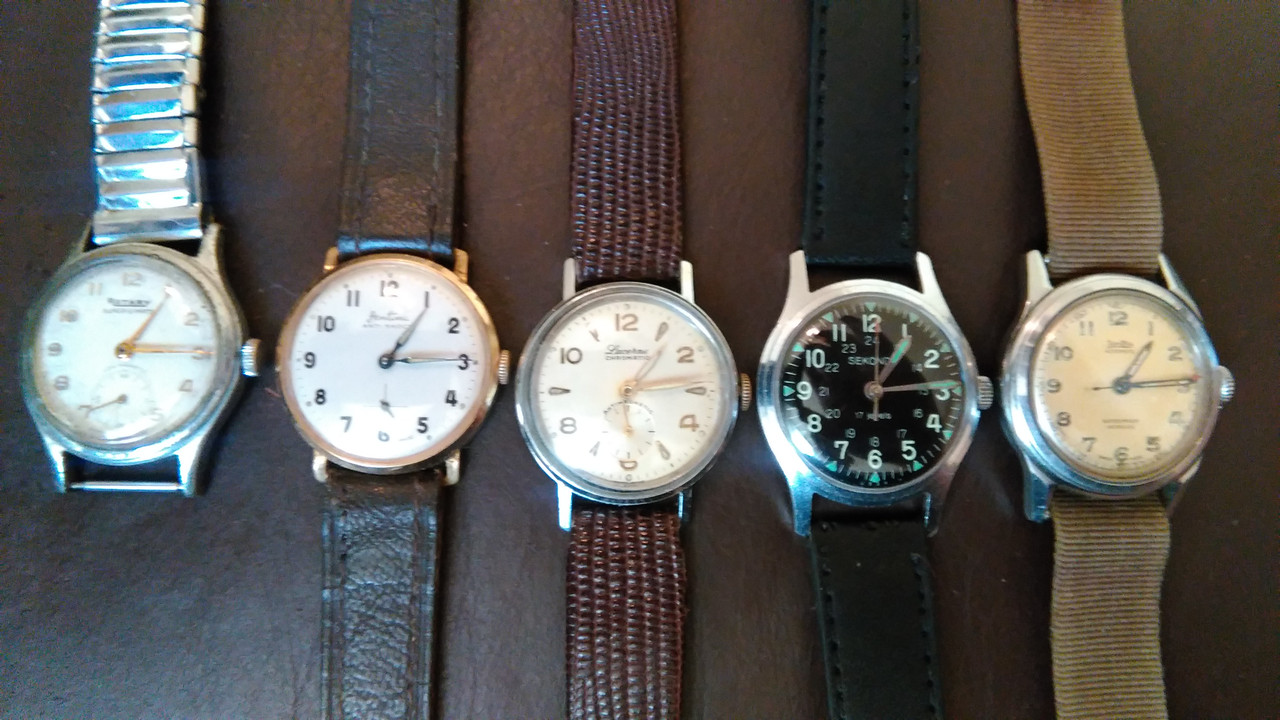 Rotary Super-Sports.
These models were and still are popular little watches with 15 jewel movements. This dates around 1950.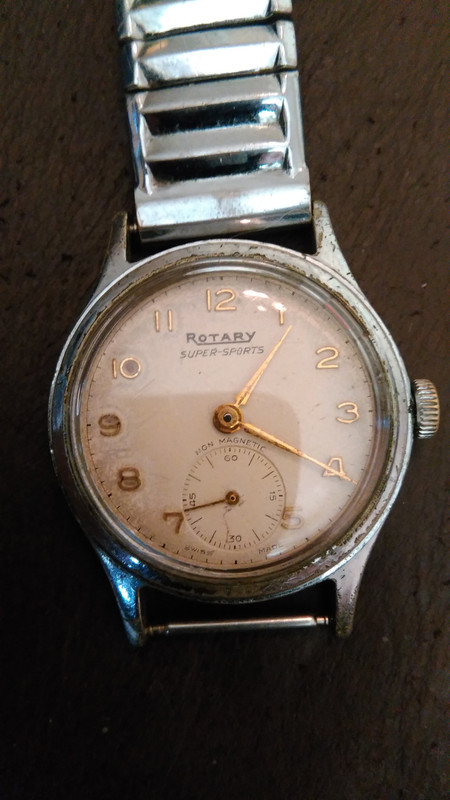 Bentima Anti Shock.
Bentima is the UK importers name for Oris watches, and used the Oris pin pallet movements. This one dates to around 1950.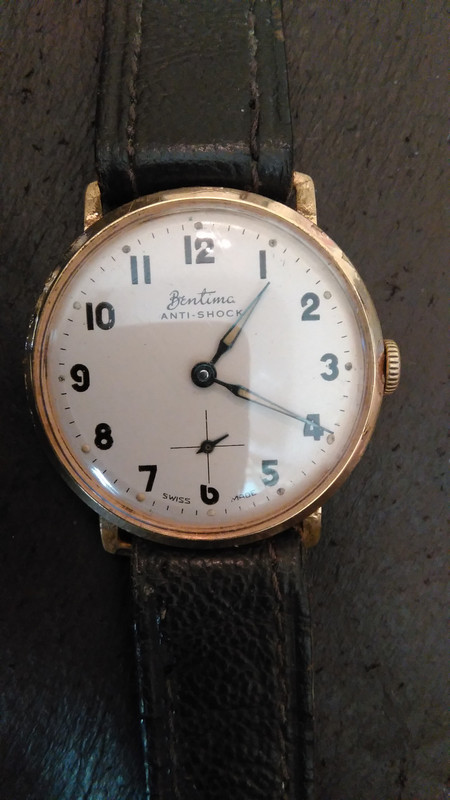 Lucerne Chromatic.
Don't know much about this, except it uses a one jewel Lapanousse type movement.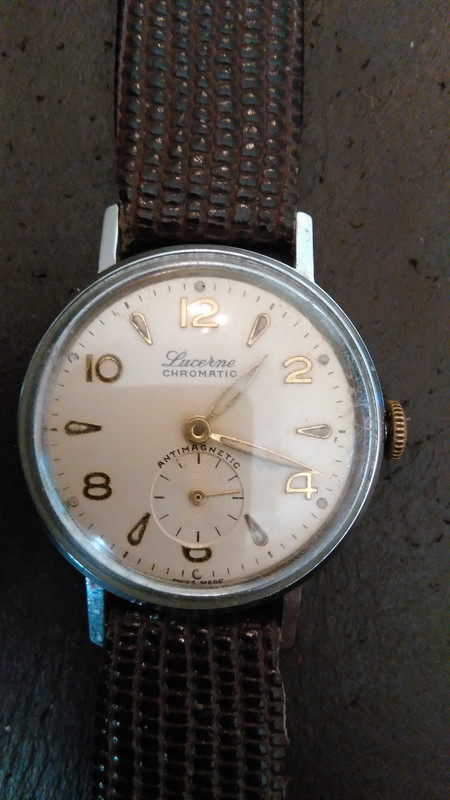 Sekonda military Style.
Made in the USSR around 1970, using a Slava movement. Looks very similar to the cheaply made Timex military style watch from the same time.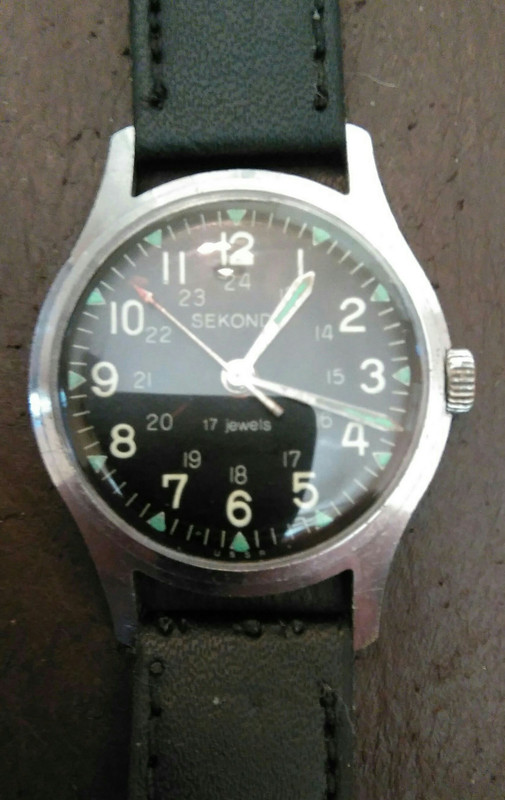 Zentra automatic.
This pretty little all stainless steel auto uses the ETA cal.1256, the first auto from the marque made from 1950-1954. This example has a date on the inside case back, '12/50', making this an early example.
Hope you enjoyed this, and please feel free to post your own 30mm. examples.
Bob.