For Clean Up Australia Day 2013 we went to the local fisherman's jetty to clean up underwater. Pulled 15 garbage bags of stuff and 3 deck chairs out from beneath Ammo Jetty near Woodman Point. The visibility is low because of some current and us churning the water a little as we pulled stuff off the bottom. The resident Lionfish and several octopi kept an eye on us.
The OS300 is a pleasure to wear diving. Its big but well balanced, the bezel is a joy, the crown is perfect and the dial visibility is as good as it gets. Some pics...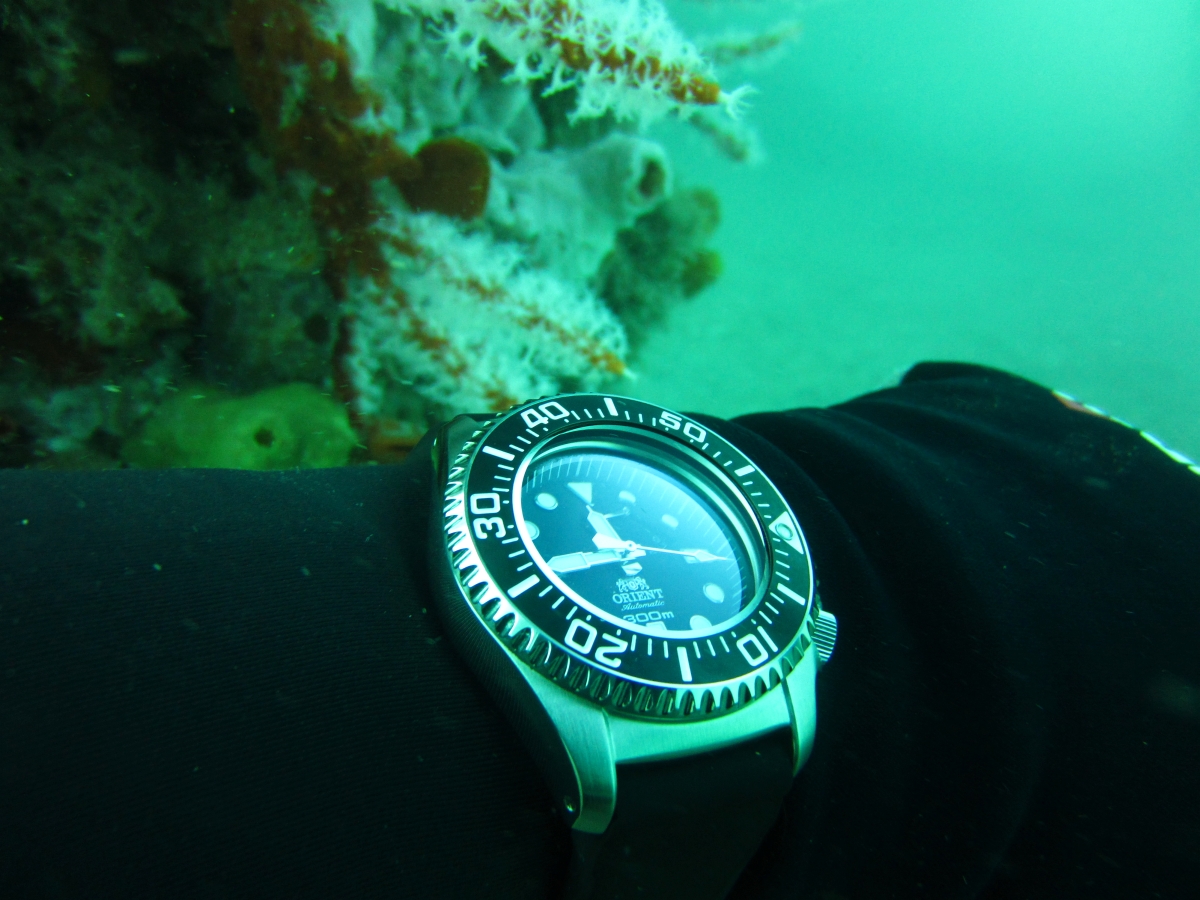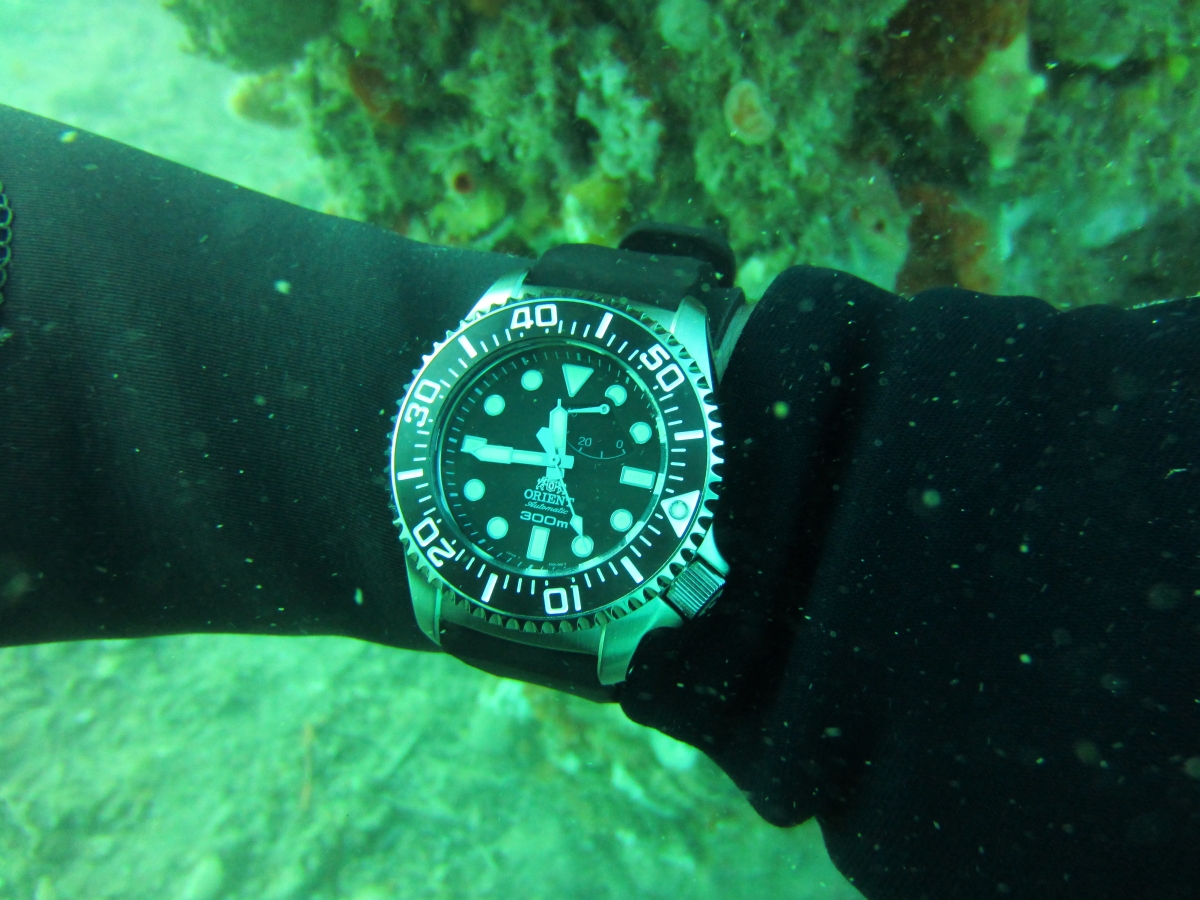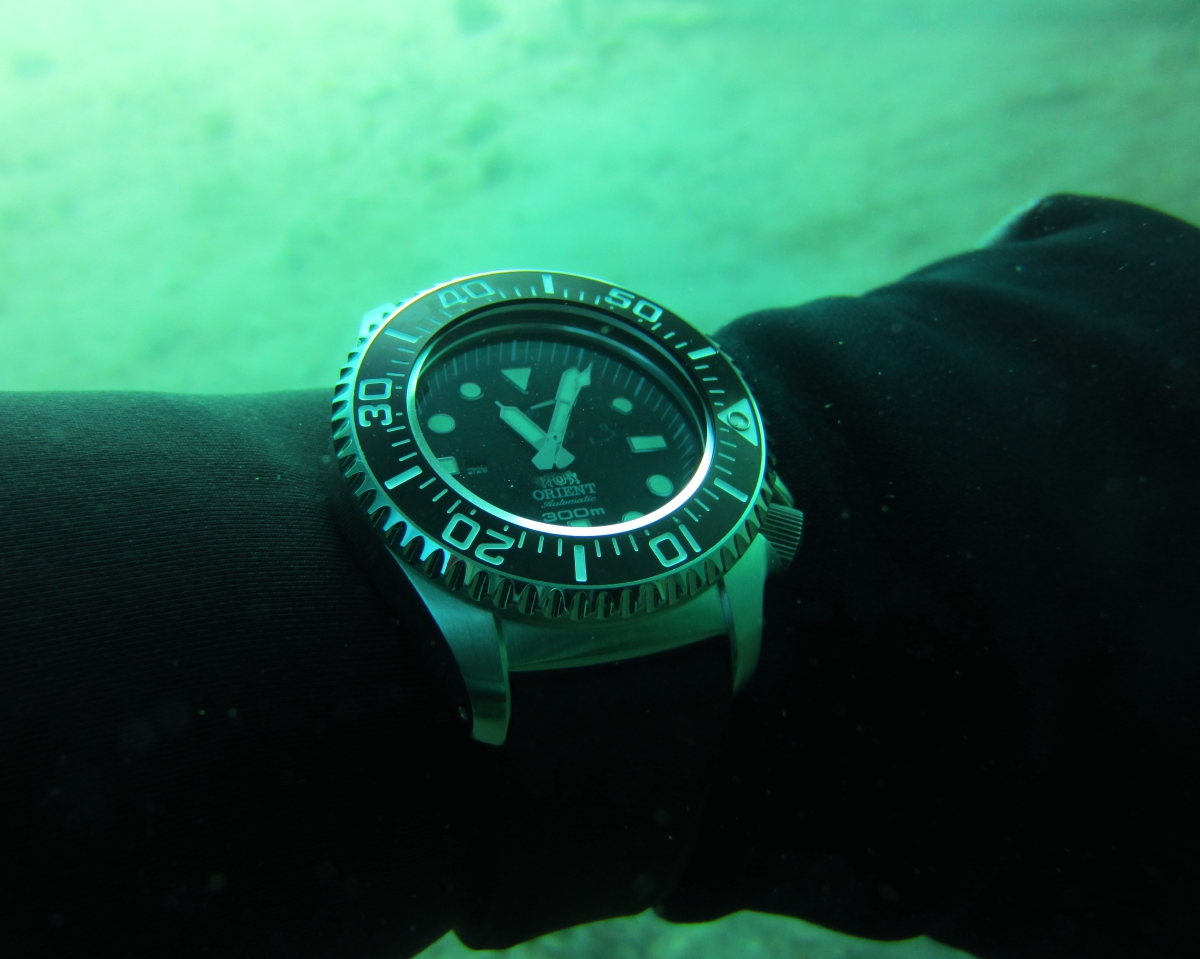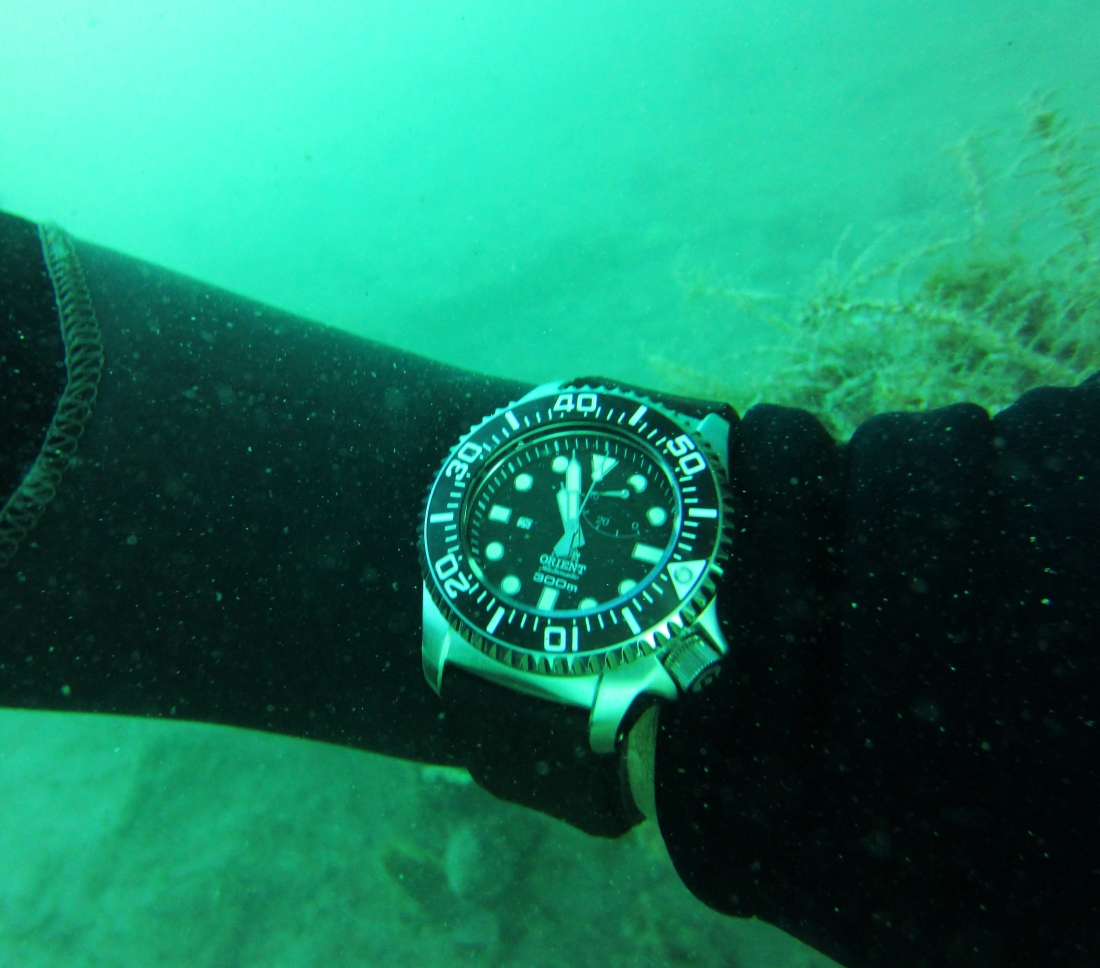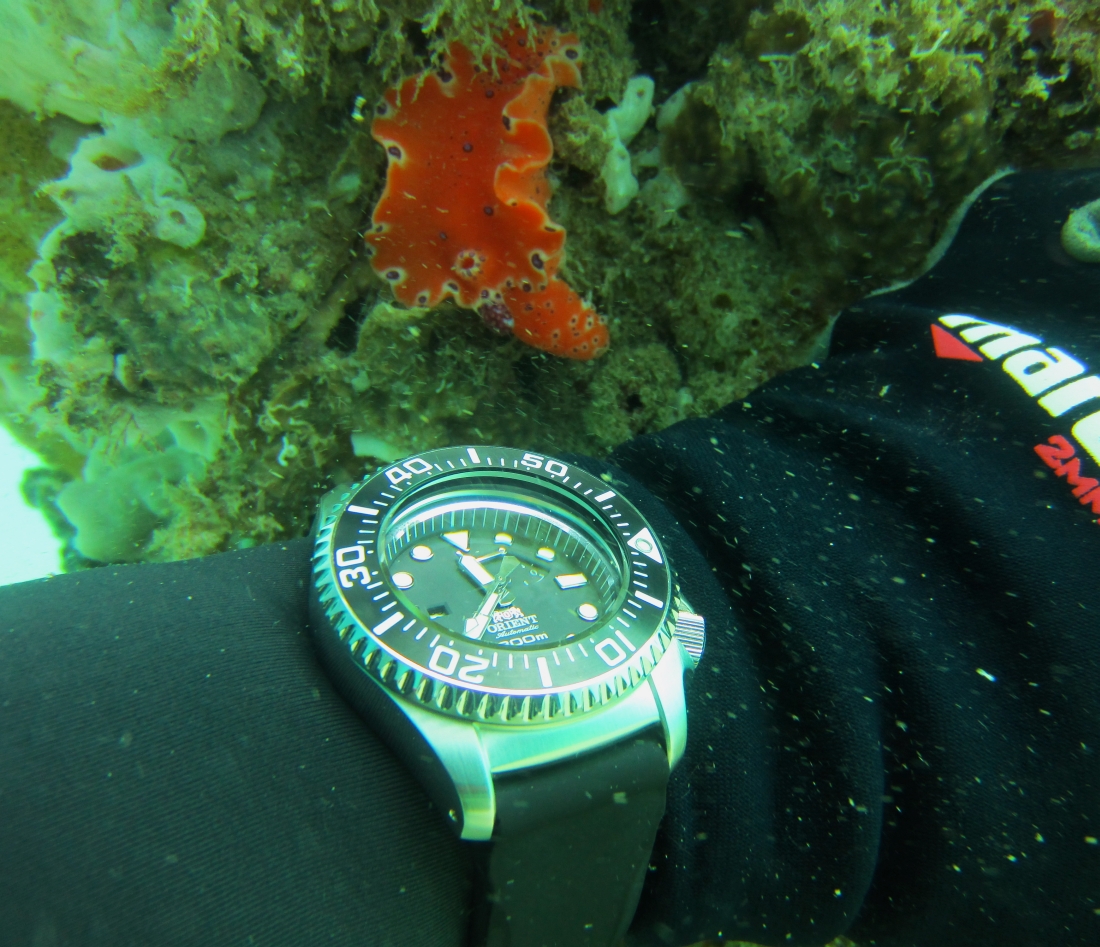 An octopus has covered itself with shells...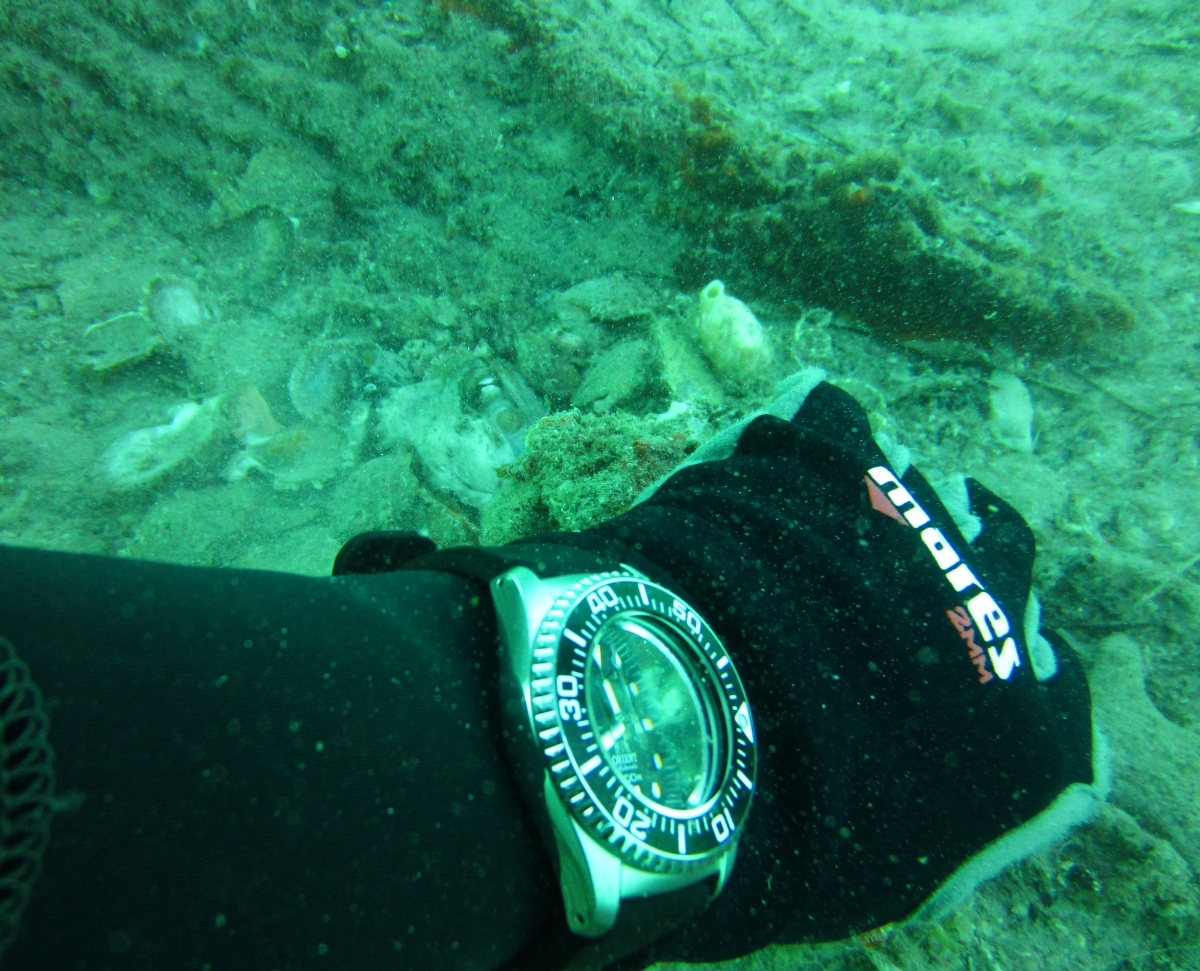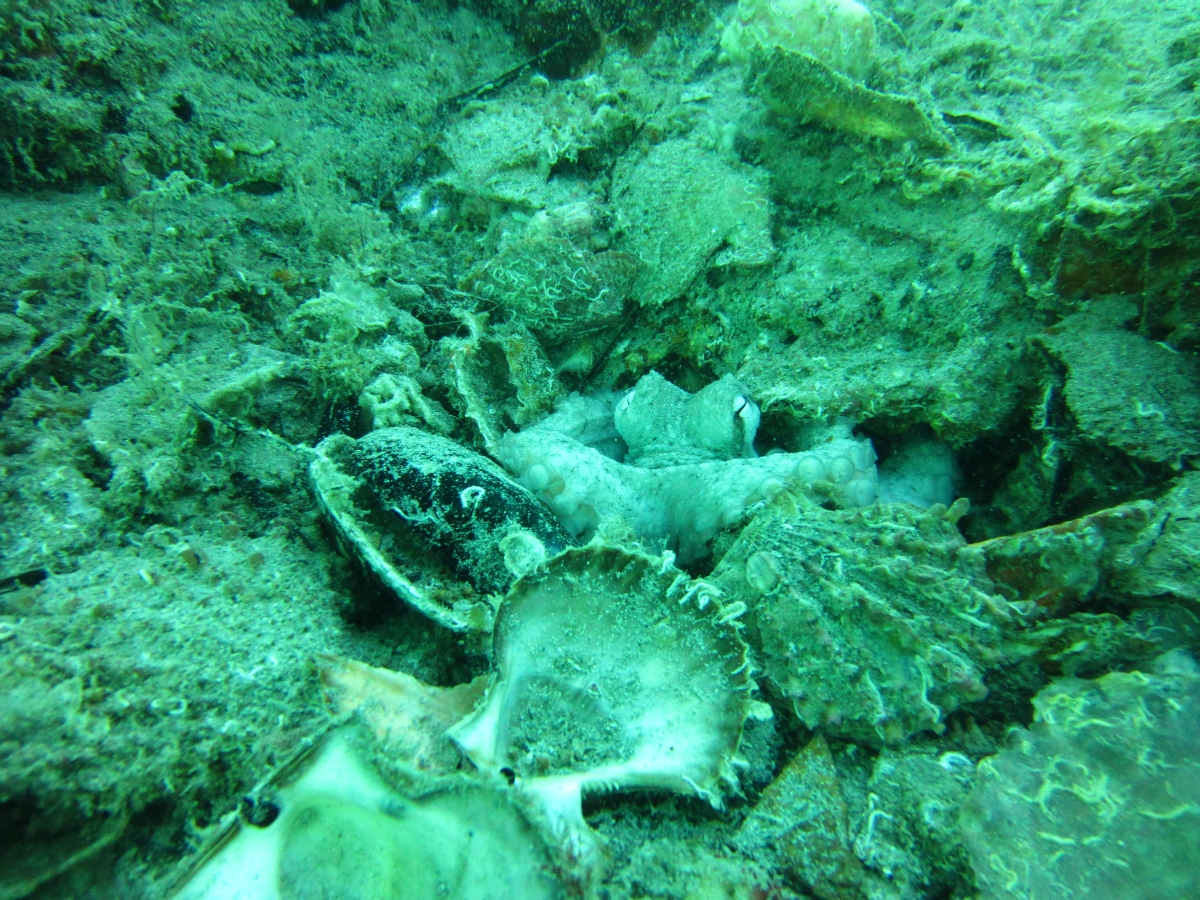 This Lionfish was fully checking me out - they are territorial and stay in one area.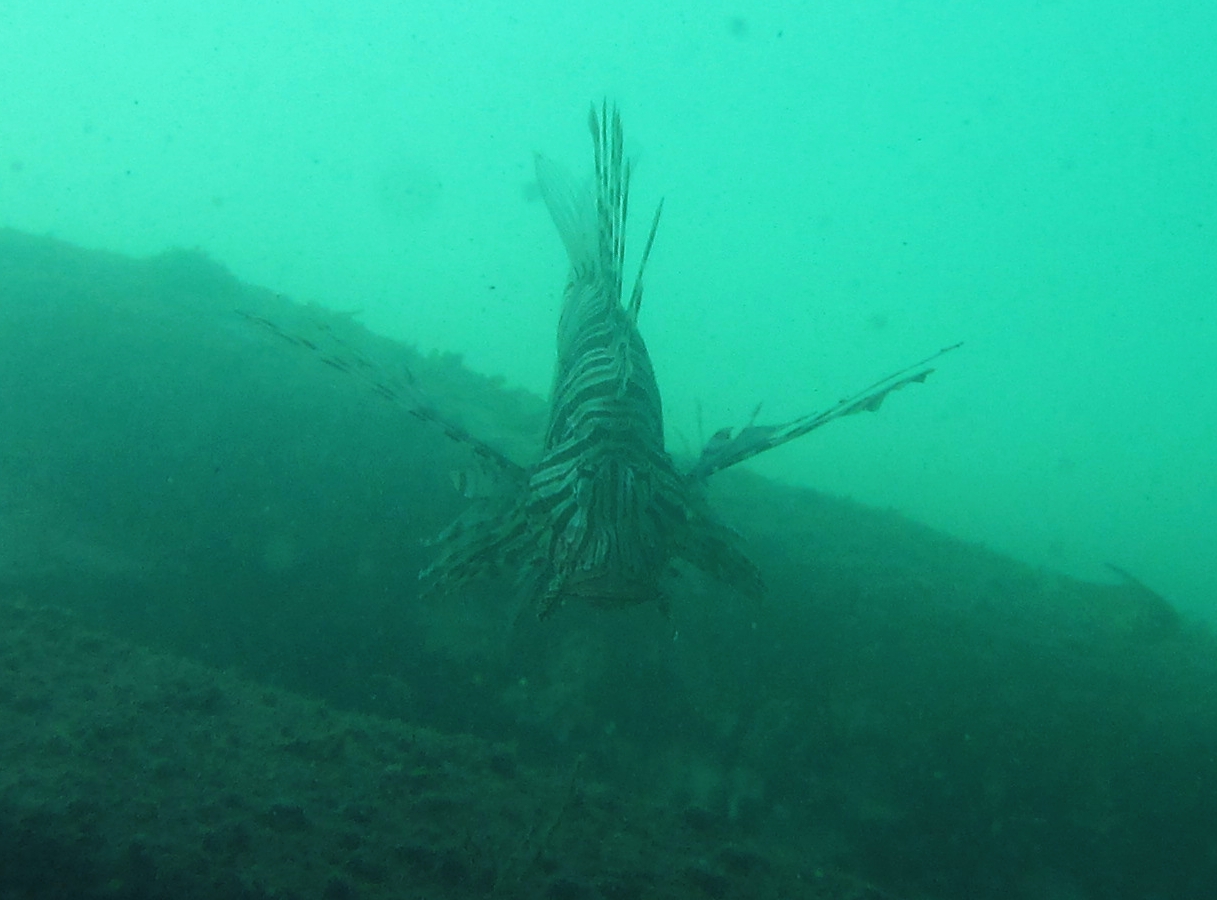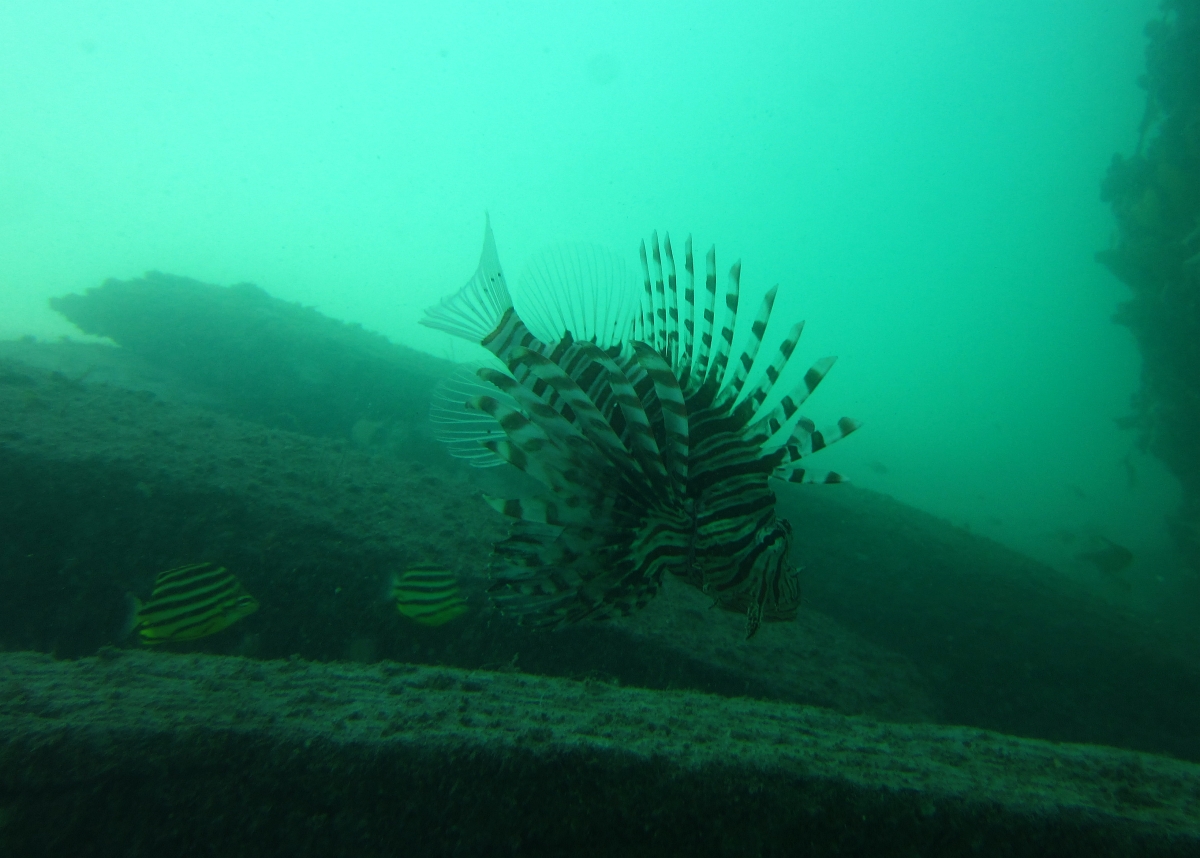 Lionfish meets Octopus...The Lionfish played 'chicken' to within about 8 inches and then wisely backed out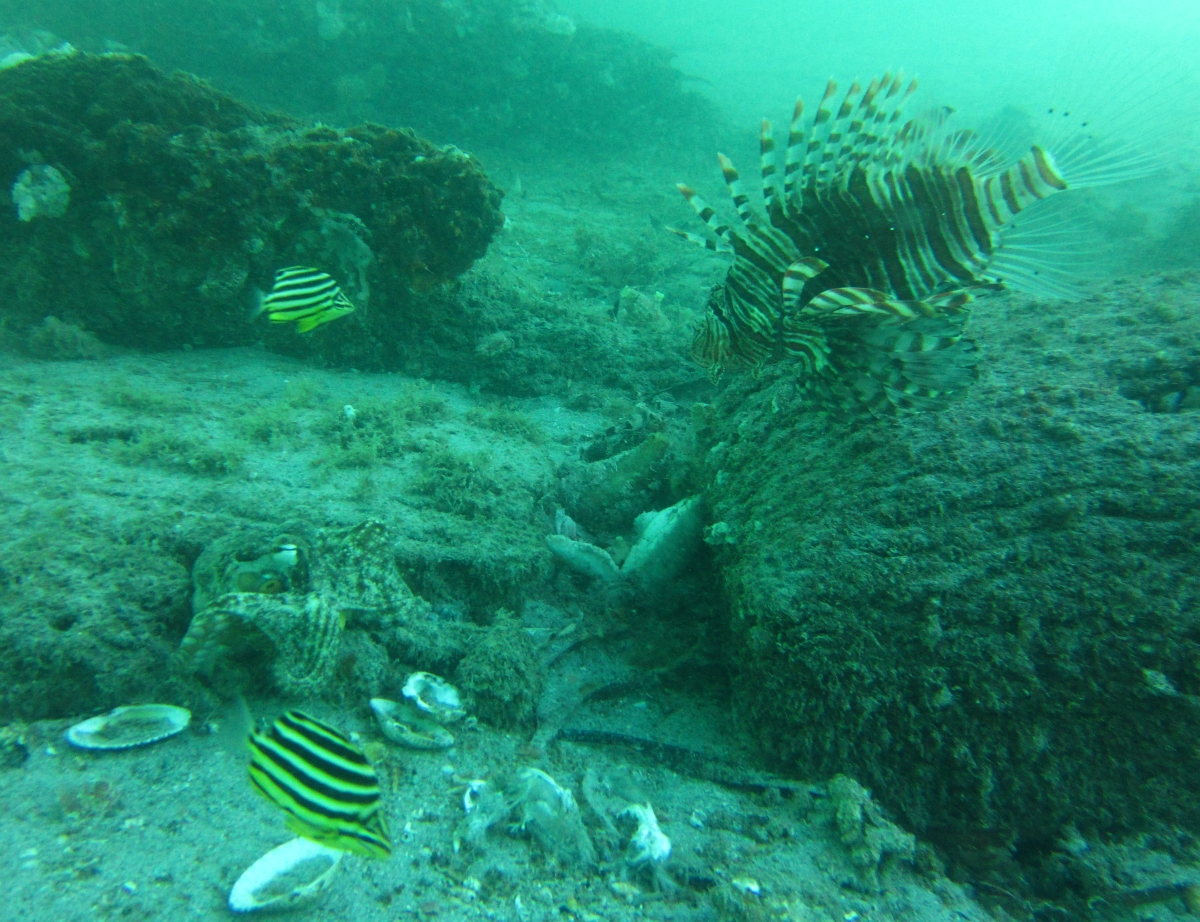 An octopus that is using a clam shell as a home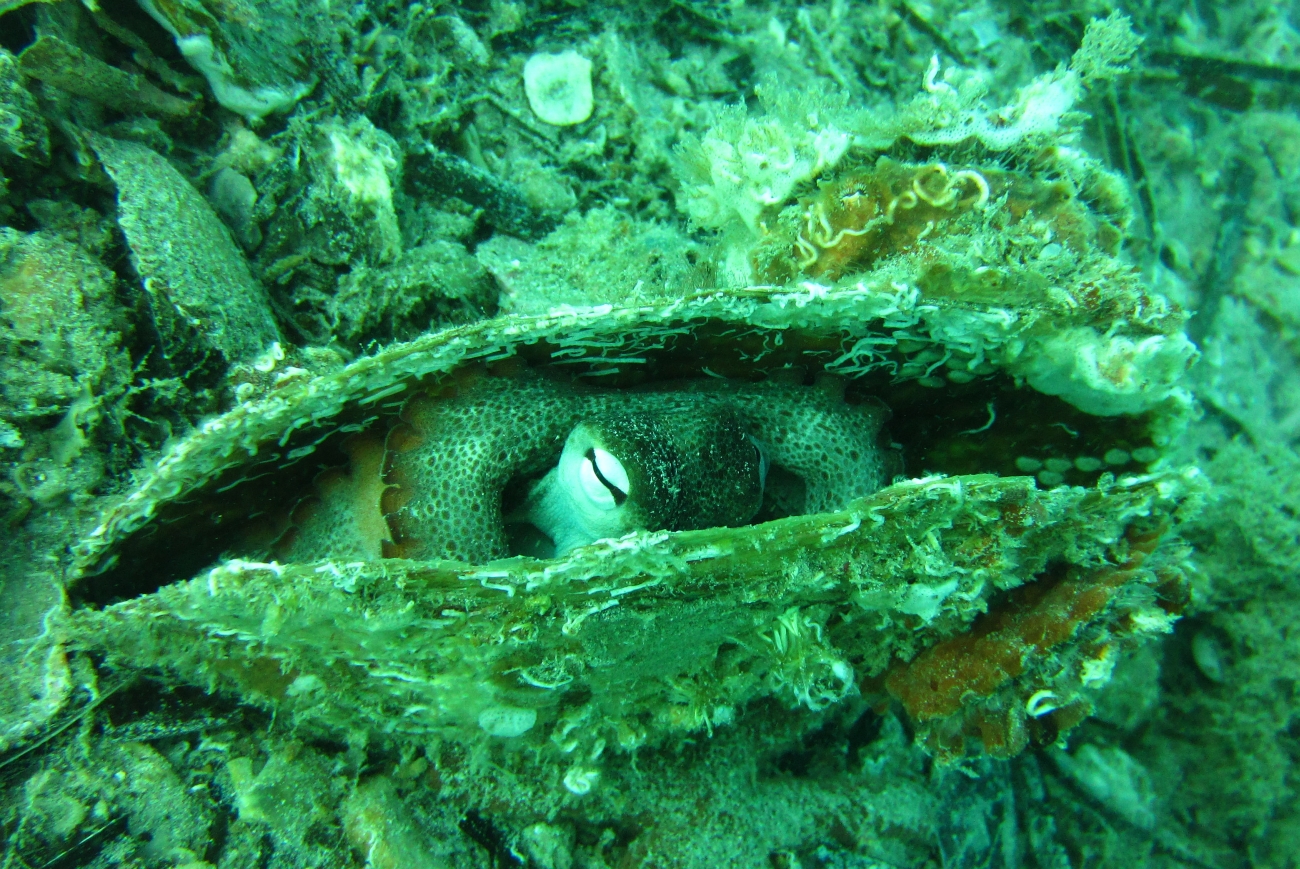 Jetty pylons become a garden of sponges...I love the sponges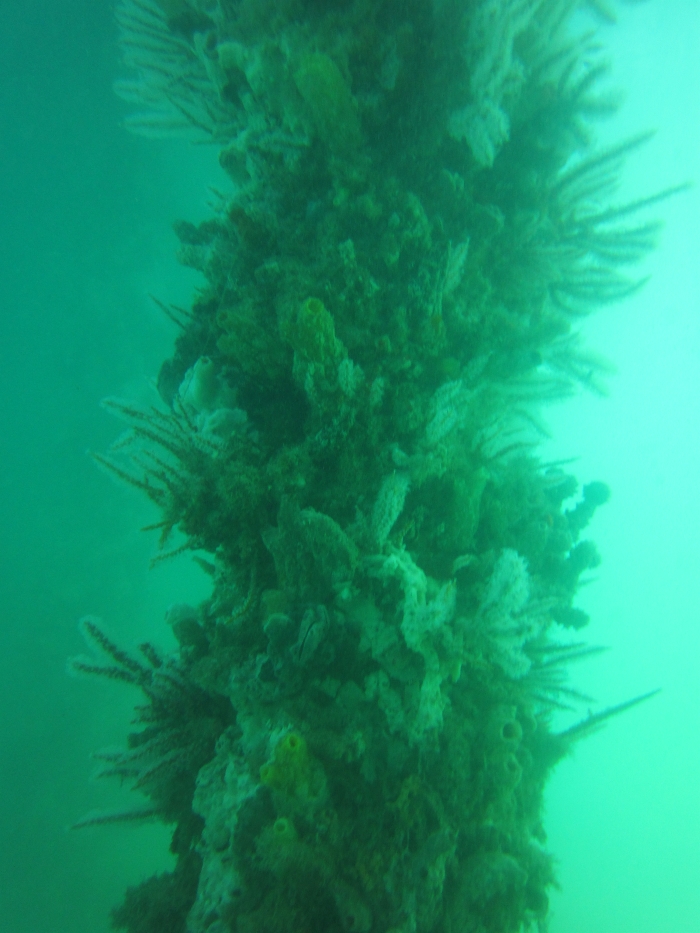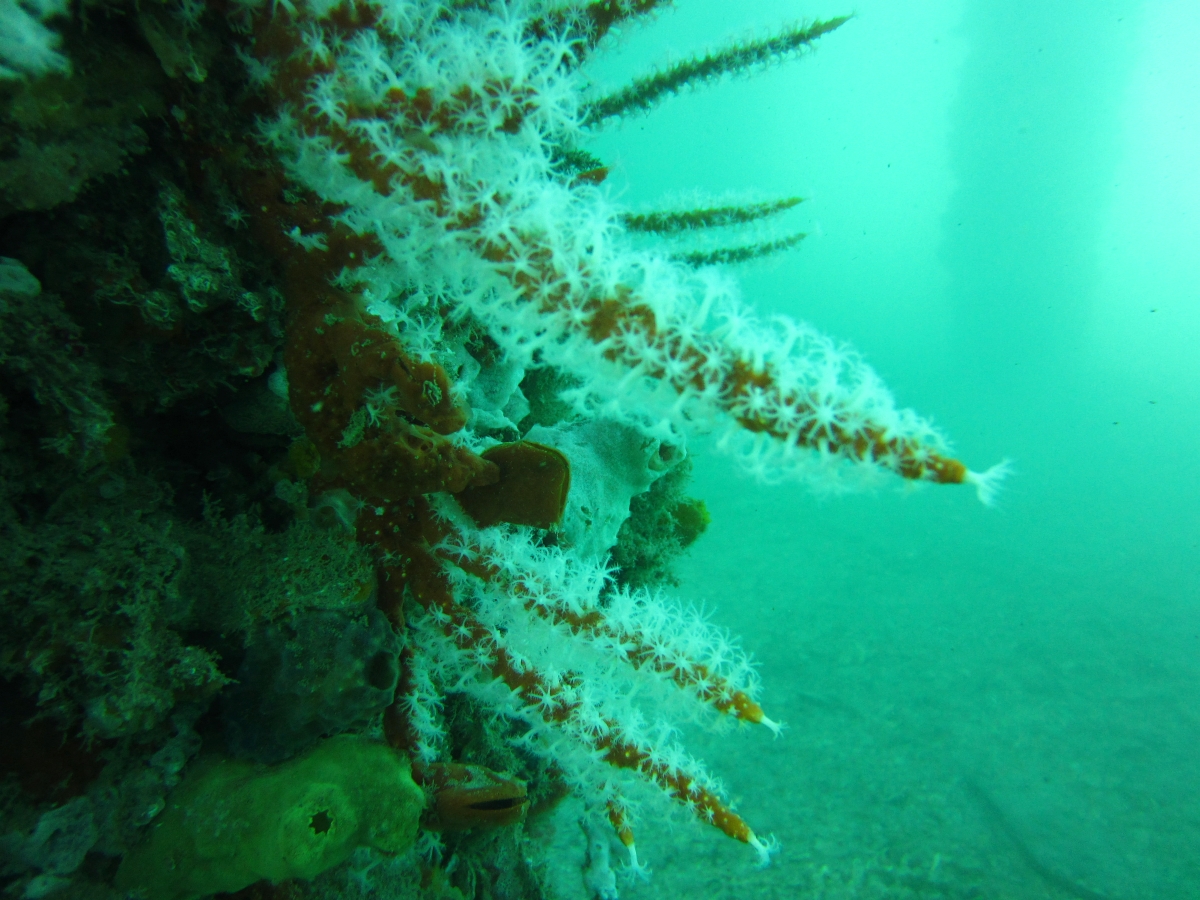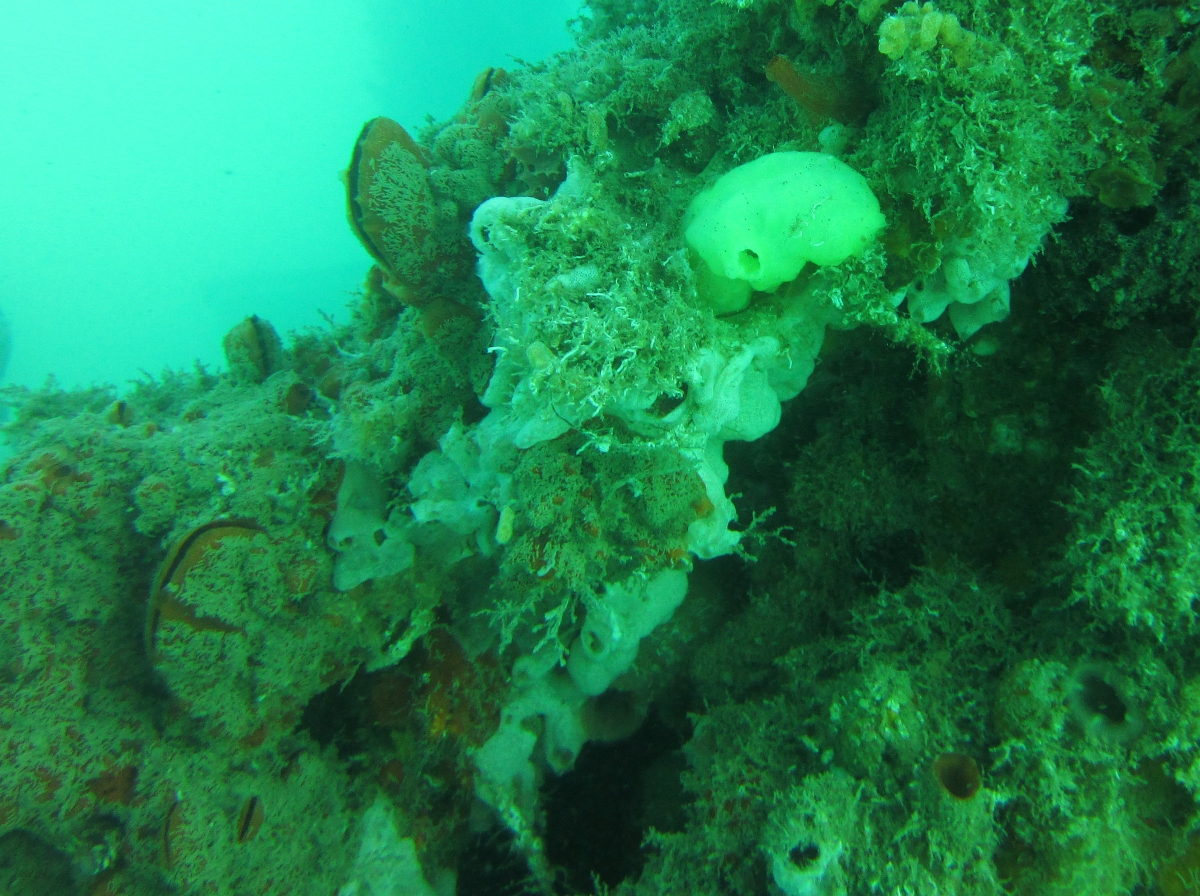 My next dive will be on a wreck off the coast of Bunbury in the south west of West Oz with the Bremont Supermarine 500m.