Not much has been written about the
Tudor Glamour Date Day
. Recently, if is not the Black Bay, North Flag or the Pelagos, then nobody really gives any love to the other models in the Tudor family. Maybe it's the actual name of this model... Glamour. No wonder nobody wants to write about this watch. The Black Bay sounds like something a pirate would wear; North Flag sounds like it belongs in the summit of Everest and Pelagos just sounds frickn badass! Glamour sounds ghey. There I said it.
Ghey, ghey ghey ghey ghey!
Honestly this was almost a deal breaker for me but dammit when I saw it I knew I had to have this, but it took me several trips to the AD (and a couple PMs to Dr. Smells and Conjurer) to justify the purchase. You see, typically I'm a cheap ass bastard and this would be the most expensive thing I've purchased just for myself. So I got over the ghey name and the price tag (by telling my wife that this will be the last watch I ever buy) and made the deal.
So without any further adoo-doo I present to you my shiny new Tudor Glamour Date Day (56000).
Dayam, even the box is pretty!
Specs
39mm of stainless steel sexiness.
Barely 11mm thin and a silver sunburst dial that I find myself staring into a lot.
ETA 2834 movement, 38 hour power reserve, Sapphire crystal, Signed crown.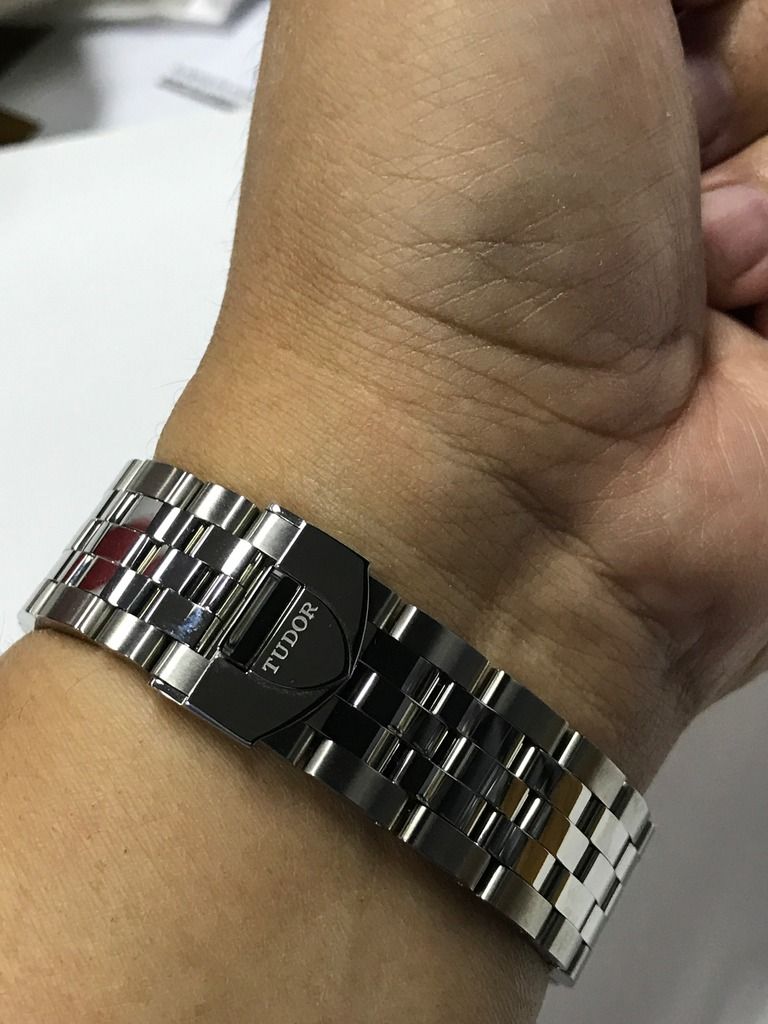 And checkout this band... even the clasp is classy!
So, will this be the last watch that I ever buy? You know, if it is, I would be alright with it because I actually feel that my collection is complete. I may have the most humble collection in the club, but I'm actually content with what I have. Dangit that's my story and I'm sticking to it!
Thanks for allowing me to share.