The Gerdson is ready to strike again. One of the first wartches I bought was this, uhm, Rolex-tribute:
The movement is a fantastic running, red golden plated ETA 2834. But I always hated that ghey looking dial with the fake (?) diamonds, although I am a goddam liberal, verdammt, and should love and respect it just because of that. For years now I have tried to find a decent replacement dial for a 2834 - but for some reason without luck.
Until just now, when digging out this one on ebay: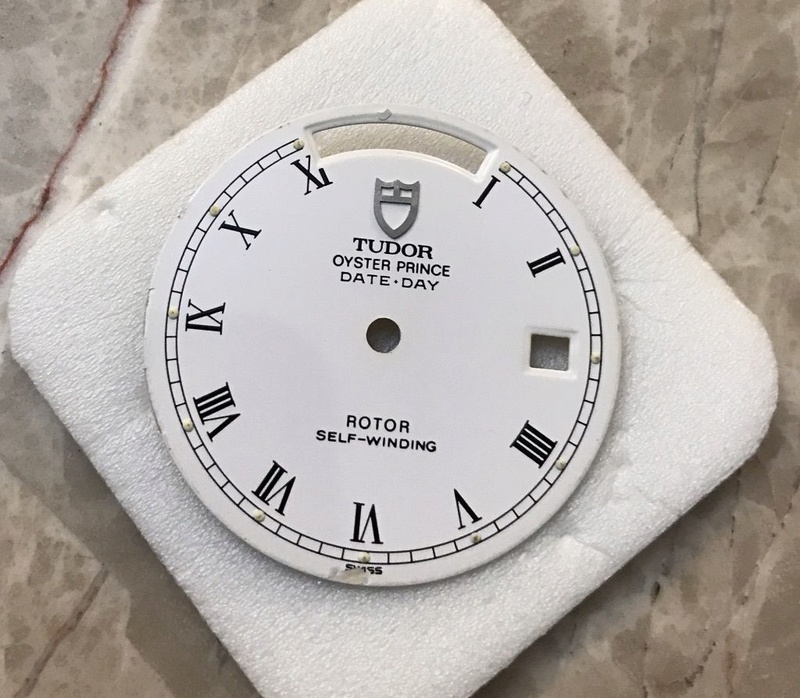 Since Tudor is nothing but another Rolex Fake, even running with the very same movement (and since I am never going to sell it this way, and the case back is still marked "Tissot", and because everyone not agreeing to me can
suck my smegma dripping dick
send a letter of remonstration to the United Nations board of complaints, I will use it to pimp this otherwise nice little watch. But first it has to be shipped from Puerto Rico, verdammt.