Even I, in the very back of my mind, knew it was only a matter of time before I finally pulled the trigger on a Ball - but insisted I would like them from afar.
And I did. But I decided today to go ahead and like one up close and relieved that cool jeweler in my town, Chris, of this example. (He was he host of an annual Whiskey & Watches GTG I had referenced a while back.)
I've referred a couple of buyers to his store and as a result I have found him to be particularly fair to me... but still walked away from the Ball offer at the last W&W. But I sure as hell have thought about it for a while...
And, you know, "buy the seller", a gentleman from whom I have already purchased. So? "Whaddya wading for?" I had no good answer other than every other watch I also own...
It's definitely love. Too bad I didn't notice the schmegma at 10:00 until I saw the pictures. Meh, what the hell.
Look, not that it's any of your business, but so what? What if I did just tinker around the garage this afternoon while never actually conducting any productive activity? The afternoon was all about wearing this watch, damn it. Alright? Jeez.
So, yeah, I was lazy this afternoon - but that's only because I was overwhelmed with loooooooove...
Check it: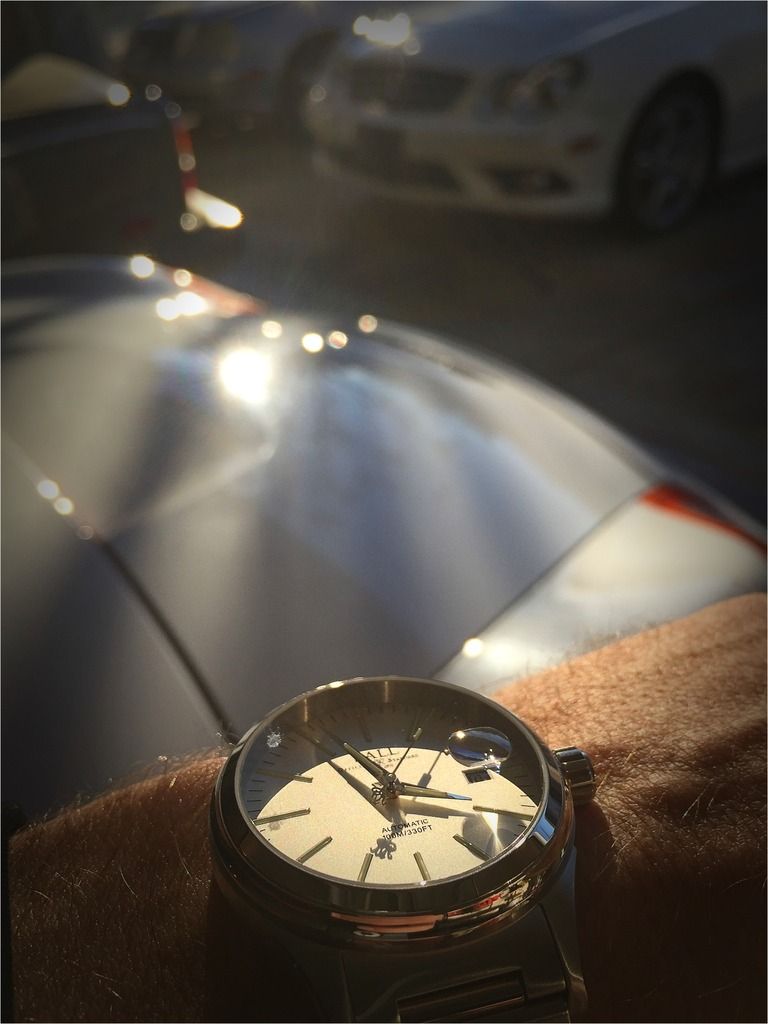 I'm happier than a puppy with two peters, as the saying goes... but I AM concerned that this may simply be a "gateway" watch...
Thank you, Lady and Gentlemen, for reading!