First launched in Baselworld in 2012, I found this Bulova Accutron Calibrator at Kmart late last night.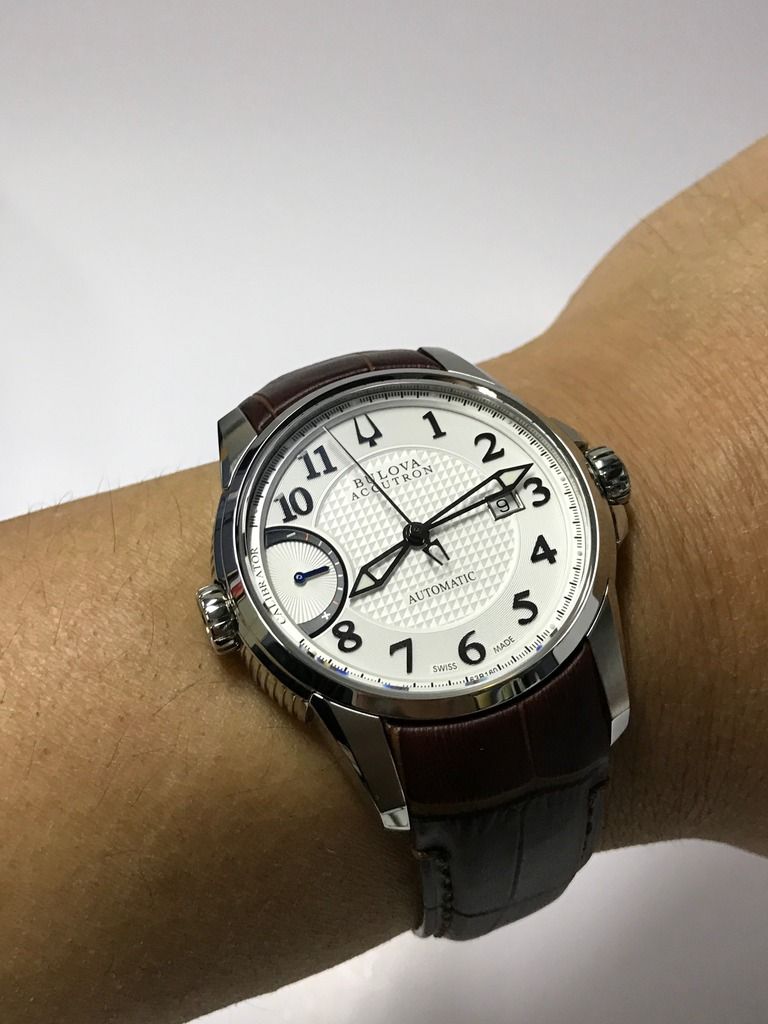 The width is 43mm, the thickness is 12.5m and it has a very clear sapphire crystal with anti-reflective coating. On the back it has a sweet exhibition case back showing off it's Swiss Made movement. I've read it's an ETA, I've also read it was a Sellita. I can't tell. Maybe Bobbee can offer up some insight on what it's got inside.
What makes this model interesting is that it's got this cool feature to calibrate the movement by yourself without the need of a tech, thus the name "Calibrator". Using a provided hex key you can easily adjust the settings with the External Fine Adjustment System, which claims it allows you to make it 99.99% accurate. Honestly, I get the feeling that this is just a gimmick that did not really catch on, but I don't care because the little blue hand is badass.
I really like how the leather strap is fitted and the look of the dial. And I especially like how the tuning fork is etched on the outside of the butterfly clasp and on the crown. Very classy.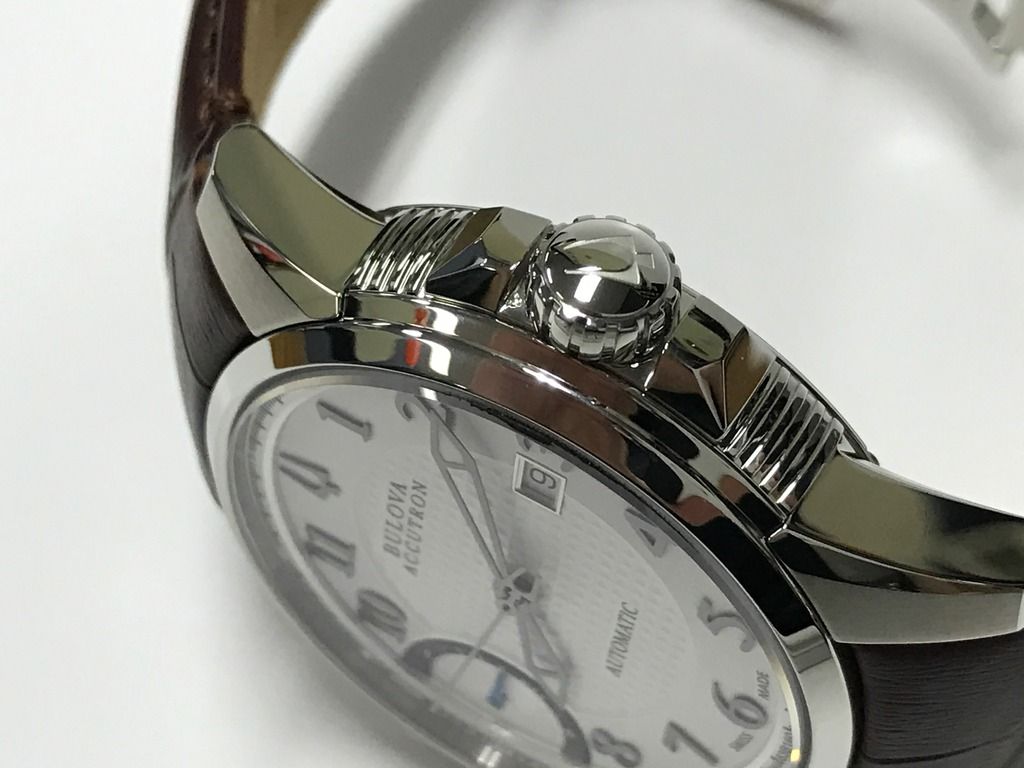 Anyway, thanks for allowing me to share what is now one of my favorite finds from the Guam Kmart.