Some years ago I bought a scrap Landeron.
Some years later I bought a case suited for Landeron. Even more years later I got my watchmaker to clean the movement and set it into the case.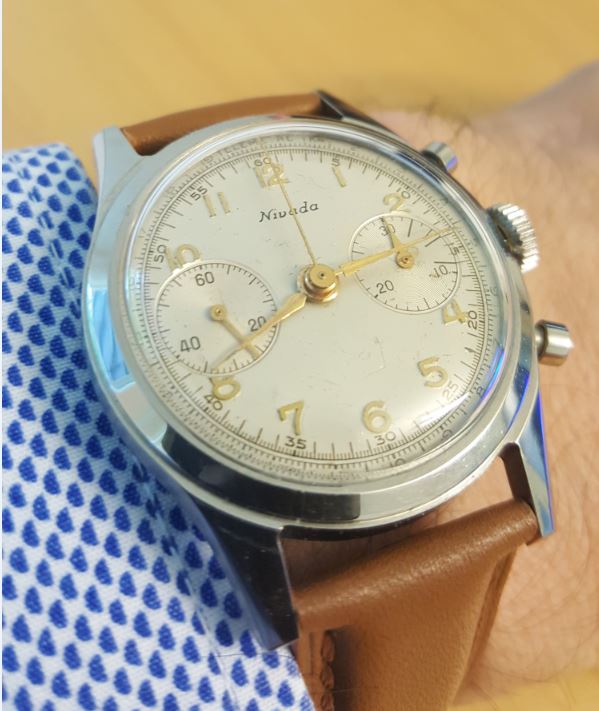 And then it still took a few days to get a 19mm strap.
Btw. - the case is a rotten piece of cheap crap, like an apprentice in first week of training getting a go. I have something else at home, a gold plated one (which I just got in last week), so the movement is going to move once more. In a few years (hopefully not)...