I thought 2012 is a sleeper year but it turns out rather busy. I am not sure what 2013 will bring but the followings are the fruits of my labor.
Took me couple years to decide which brand would be the "birth-year watch". And when I finally decided on the brand it took me quite an effort to find an example that serves as a keeper. Without further ado, the first watch purchased in 2012: A 1958 Rolex Oyster.
Next up were my Citizen Eco-drives. I stumbled on both watches when going through one of the Asian links here at the forum and my wife encouraged me to get them. And when they arrived, she took and kept one for herself.
The one I get to keep.
The one I lost to my wife.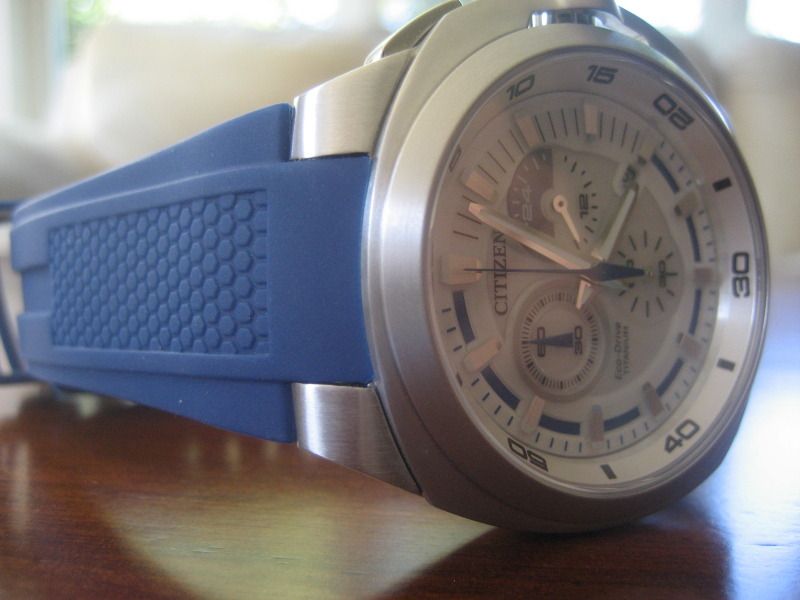 I have always wanted a Junghans Max Bill Chronoscope and looking at Mr Needles' black dial just added fuel to the fire. Then luck had it one day a white dial popped up and I jumped at the opportunity. As the saying goes, the rest is history.
Just when I thought I was done for the year, another watch that I have been wanting for years showed up at one of the GTG with local collectors from another forum. The formal owner indicated that he was thinking to let go of his Glashütte Original PanoMaticLunar. So one thing led to another we came to an agreeable price and the watch is now mine. Since the ex-owner has larger wrist than me and the OEM strap is too long, I ordered a short strap in November and I received an email telling me to expect shipment this week. Yeah!!!
There are sacrifices to get the GO as I let go three to fund it. So in 2012, these are the ones went to another loving home.
The Maurice Lacroix Masterpiece Automatic.
The Maurice Lacroix Joure et Nuit.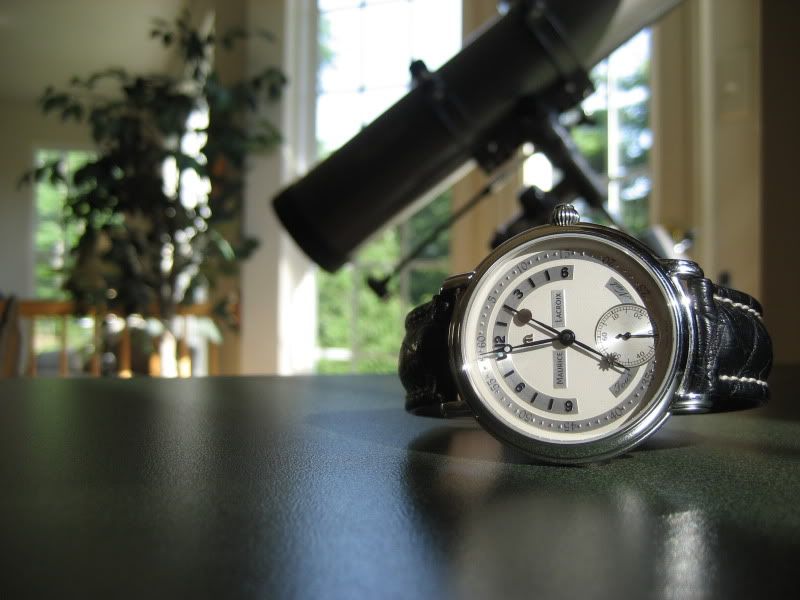 Omega Deville.