Even with the debut of Talk About Watches and Larry Magen hawking Stuhrling Originals on his streaming variety hour, this is by the far the cheesiest watch thing I've seen this weekend, and by miles. A country mile.
Leave it to the New York Yankees -
"27 championships!"
- to offer, on this "Derek Jeter Day" (this was shown on their TV station during the event), an "heirloom" that's not only garish and dumb, but also not worthy of the designation. The only person who'd possibly think this thing is "classy" would put Scotch tape on the back of his neckties, but hey, this is the cheeseball world we live in these days.
Yep. In a world where even the NBA at least uses Tissot as its "official watch," here comes the Steinbrenner family: I now introduce the New York Yankees Stadium Watch, brought to you by something/someone called Official Grain (?!?). Yes, sports fans - for only
$1,850
, you can own this OFFICIAL limited edition watch that's gots the following big-time classy baseball stuff: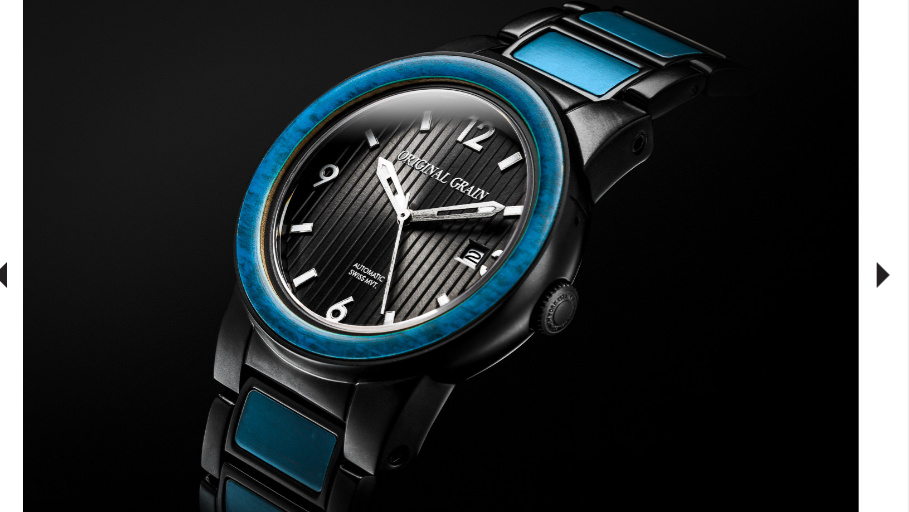 Made with Reclaimed 1923 New York Yankee Stadium™ Wooden Seats
Only 2008 Limited Edition Timepieces
25 Jewel Swiss Made Automatic Movement
Trophy Case Display
Official MLB Product
So what's the "Swiss Made" automatic movement ya gets for just less than two large? Why, it's an ETA 2824. But they kind of bury that little nugget of truth - just like George Steinbrenner clammed up during his testimony to then-Commissioner Fay Vincent in 1990 during yet another great moment for the Bombers: The Howie Spira investigation!
But hey, don't let me talk ya out of it - let's let the good people at Original Grain show you the way:
A TIMEPIECE OF HISTORY™

For as long as you live, you'll never forget it: The Time.

The time you stepped out of the darkened runway and into the divine sunshine of Yankee Stadium. The brilliant green grass. The iconic façade. The monuments that echoed with glories of games gone by. Chills.

The original "House That Ruth Built" may be gone, but that time lives on inside of you. Now, that moment has been preserved and transformed into a stunningly unique Timepiece of History, built with Authentic Reclaimed 1923 New York Yankee Stadium Wooden Seats.

This is not just a timepiece. It is a piece of time.


That's right kids - dis watch gots real old Yankee Stadium bleacher pieces stuck between the links! Rekindle your memories of Frank Tepidino, Celerino Sanchez, Stump Merrill, and the official Yankee Clown, Max Patkin, as you wear this take-me-out-to-the ballpark piece of super memorabilia.
My mind is utterly boggled on this one. Years back, I made fun of the Franc Muller Reggie Jackson watch, but this thing really takes the rosin bag. And you can bet I'll let the FH know all about the "Swiss Mvt" designation on the dial. I'll score a home run of information, just like former Yankee great Danny Cater! Whatever you do, watch the video, read the hype, look at the photos. WTF, man; you'd think a MLB club would, if they'd care to have an official watch, use some sort of known watch company - even those Beatles watches were issued by Raymond Weil, for cripe's sake. But hey, these are the Yankees. I'll bet Randy Levine and Lonn Trost gots theirs! Is it worth $1850? No fucking way - but for an organization that charges $120 for upper deck seats for certain games? Hey - an heirloom's an heirloom, because the
New York Yankees
say so!
https://www.originalgrain.com/pages/yankeestadiumwatch