So, many moons ago I bought a very inexpensive Seiko 5 on impulse, just because - well, it's a Seiko and it was a cheapie price on a DoD site, maybe BlingDaily? Is that still around? Whatever. I bought it, and liked it.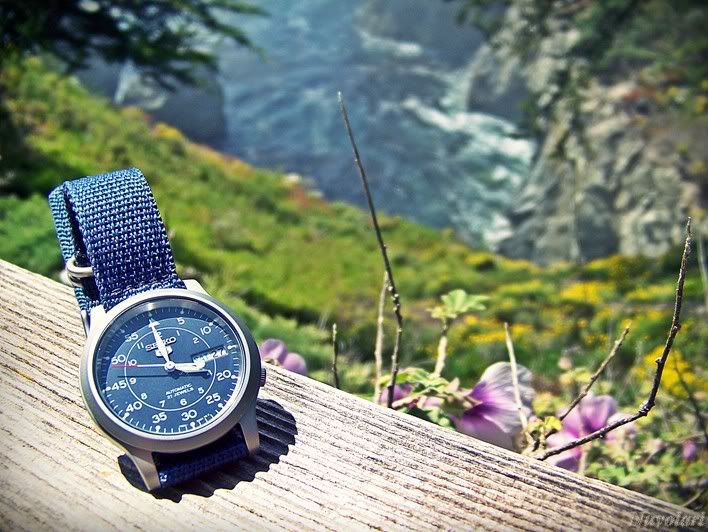 BUT, I didn't love it, so I mod'd it myowndamnself with a Yobokies no-date dial and handset. I struggled to find a damn strap that, in my opinion, "worked". 20mm leather & orange stitch notched to fit 18mm lugs? Meh...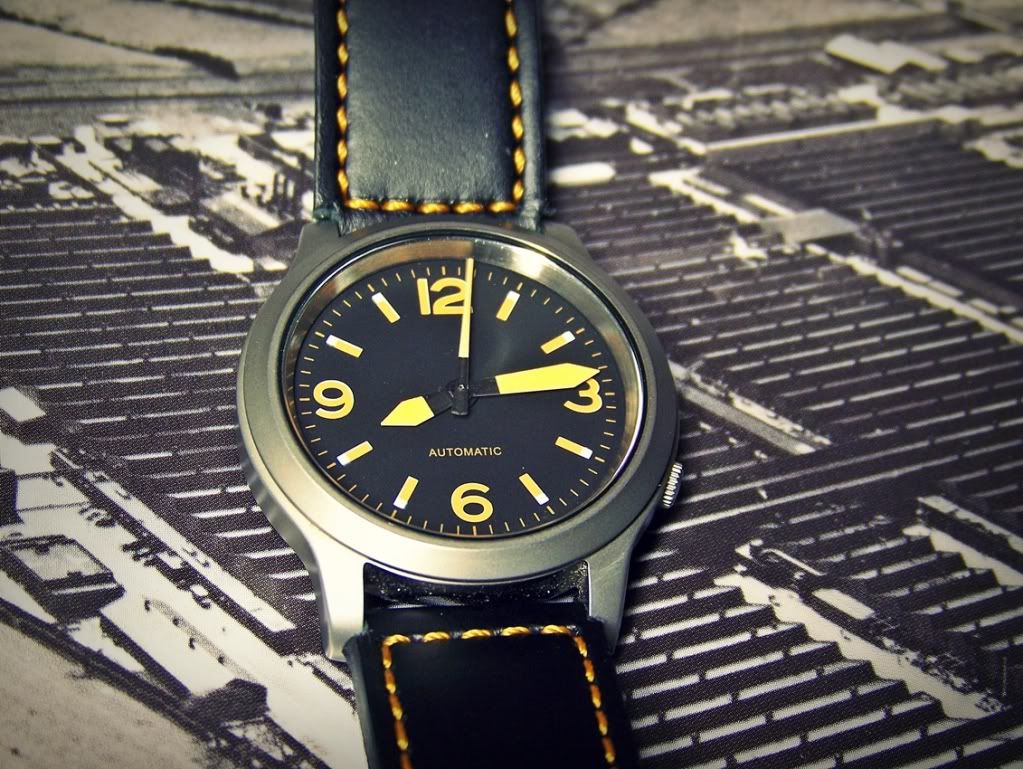 NATO? I guess...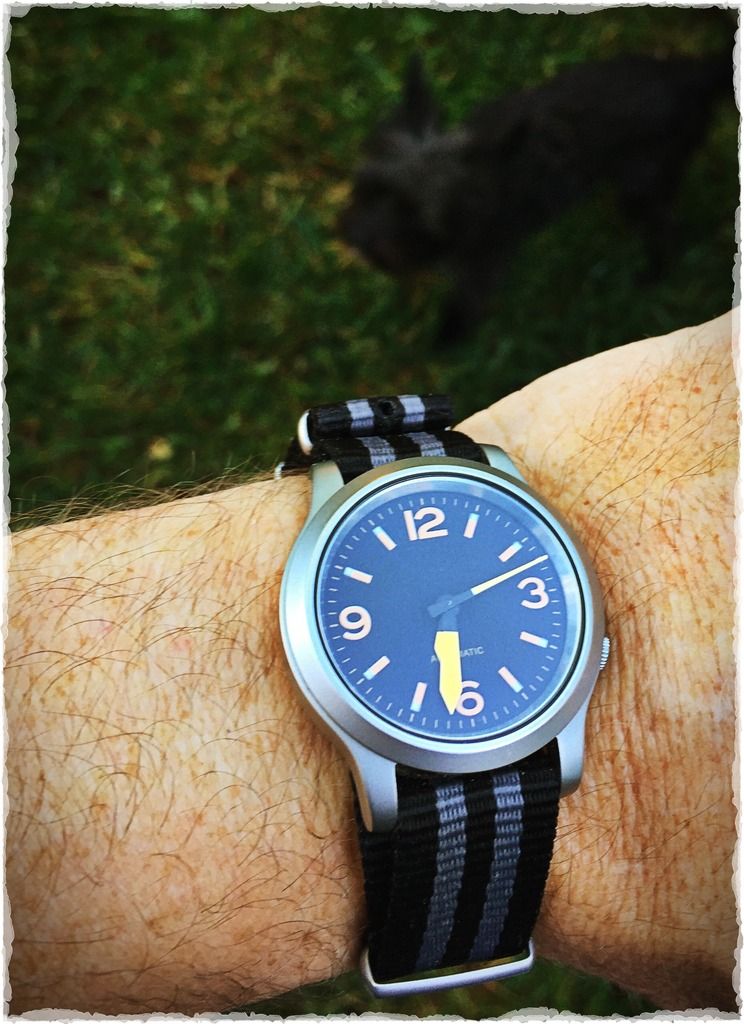 Didn't really tickle my fancybone. Then, late one night while shaking off a too-large and too-late RedBull, I stumbled onto an blow-out-priced tread-patterned strap with deployment clasp that is real close to matching the matte finished case. Sold by a Canadian dude, so I felt pretty good about the wildcard... and he was totally cool, eh? Like no problems and prompt shipping... wish to hell I could remember his name, but it doesn't matter because this was his last one.
And I'm glad I didn't miss it - it's the missing link since I assumed I would never find a strap I liked with the dial. There was just a touch of regret - but now I completely dig the post-tinker result.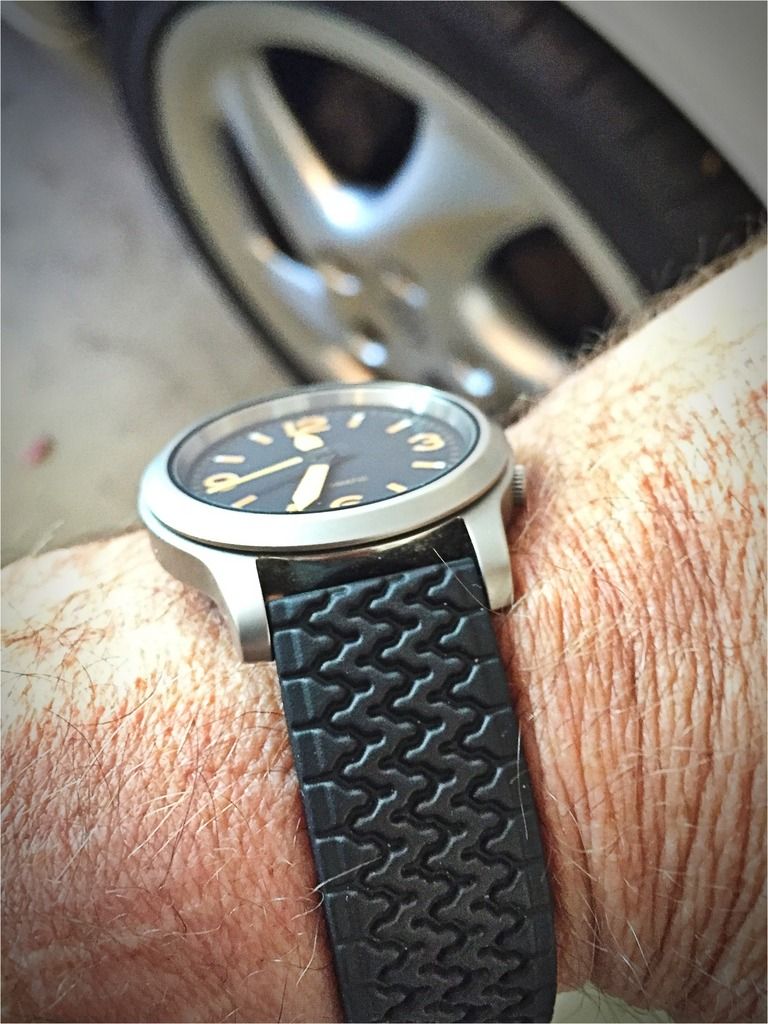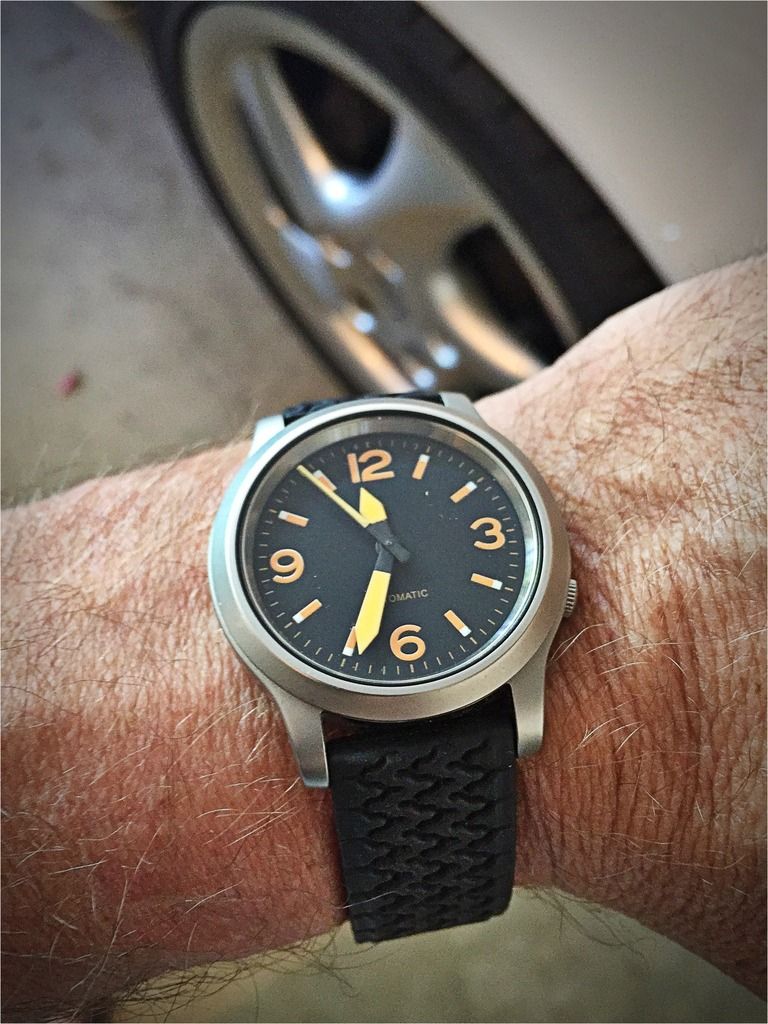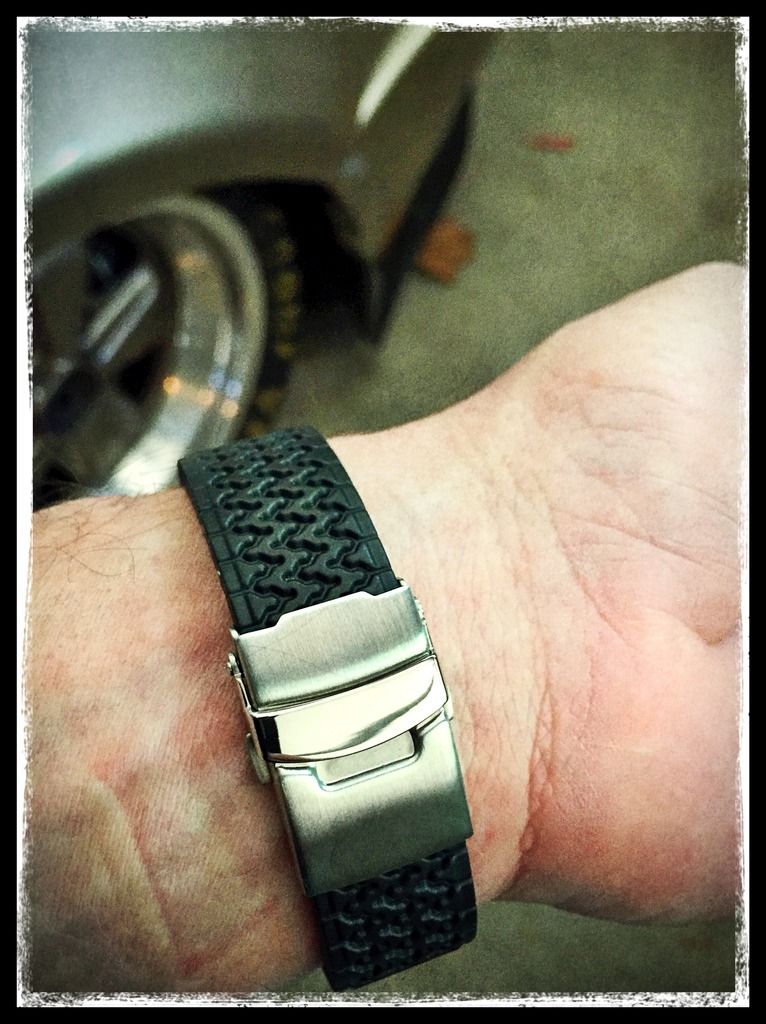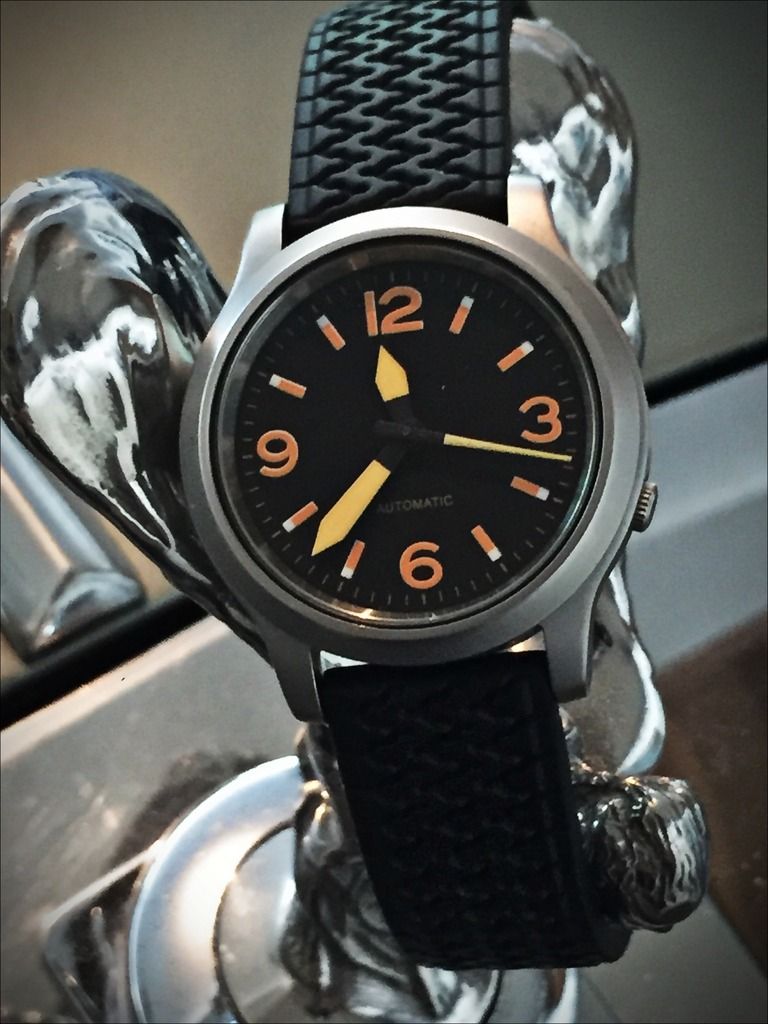 All for less than what you'd spend on a panel of venereal disease tests. I mean, I would assume... I'm not really sure what that would cost, but I'm pretty sure Conjurer would know, so you can PM him.
I kissed a lot of damn toads before I found a Charming strap, Nyuk Nuuk
Cheers gents, thanks for reading!